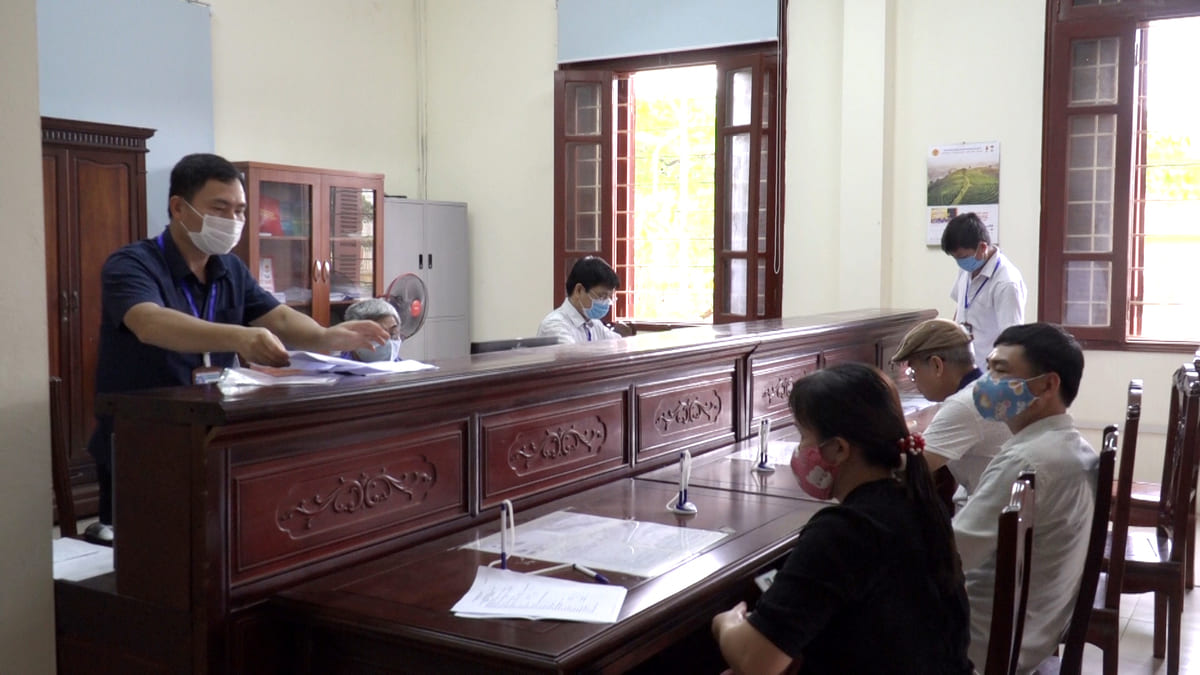 (HBO) – Robust achievements in tax collection were recorded in Lac Son and Yen Thuy districts of Hoa Binh province thanks to the sound direction of the provincial Taxation Department and the districts' Party Committees and administrations, as well as smooth coordination between competent authorities.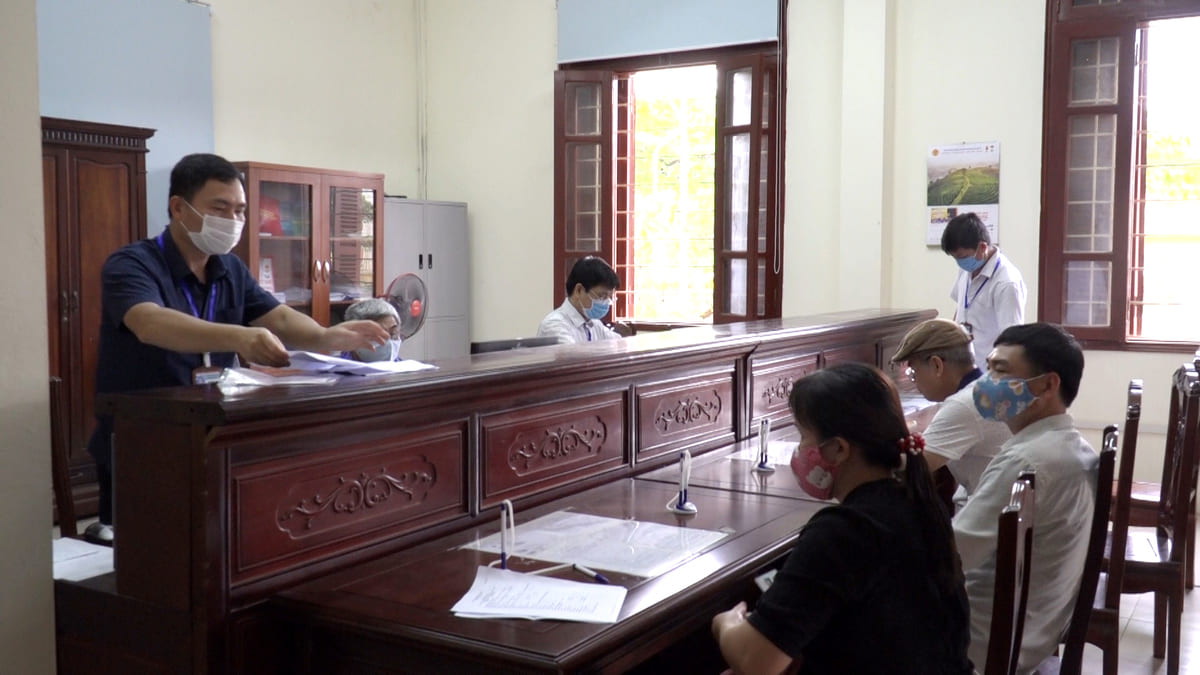 The taxation bureau in Lac Son-Yen Thuy region receives and handles tax procedures for individuals and organisations in a timely manner.
As of December 31, 2020, the taxation bureau collected nearly 173.5 billion VND (7.57 million USD) in tax revenue, accounting for 81.8 percent of the National Assembly's estimate, 63.2 percent of the districts' People's Councils, and 189.5 percent of the figure recorded in the same time in 2019.
It completed five out of 11 criteria set by the National Assembly, including granting right for mineral exploitation, non-agricultural land use tax, and taxes on fees and charges. Meanwhile, the bureau failed to complete the criteria of land use tax collection.
According to head of the bureau Tran Duc Tai, in a bid to complete the entrusted missions, the bureau has taken measures to collect tax revenue in a timely and effective fashion, and rectify working attitude of its staff.
Together with cutting unnecessary administrative procedures, the bureau reported its challenges to the provincial Taxation Department and the two districts' Party Committees and People's Committees so that they could direct competent agencies to join hands with the bureau to remove bottlenecks in state budget collection.
In the past year, the bureau paid due attention to improving the communication work and support, making it easier for taxpayers have thorough understanding of the current taxation policies.
Along with raising public awareness of the practical benefits of the online tax registration and one-door mechanism for administrative procedures, it maintained an event called "The week to listen to taxpayers" to settle tax procedures in a timely manner and in accordance with regulations.
Right from the outset of the year, a wide range of measures were carried out to improve quality of tax accounting and tax declaration. It also worked to instruct newly-established firms use e-tax declaration and payment. To date, all of the local firms have registered to make tax payment online.
Meanwhile, tax debt management work was carried out strictly and in accordance with current regulations, helping the locality to collect over 5.5 billion VND in tax arrears.
Additionally, through the emulation and commendation work, the bureau promoted solidarity among its staff and encouraged tax officers to make efforts to complete their entrusted missions./.