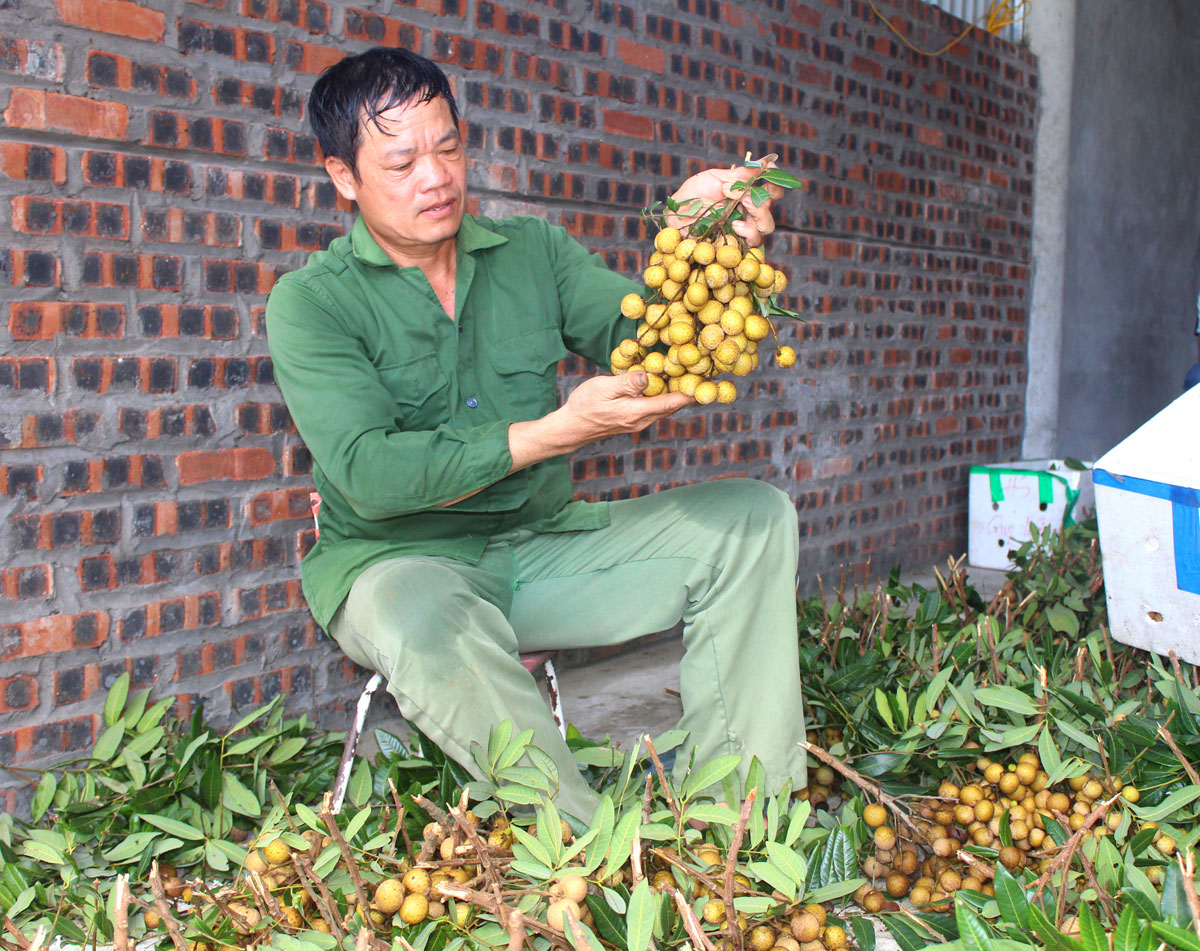 (HBO) – Hoa Binh province has obtained considerable outcomes in exports thanks to the leadership of its Party Committee and People's Committee, along with a number of sound mechanisms and policies. It has posted year-on-year growth in trade revenue in the 2016 – 2020 period, by 28.5 percent on average. However, what have been achieved so far have yet to match local potential and strength. The province is now expecting a breakthrough in the export of key and typical commodities, thereby creating strong momentum for its economic development.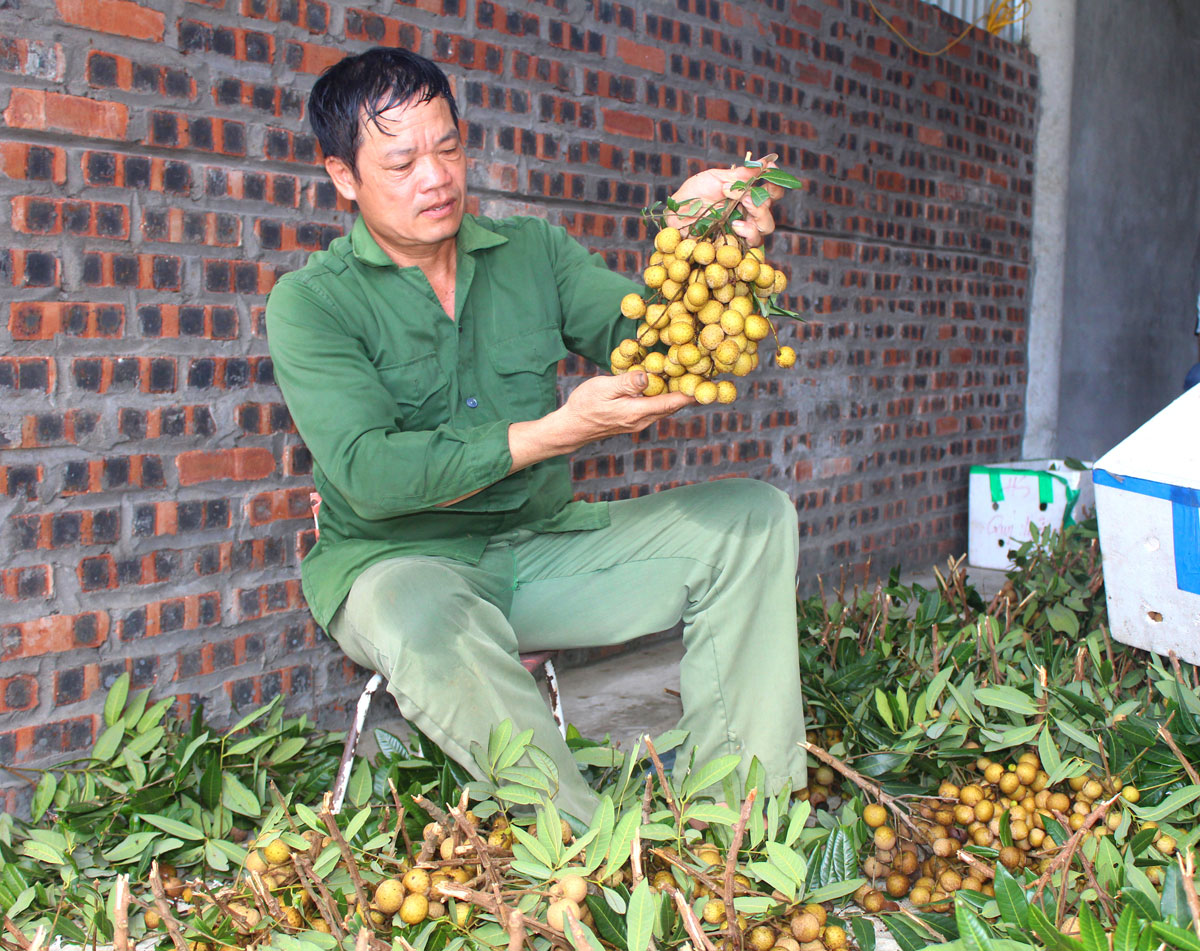 In 2020, the Son Thuy longan of Xuan Thuy commune, Kim Boi district, was shipped to China, opening up great opportunities for the province's farm produce.
Despite numerous difficulties in 2020, Hoa Binh earned an impressive 1.032 billion USD from exports, a surge from 340 million USD in 2016 and 616.15 million USD in 2018, representing annual growth of 30 percent on average. Besides, last year's imports stood at about 875 million USD, contributing to total trade turnover of 1.907 billion USD, up 3.5 times from 2015.
In 2020, electronic products brought home some 577 million USD, textile-garment 332 million USD, farm produce 9.7 million USD, and other commodities 25 million USD. Most of them were shipped to such traditional markets as the US, the UK, the Republic of Korea, Japan, and China. Goods from Hoa Binh have also been exported to some new markets that are also members of the free trade agreements Vietnam has taken part in like the Comprehensive and Progressive Agreement for Trans-Pacific Partnership (CPTPP) and the EU-Vietnam Free Trade Agreement (EVFTA). In particular, the EVFTA, taking effect in 2020, has enabled Vietnamese businesses, including those in the province, to engage in more value chains, helping to expand both export and import markets in the time to come.
Local exports are mainly electronic components and apparel while the proportion of agricultural products in total overseas shipments remains modest. Hoa Binh still lacks processed farm produce with high quality while production costs are still high, leading to weak competitiveness and low prices. The dependence on certain traditional markets also poses risks of damage to local firms when those markets suffer from strong fluctuations. In addition, the limited connectivity among businesses has also affected the quality and competitiveness of export items.
Pham Tien Dung, Director of the provincial Department of Industry and Trade, said the province's exports topped 1 billion USD in 2020, most of which still generated by electronics, apparel, and steel products. Although Hoa Binh is home to many key and strong agricultural products, farm produce still play a very modest part in total exports.
Facing this fact, last year, the industry and trade sector proactively proposed provincial authorities issue a greatly important plan which is promoting key agricultural products of the province for 2020 – 2025, with a vision to 2030.
Products for export must satisfy very strict criteria, especially those destined for Europe, he said, describing this as a major issue to the industry and trade sector and that active coordination among sectors, particularly the Department of Agriculture and Rural Development, the Farmers' Union, and the Cooperative Alliance, and district-level authorities, to carry out this plan well.
Expressing his sector's wish is to propose measures for attracting investment from processing companies, Dung pointed out that despite a relatively large output and multiple supplies of Cao Phong orange, Tan Lac pomelo, fish and shrimp farmed on the Da River, and some other specialties, the produce have just been sold in the raw form but not been processed for export.
The official expressed his hope that thanks to drastic directions by the provincial Party Committee and People's Committee, along with support from the Ministry of Industry and Trade, Hoa Binh will manage to attract investment from big and potential businesses, thereby creating momentum for industrial production and exports.
To boost exports' competitiveness, the provincial Party Committee and People's Committee have also been directing the maintenance and expansion of exports to traditional markets, as well as the exploration of new markets to gradually reduce dependence on certain single markets and improve product value.
Authorities of Hoa Binh have also been stepping up assistance for enterprises to make investment, expand export markets, cooperate with foreign partners, and reinforce ties with other countries' localities, especially those the province has set up official relations with, Dung said.
They have requested stronger support for firms to build export development strategies for some key products, apply scientific and technical advances to improve productivity and product quality, clarify key commodities and markets, and identify the competitiveness of each key product so as to take measures to address weaknesses and help local products stretch their reach to global markets, according to the official./.