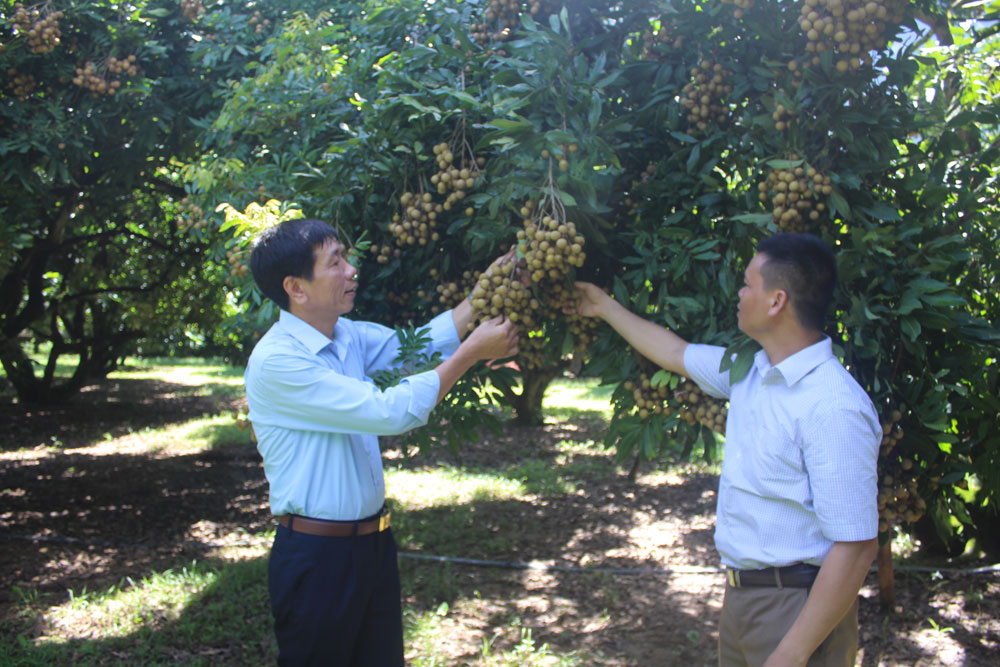 (HBO) – Hoa Binh province is home to a large number of unique farm produce, handicrafts, and tourism services imbued with cultural identities of each locality. Despite their good quality and design, products are still mainly sold in the province, and only few of them have stretched their reach to other markets in Vietnam and the world. Facing that fact, Hoa Binh has carried out the "One Commune, One Product" (OCOP) programme with a view to seeking new production and business directions so as to improve product value, as well as people's living standards.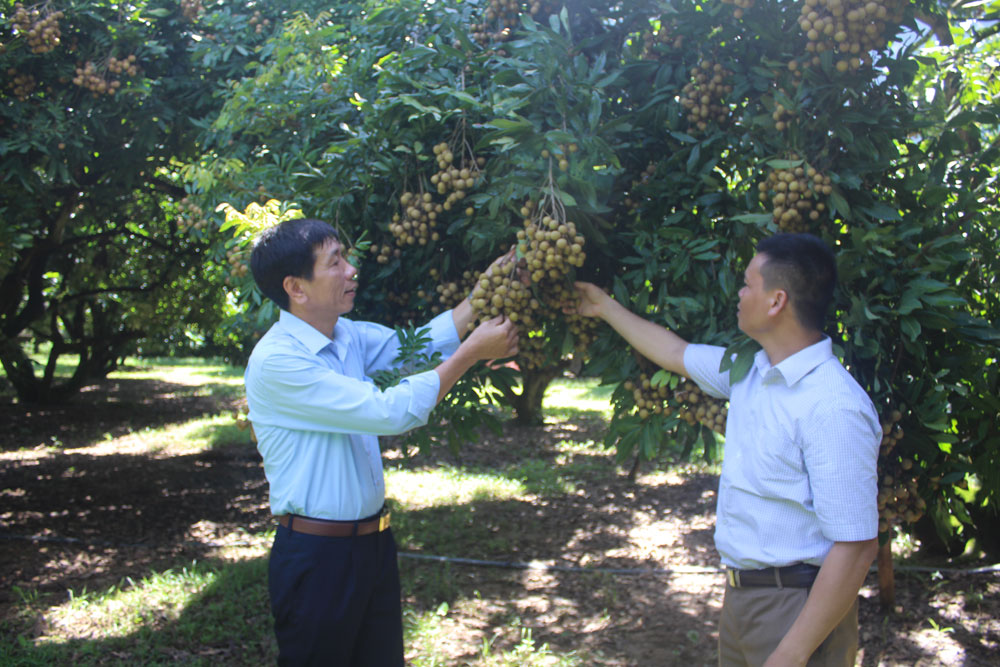 The Son Thuy longan of Kim Boi district, a three-star OCOP produce of the province, was exported to China in 2020.
The OCOP programme is described as "a breath of fresh air" that has spread province-wide, encouraging changes to both mindset and action.
On September 20, 2018, the provincial People's Committee issued Plan No 125/KH-UBND on the implementation of the OCOP programme for 2018 – 2020, requesting concerted solutions be taken and social resources be mobilised so that the programme is carried out on schedule and in an effective manner, thus helping with the building of new-style rural areas and improvement of people's income and living standards.
The province looked to standardise at least 25 percent of existing products (about 50 products); develop at least 10 – 15 culture and tourism villages; diversify and enhance the intensive processing of products under value chains; promote connectivity among production households, cooperatives, and businesses; and build a database system about provincial-level OCOP products.
Under the programme, local agriculture has made important strides as seen in the commercial farming of key plants and livestock, along with the formation of concentrated and large-scale production zones like the citrus fruit farming areas in Cao Phong, Kim Boi, Lac Thuy, Tan Lac, Luong Son, and Yen Thuy districts. Hoa Binh has also formed 11 craft villages while community-based tourism have been growing in many places like Ban Lac (Mai Chau district) and Da Bia (Da Bac district), which have become magnets to domestic and foreign visitors.
The implementation of the OCOP programme is viewed as an effective and strategic solution for each locality to tap into their strengths in agriculture, non-agriculture, and services.
Nguyen Huy Nhuan, Director of the Hoa Binh Department of Agriculture and Rural Development, said as directed by the provincial People's Committee, the agriculture sector has worked with other departments, sectors, and localities to select key products of local agriculture, craft industry, and tourism services for the OCOP programme, in which participants have been assisted with production machinery, package and label design, origin labeling, intellectual property certificates, and product marketing.
OCOP is considered a fair playground requiring every participant to exert efforts to create high-quality products that have good design and meet standards.
Director of the Tan Lac Son Cooperative Do Trong Hiep and other members of this cooperative is an example.
Hiep said in 2019, they registered their "giao co lam" (Gynostemma pentaphyllum) tea for the OCOP programme but failed since they lacked product testing results. With the resolve and efforts to standardise the tea, it was recognised as a three-star OCOP product at the provincial level last year.
Apart from efforts to help products meet OCOP standards, local producers have also worked to improve their products' ratings. For instance, from a provincial-level three-star OCOP product recognised in 2019, the high-end orange gift set of the 3T Cao Phong Agricultural Product Cooperative secured a four-star rating in 2020.
Thanks to strong moves by authorities and sectors, along with unceasing efforts of local producers, the OCOP programme has opened up new opportunities and momentum for rural areas to develop.
The number of provincial-level OCOP products in Hoa Binh increased from 27, comprising nine four-star and 18 three-star products, in 2019 to 44, with nine four-star and 35 three-star ones, in 2020./.