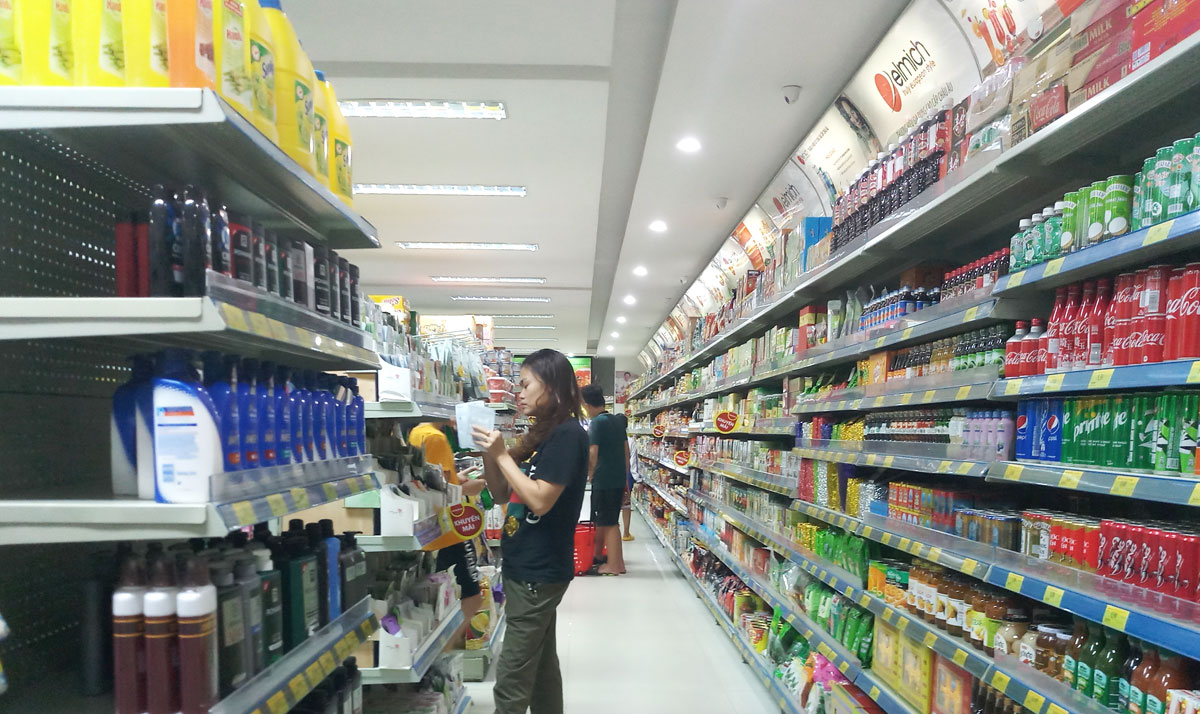 (HBO) - Hoa Binh province has seen considerable progress in the service sector which has not only met local residents' demand but also created jobs and contributed significantly to the province's economic development.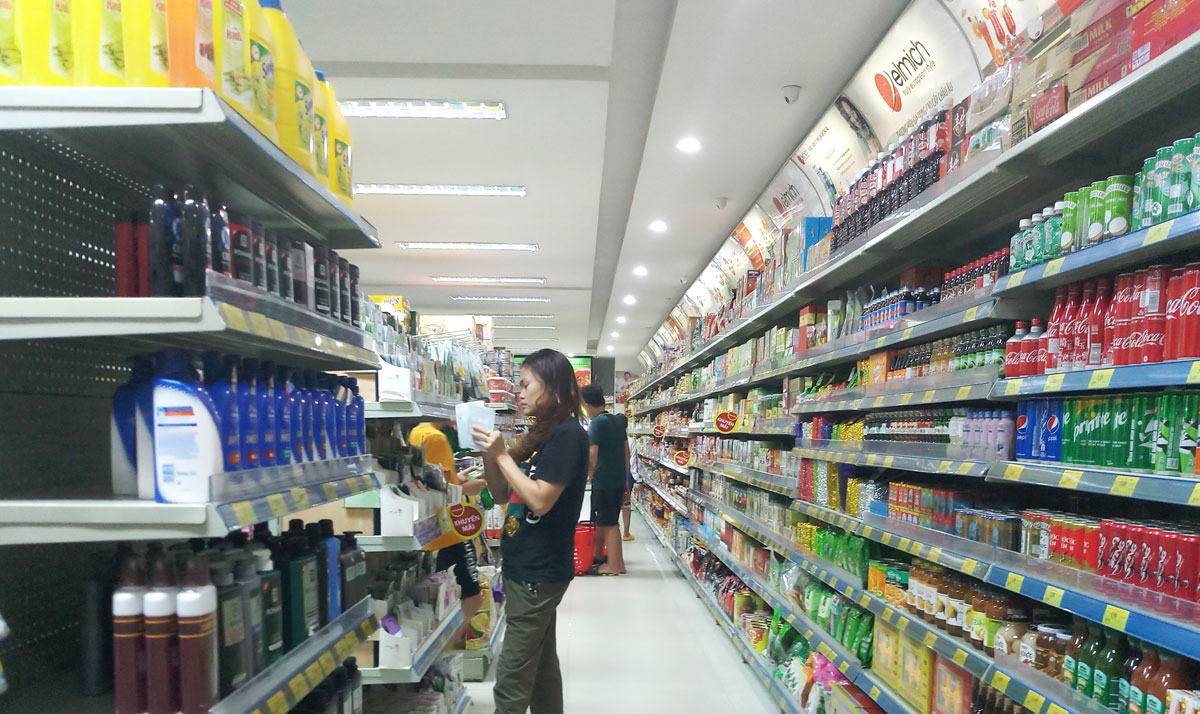 The number of supermarkets, a new modern retail model, in Hoa Binh has been on the rise. A woman goes shopping at AP Plaza in Hoa Binh City.
From 2016 – 2020, the province's Gross Regional Domestic Product (GRDP) grew at an average pace of 6.36 percent annually, with the services sector expanding 5.91 percent. The service sector's output exceeded 15.84 trillion VND in 2020, up 71.6 percent from 2016. Post, telecommunications, tourism, transport and distribution were the fastest-growing sub-sectors, largely contributing to the service industry.
The provincial People's Committee has adopted a master plan on developing commerce by 2025, with a vision to 2030. The province's commercial activities have also expanded substantially over the past years, with a boom in modern commerce models and robust development of infrastructure in the sector. A number of traditional markets have been built and renovated while supermarkets, shopping malls and convenience stores are gaining increasing favour from local customers. This has boosted the growth of the distribution service in the province.
Total retail sales of goods and services increased 19 percent on average year on year to 37.68 trillion VND in 2020, 2.36 times higher than that of 2015. Foreign trade rose by 28.5 percent every year, with exports and imports surging 30 percent and 27 percent per year, respectively.
The province has also witnessed the robust growth of tourism, reflected by remarkable improvements in the diversity and quality of tourism services.
"Previously, all I knew about Hoa Binh were Hoa Binh Reservoir and Lac village (Mai Chau district)," said Lam Oanh, a visitor from Bac Giang province's Hiep Hoa district, adding that now she knows there are more to explore in the province.
She was particularly impressed with community-based and eco-tours in popular destinations, such as Ngoi Hamlet (Tan Lac district); and Ke and Duc Phong Hamlets (Da Bac), as well as the boom of newly-built luxurious lodging facilities, including Mai Chau Ecolodge, Bakhan Village and Serena Resort.
Currently, the province is housing 434 lodging facilities, nine local-level tourist sites at local level, and one provincial-level tourist site. Additionally, Hoa Binh Lake has been planned as a national tourist area.
Along with tourism, transport services have developed in recent time, facilitating travel and transport of goods. There are 204 firms, cooperatives and individual business households running transport business with more than 2,820 vehicles, four times higher than the amount recorded at the beginning of 2016.
Transport of passengers has surged on average 8 percent per year, while that of goods picks up 9 percent.
Three companies are providing bus services, with over 100 vehicles that operate 14 hours per day on five routes. In the meantime, taxi services are offered around the clock by 13 firms who have nearly 1,190 vehicles.
In recent years, healthcare, education-training, banking, and information-communication services have met increasing demands of the local residents. They have made up 30.4 percent of the province's economic structure.
However, the service sector has not been developed on par with the province's potential and strengths.
At a recent meeting of the provincial People's Committee on service development orientations for the 2021-2025 period, Director of the provincial Department of Industry and Trade Pham Tien Dung pointed out that the service sector made humble contributions to the locality's economic growth and job generation.
Besides ununiformed development of infrastructure, the sector has seen restrictions in planning and state management, he said, adding value chains and attractive products and services have not been shaped up while the province is in short of projects that can create breakthroughs for the service sector.
Under the resolution adopted at the 17th provincial Party Congress, Hoa Binh identified development and diversification of high-quality services that meet local people's production and consumption as its key mission in the 2020-2025 tenure.
The action programme No.1, issued by the provincial Party Committee on December 23, 2020, set a target of developing service into an important economic sector which can contribute greatly to the local economy and growth.
The provincial Party Committee is directing competent authorities to build the service sector development project during 2021-2025, expecting the service sector to develop on par with local potential and strengths. The move aims to reduce poverty in a sustainable manner, promote industrialization and modernisation process, and spur the province's social economic development./.