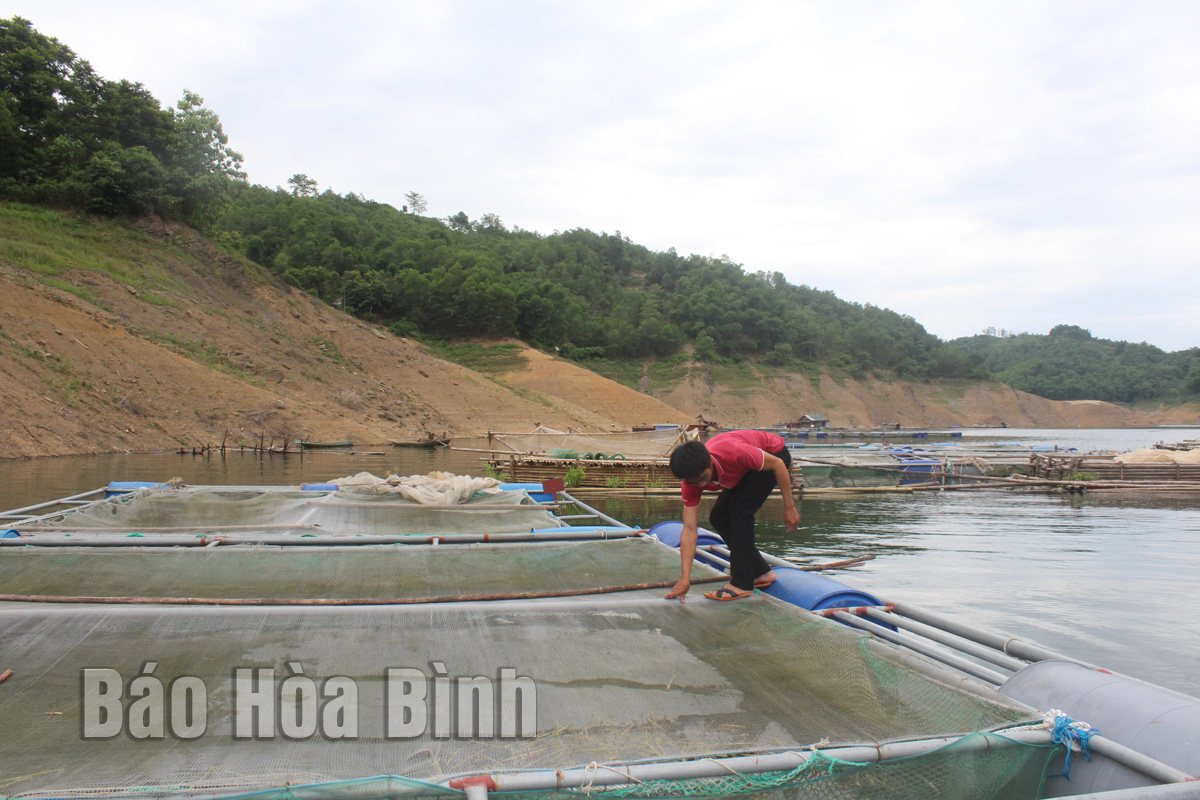 (HBO) – Hoa Binh province boasts considerably potential for developing fisheries as it is home to over 14,460ha of pond, lake, irrigation work, and hydropower reservoir surface, along with some river and big streams that can be used for cage fish farming or fishing. Notably, the Hoa Binh hydropower reservoir is considered a precious treasure of fishery resources in the northwestern region.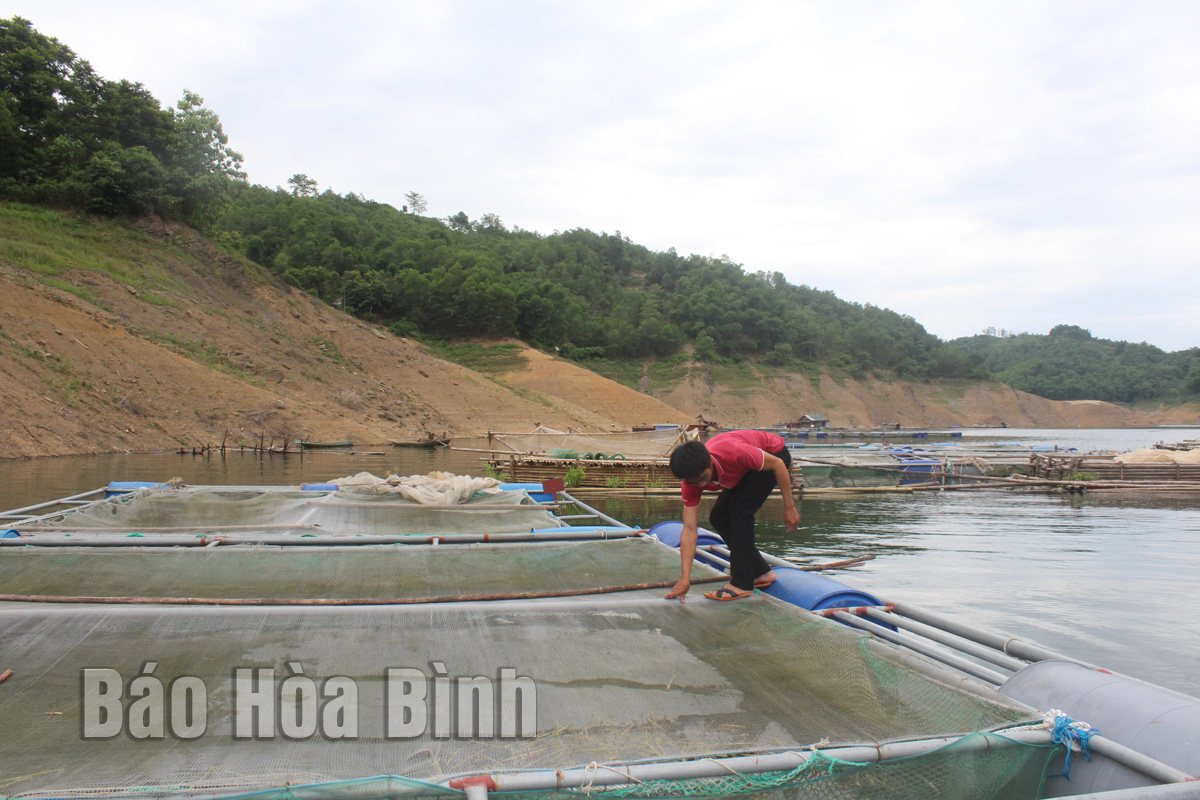 Residents in Ne village of Suoi Hoa commune (Tan Lac district) are developing cage fish farming as a source of livelihood.
To tap into existing potential and advantages, preserve and develop fishery resources, and create stable livelihoods to improve living standards for residents near the Da River reservoir, over the past years, the provincial Department of Agriculture and Rural Development has pushed ahead with restructuring the fisheries sector in a way that increases cage farming in particular and aquaculture in general.
Authorities have been working to expand the cage farming of quality and high-value fish species on local rivers and large lakes, especially the Hoa Binh hydropower reservoir, with advanced aquacultural technologies applied. They have boosted upgrading fish fry production establishments, disseminating the Law on Fisheries, monitoring exploitation activities so as to detect and deal with any wrongdoings in a timely manner, conserving aquatic biodiversity and the environment, and recovering fishery resources in river basins and lakes.
For 2022, the province looks to maintain the aquaculture area, raise the number of fish farming cages to 4,900, and record 12,000 tonnes in the total fishery output, including 10,000 tonnes from aquaculture and 2,000 tonnes from fishing.
The fisheries sub-department reported that in the first half of this year, Hoa Binh produced more than 26 million fish fries while maintaining 2,700ha of water surface for aquaculture and 4,750 farming cages. The aquaculture output stood at 5,199 tonnes, up 10% year on year. Meanwhile, fishing mostly takes place on the Da River hydropower reservoir, rivers, large streams, and lakes, harvesting an estimated 961 tonnes, rising 5% from a year earlier.
Hoa Binh plans to develop the farming of high-value fishery species, especially cage fish farming on large reservoirs, to serve processing and export. It targets 3,000ha of water surface for aquaculture, 5,500 farming cages, and over 15,000 tonnes in fishery output by 2025.
To achieve the targets, authorities are taking measures for diversifying fishery species, encouraging the farming of new and high-quality varieties that suit local conditions so as to improve productivity and value, and expanding concentrated farming areas on the Da River reservoir. They have also paid attention to food safety and VietGAP practices, origin traceability, along with trade promotion./.