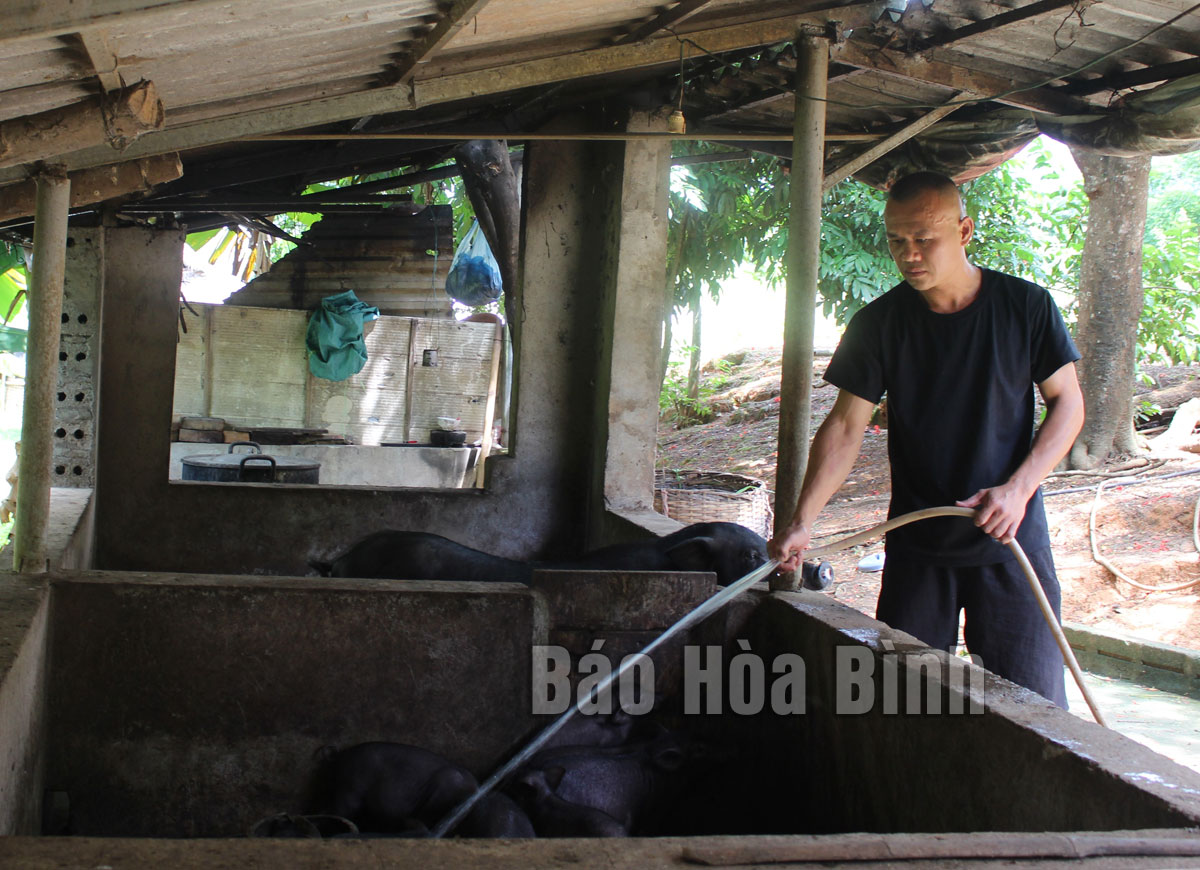 (HBO) – As part of the efforts to implement the new-style rural area building, over the years, Bao La commune in Mai Chau district has focused on supporting agricultural production and farming structure transformation, and encouraged local farmers to develop production connection in value chains and build the trademark of local farm produce.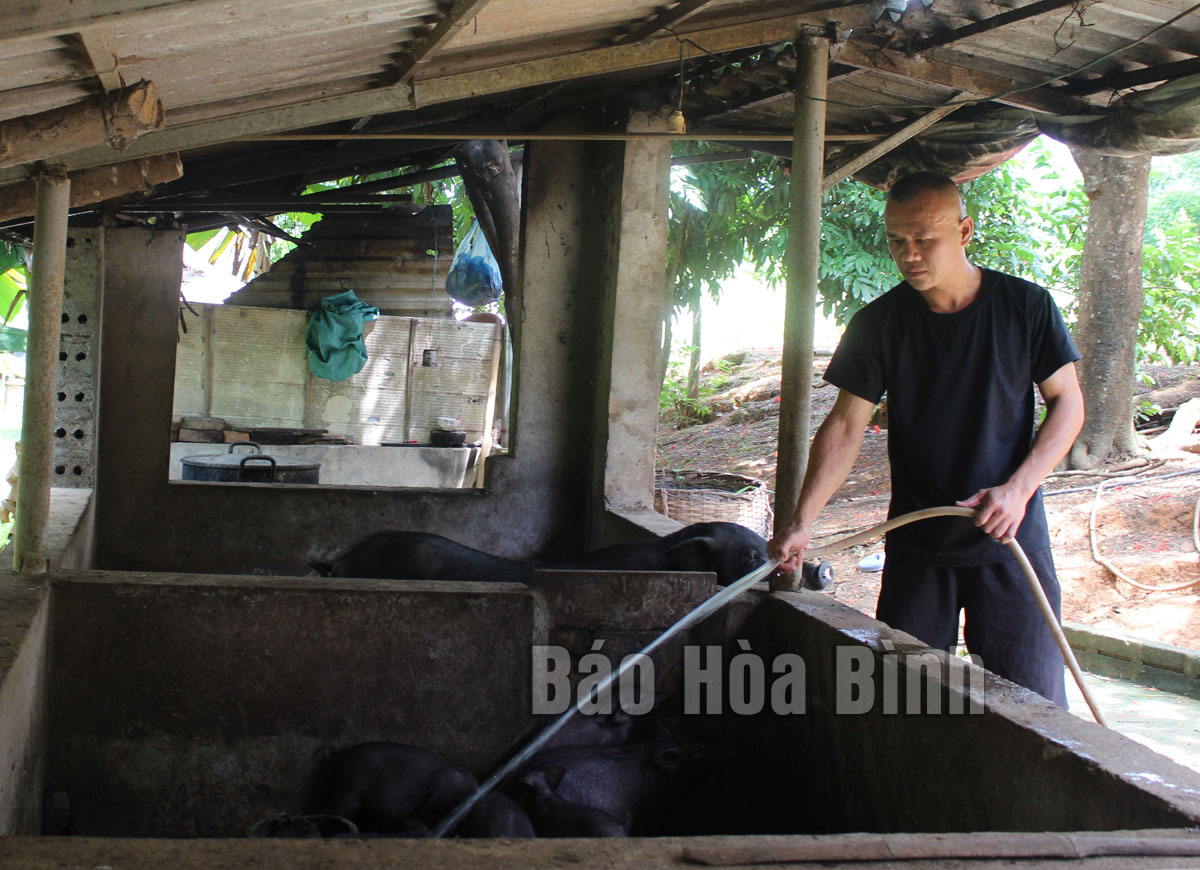 Bao La commune (Lai Chau) is home to 101 households breeding Muong Pa black pigs.
Ha Cong Hau, Vice Chairman of the communal People's Committee, said that the commune has switched rice cultivation areas with low efficiency to farming ones of other plants with higher effectiveness. At the same time, the locality has organised training courses to equip farmers with advanced farming science and technologies, while setting up linkages among farmers in production.
The commune has developed concentrated material production areas for some typical products such as black pigs, vegetable and bitter cucumber.
Ha The Nhien, Director and Chairman of the Muong Pa black-skin pig breeding cooperative, said that from seven members in 2018 when it was set up in 2018, to date the cooperative has had 17 members and partnered with 147 farmer households in different communes. In the first six months of this year, the cooperative earned about 2 billion VND (85,932 USD), with income of each member reaching about 30 million VND each month and that of partner households amounting 15 million VND per month.
Changes in mindset of local farmers have contributed to building many farm produce trademarks for Bao La. The agricultural sector has affirmed its central role in helping farmers improve their living conditions. Last year, per capita income of local residents reached 36 million VND, with the rate of poor households reducing to 7.65 percent./.