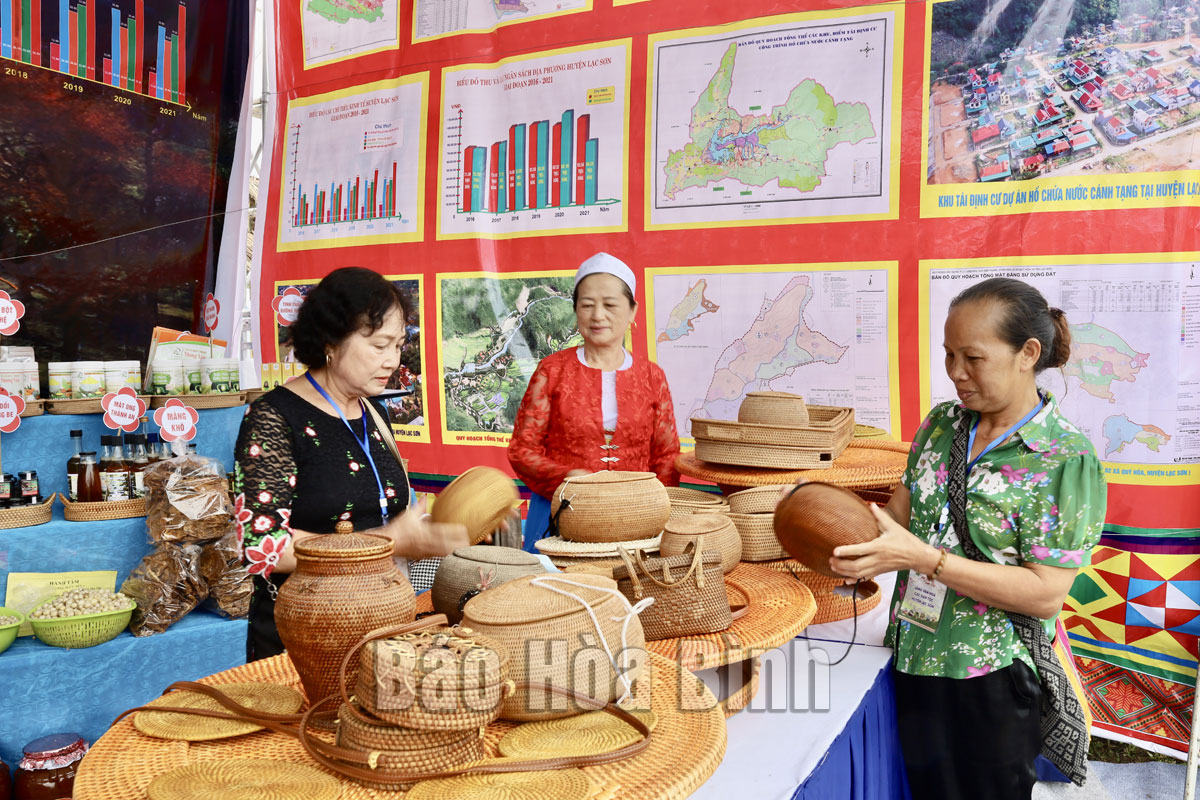 (HBO) - During the industrialisation, modernisation and international integration, the beauty of craft villages and traditional ones is still preserved and continues to be promoted. In the rural areas of Lac Son district, these villages are developing both in size and industry value.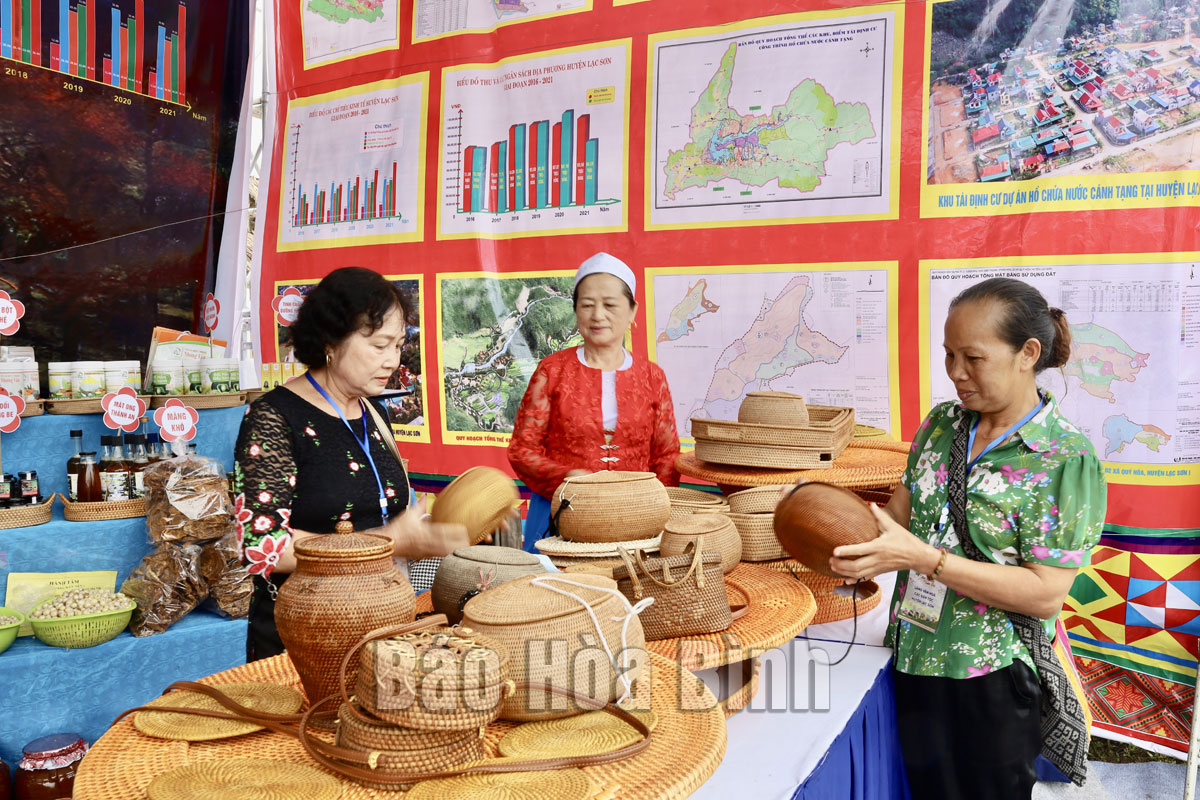 Products of the traditional bamboo and rattan craft village in Vo village, Nhan Nghia commune (Lac Son) introduced at provincial mountainous market in 2022.
Chairman of Nhan Nghia commune People's Committee Bui Ly Tuong said that the local bamboo and rattan craft has a long history and is currently creating jobs for over 200 workers with an average monthly income of 2.5 million VND (107.04 USD) per person. In addition, it attracts a large number of idle farmers.
One of the typical craft villages in the district is the bamboo and rattan craft village in Bui village in Nhan Nghia commune, which was recognised by the province in 2017. Quach Thi Dung, director of Bui village's bamboo and rattan cooperative, said it is a traditional craft of the locality, with direct workers mainly being women, and products made in manual methods imbued with the cultural identity of the Muong ethnic group. Since the policy of conservation and promotion of traditional craft villages was launched, this craft has flourished and people's lives improved. Currently, the cooperative creates stable jobs and income for 50 members. It has also received many big orders, with values of more than 1 billion VND.
Another century-old craft village is the Luc brocade weaving village in Yen Nghiep commune. The village was recognised by the province in 2013. In 2018, the Luc Nghiep Thanh agricultural and brocade weaving cooperative was established. It creates stable jobs and income for about 80 labourers with an average monthly income of over 3 million VND per person, and 2 million VND for seasonal labourers.
According to Bui Van Lich, Head of the Economic - Infrastructure Division of the district, the two craft villages recognised by the province have contributed to improving the value of products, creating jobs for idle farmers in the localities and surrounding communes, increasing locals' income, promoting the application of science and technology, and developing industry, handicraft and trade.
In order to support craft villages in conservation and development, the district has created all conditions for vocational establishments to access and enjoy the province's support policies and invited cooperatives and craft villages to participate in connectivity and promotion activities at fairs and exhibitions inside and outside the province. The district has also proposed to the Department of Agriculture and Rural Development to ask the provincial People's Committee to issue mechanisms and policies so as to develop a stable and sustainable source of raw materials, help reduce production costs, and increase profits for craft village labourers./.