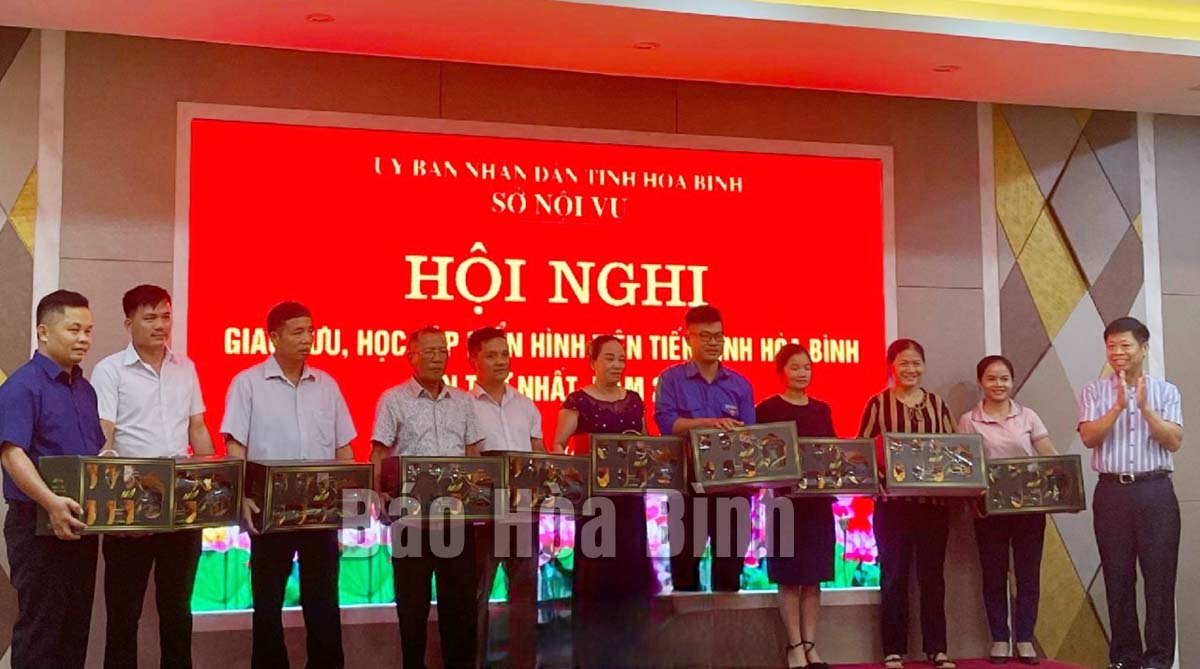 (HBO) – The Hoa Binh Provincial Council for Emulation and Commendation coordinated with the People's Committee of Hoa Binh city to hold the first exchange conference for role models on July 7. The event was attended by leaders of the provincial Department of Home Affairs and the Hoa Binh Municipal People's Committee, along with 41 individuals who are role models from localities across the province.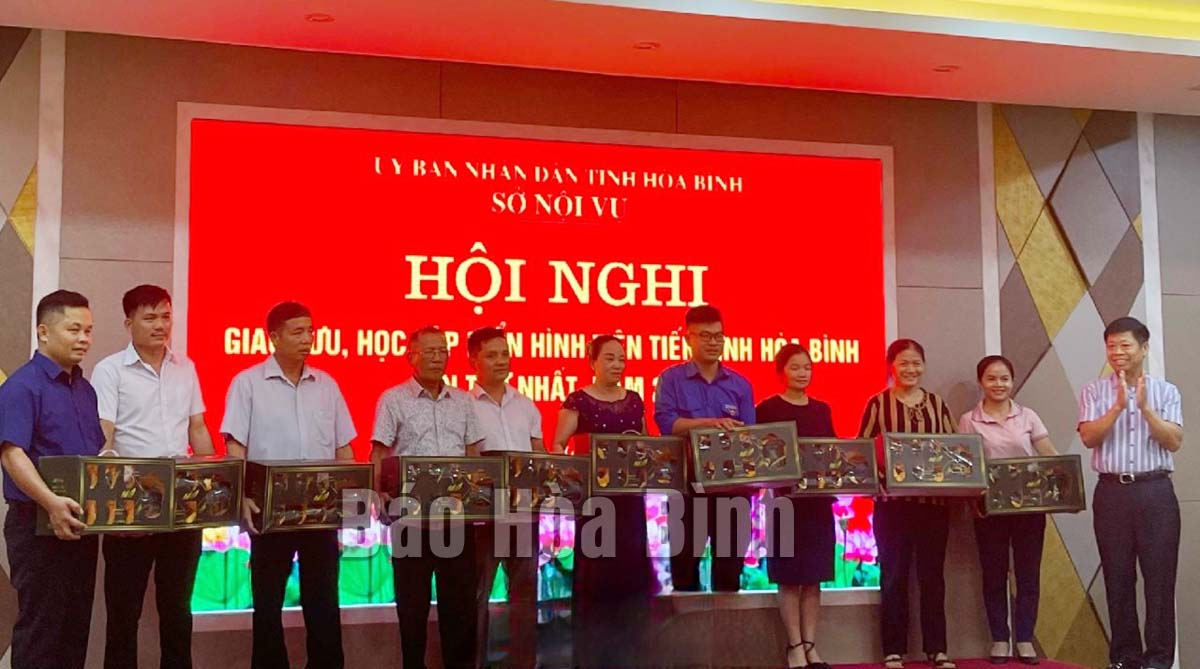 Photo: A leader of the provincial Department of Home Affairs presents gifts to the exemplary individuals at the conference.
A leader of the Department of Home Affairs - the standing body of the provincial Council for Emulation and Commendation - stressed that patriotic emulation movements launched by central agencies and Hoa Binh province have created strong changes to cadres, Party members and people's awareness and actions, encouraging them to make efforts to fulfill political and socio-economic development tasks. Those campaigns have also provided conditions for exemplary individuals to bring into play their role in promoting emulation movements.
During 2016 - 2021 period, the province formed and multiplied 125 exemplary models in different social aspects. Among them, 62 were introduced to central press agencies for popularisation.
At the conference, exemplary individuals shared their experience in building effective livelihood models such as a cultivation model applying VietGAP standards of Nguyen Trung Kien in Doc Lap commune and a plant and livestock farming production model using high technology of Nguyen Thi Tam in Tan Thinh ward (Hoa Binh city), a chicken farming model of Trinh Quang Tuan in Phu Thanh commune (Lac Thuy district), a homestay tourism service model of Sung Y Mua in Pa Co commune (Mai Chau district), an organic orange cultivation model of 3T Farm Cooperative in Cao Phong town (Cao Phong district), and a temperate vegetable production cooperative in Quyet Chien commune (Tan Lac district).
On this occasion, the provincial Council for Emulation and Commendation presented gifts to exemplary individuals and organised a fact-finding trip to a guava farming model applying VietGAP standards in Yen Mong commune of Hoa Binh city./.