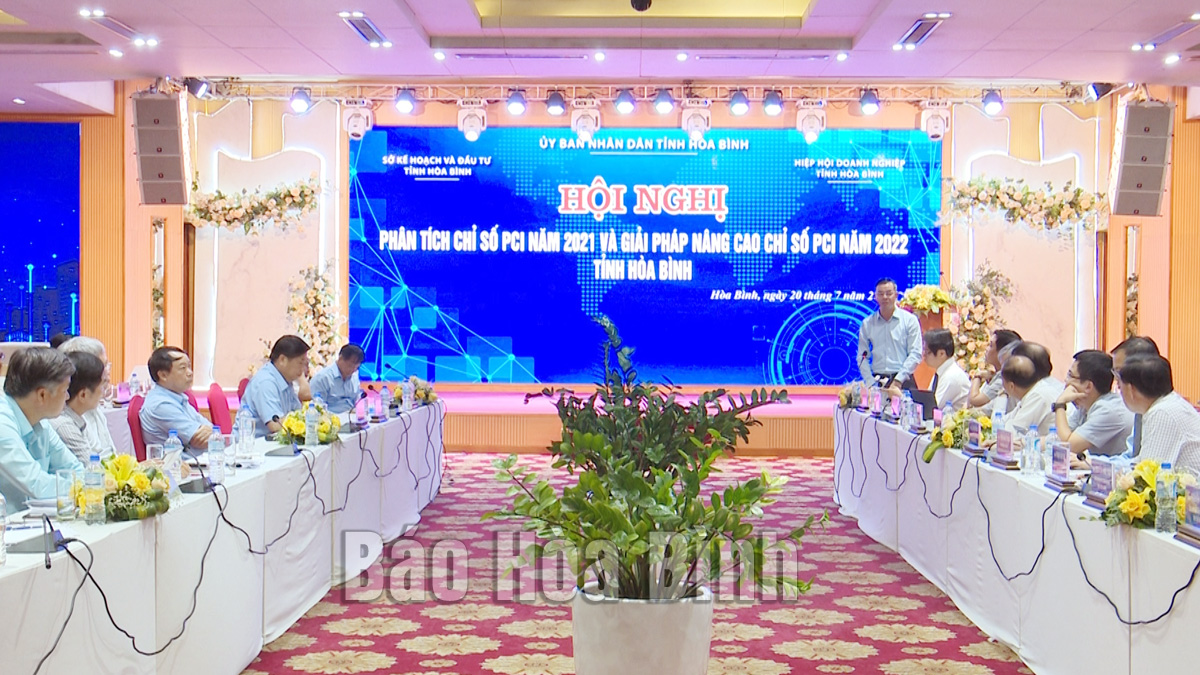 (HBO) - The People's Committee of Hoa Binh province has recently hosted a conference to discuss measures to improve the provincial Competitiveness Index (PCI) in 2022.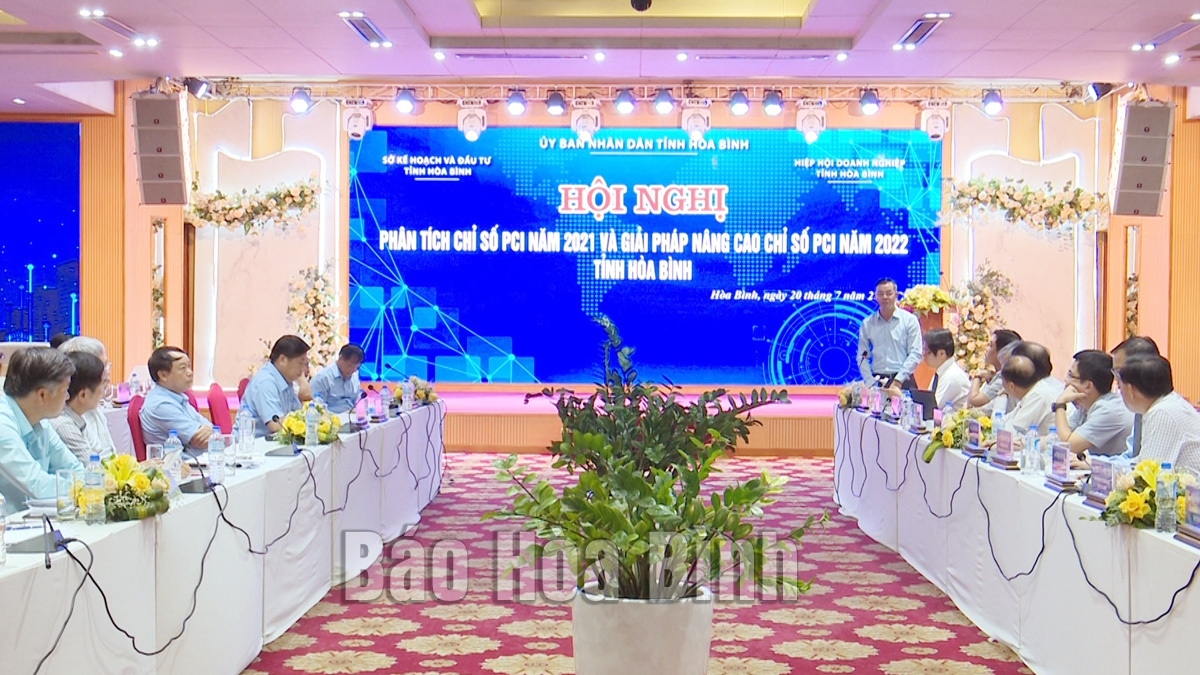 Secretary of the provincial Party Committee Ngo Van Tuan speaks at the conference.
In his speech at the event, Chairman of the provincial People's Committee Bui Van Khanh asked leaders of departments, sectors, and localities to make more efforts to further improve the locality's PCI in the coming time.
In 2021 and the first six months of 2022, the provincial authorities issued many documents on measures to improve the business environment and competitiveness of the locality.
Working groups have been also established to support investors in speeding up the progress of investment projects.
A series of meetings have been regularly organised to seek solutions to remove obstacles and difficulties facing businesses and investors, especially production and business establishments affected by the COVID-19 pandemic.
At the conference, experts said there remains a large room for Hoa Binh to better its PCI, adding that the local authorities should pay more attention to improving the Public Administration Reform (PAR) Index and the Provincial Governance and Public Administration PerformanceIndex(PAPI), and effectively apply the set of indicators to evaluate the competitiveness of departments, sectors, People's Committees of districts and Hoa Binh city.
Hoa Binh should further promote digital transformation to handle issues related to inclusive development, especially improving the quality of planning, they added./.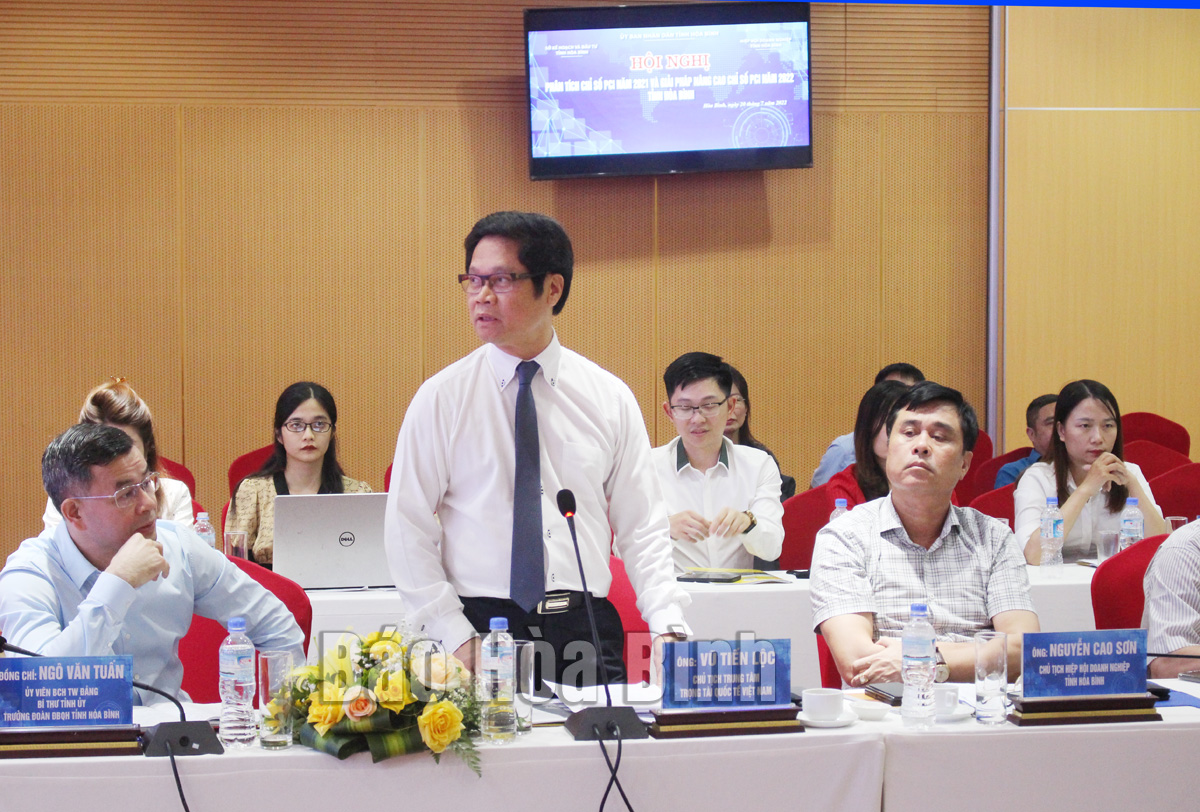 Dr. Vu Tien Loc, PresidentofVietnam International Arbitration Centre(VIAC), addresses the event.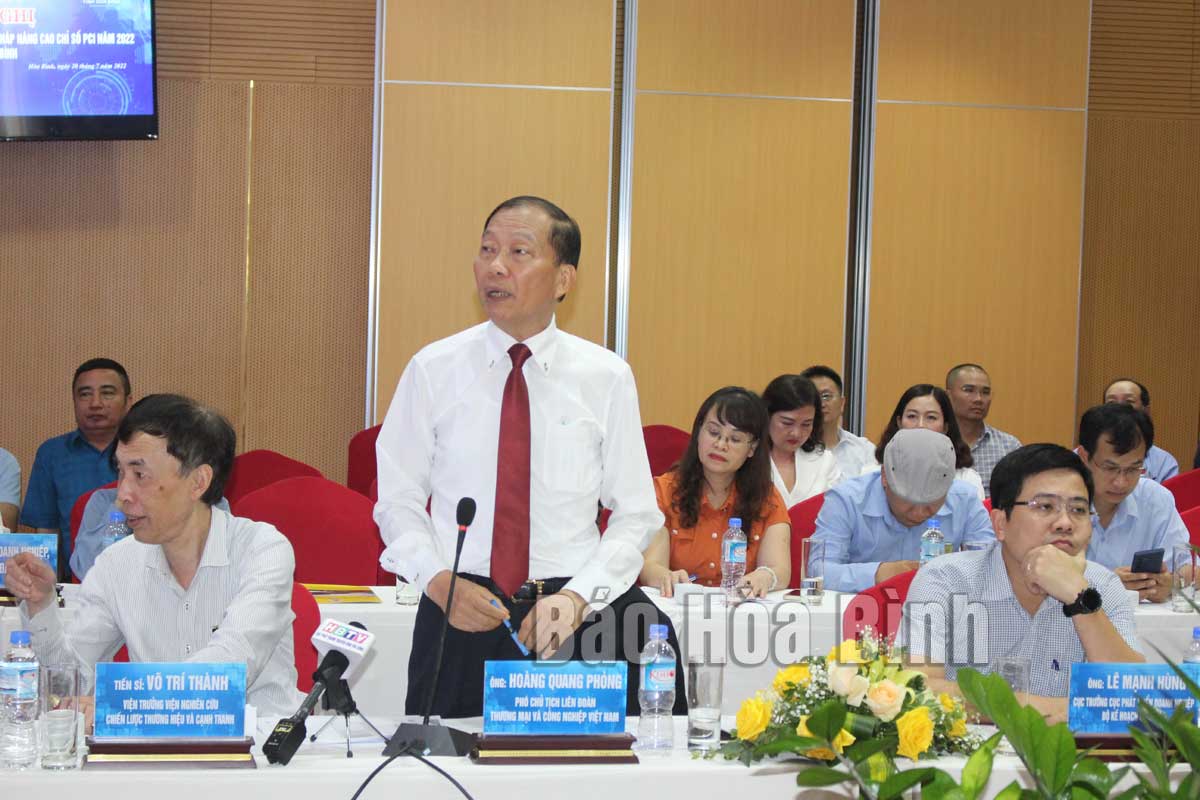 Hoang Quang Phong, Vice Chairman of the Vietnam Chamber of Commerce and Industry, speaks at the event.