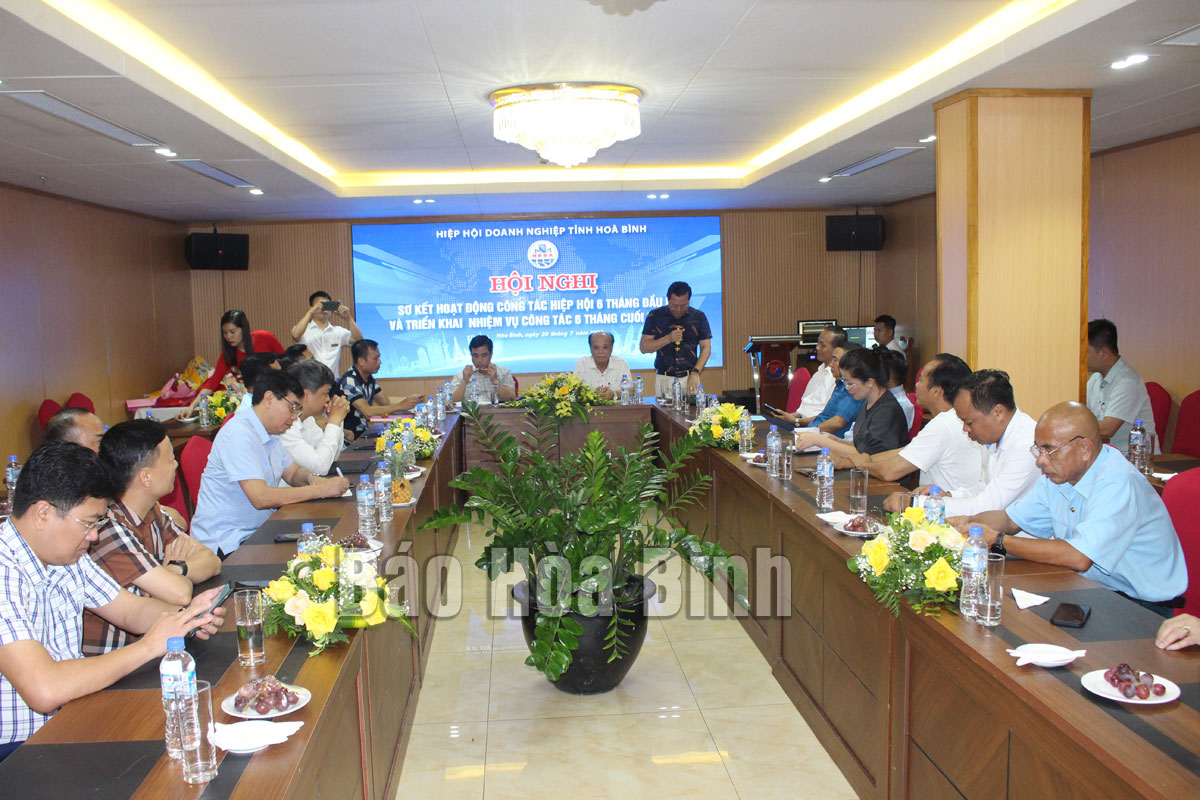 (HBO) – The provincial business association has met recently to review its operation in the first half and set out tasks for the remaining months of this year.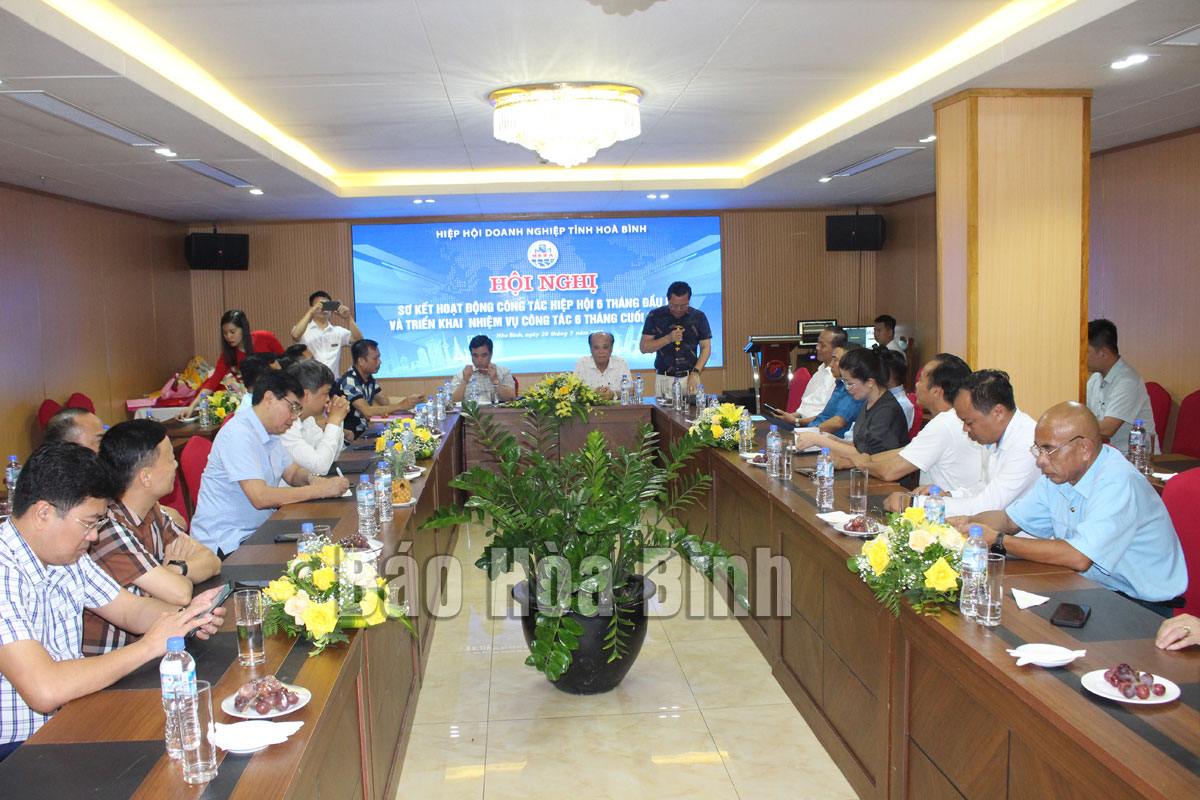 An overview of the meeting held by the provincial business association.
It has been operating in Hoa Binh city and nine districts, with more than 700 member enterprises that employ some 10,000 labourers with a stable income.
In the first six months of this year, the association gathered and supported businesses, provided consultancy for the provincial People's Committee, and coordinated with competent departments, agencies and localities to provide information for businesses and help them remove obstacles, and create a more favourable business environment, contributing to attracting more investments and improving the provincial competitiveness index (PCI).
The enterprises have made positive contributions to local socio-economic development. Notably, the association has effectively implemented the 2021 Department and District Competitiveness Index (DDCI).
Thanks to the efforts, it has received support from agencies and localities, as well as the active participation of household businesses, companies and cooperatives.
The association raised proposals and showed its strong support for the province's policies to step up administrative reforms and improve the local investment environment.
It and its members intensified communication activities, and paid heed to the emulation and reward work, as well as cultural and sport activities. They also focused on Party building and the development of organisations in businesses, while joining social and charitable affairs.
Regarding orientations and tasks for the last six months, the association will continue to work as a representative of businesses, and a bridge between them and State agencies.
It will organise more training courses for businesses, enhance cooperation in trade and investment promotion, play a more active role in charitable activities, and push ahead with patriotic emulation movements./.