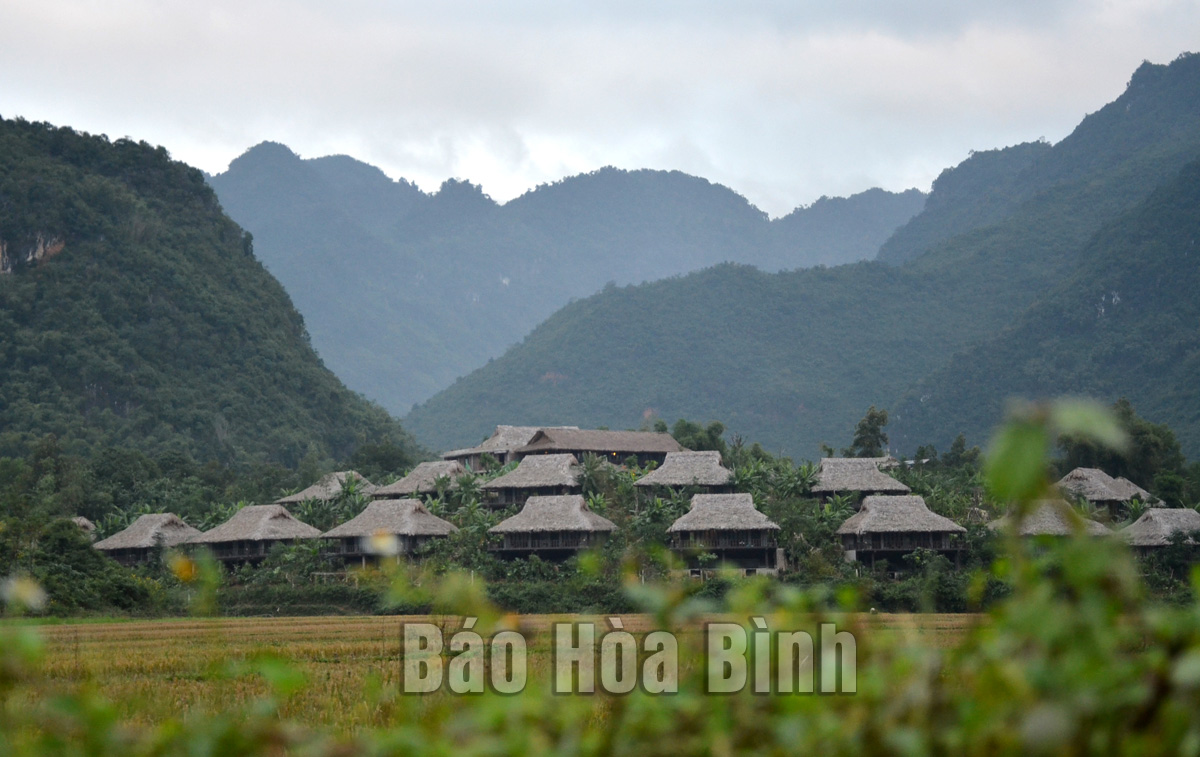 (HBO) - There is great potential for tourism development in Mai Chau district as the locality boasts beautiful landscapes, a favourable geographical location and cultural identities and values, said Tran Van Truyen, deputy head of the district's division of planning and finance.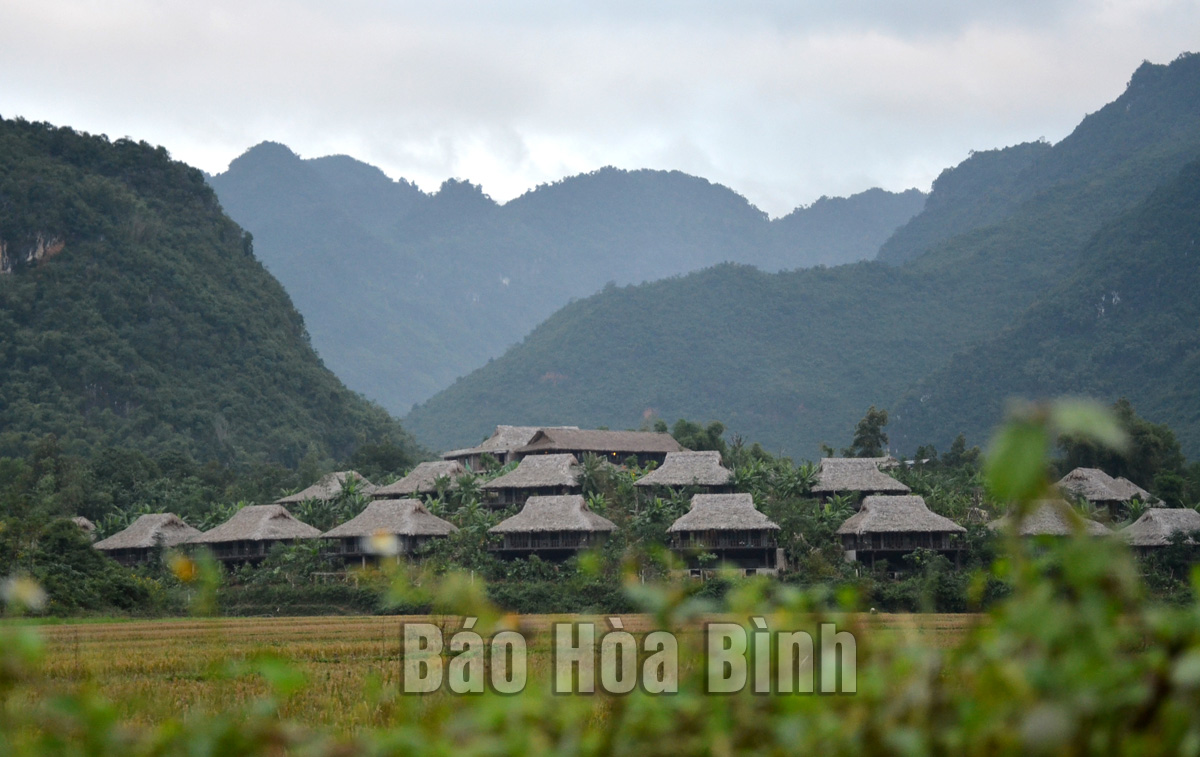 Photo: Many high-class resort tourism projects have been put in operation in Na Phon commune (Mai Chau district) for many years.
Mai Chau, a small town in the northern province of Hoa Binh, was named by the US travel magazine Business Insider as among the top ten incredible places for cultural tours in the world in 2013.

The locality is a destination where visitors can admire nature's majestic beauty, unique and wild ecosystems and the hospitality of local ethnic minority people.

In 2016, the provincial People's Committee issued a plan on developing national tourism areas in Mai Chau district, which is the legal basis and premise to manage and call for domestic and international investors.

The tourism development in the Hoa Binh lake area, the formation of tourism destinations and routes have helped Mai Chau exploit advantages and lure more investment for its socio-economic development.

According to Vice Chairman of the Mai Chau District People's Committee Pham Van Hoan, the locality has given priory to promoting sustainable development on three pillars of economy, society and environment.

To realise these goals, attention will be paid to promoting tourism development in potential areas, especially community-based tourism, resort and eco-tourism, and adventure tourism; strengthening tourism promotion activities and focusing on protecting the environment.

Mai Chau is hoped to become a community-based tourism in combination area with building new-style rural areas.

Dialogues with investors will be increased to timely address difficulties, Hoan said, adding that the local authorities will create the most favourable conditions for investors to implement production and business projects in the district./.