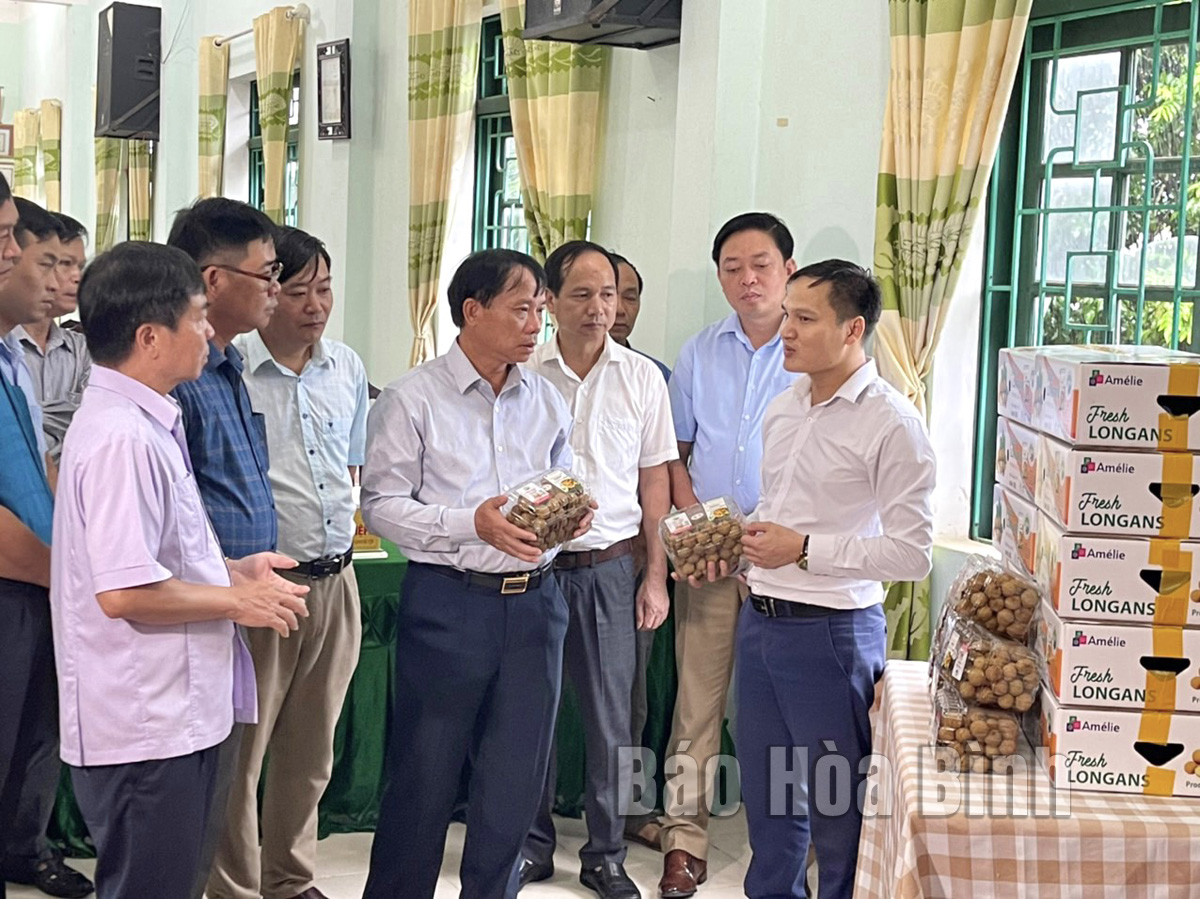 (HBO) - On August 11, in Xuan Thuy commune of Kim Boi district, Hoa Binh province's Department of Agriculture and Rural Development, in collaboration with Kim Boi district People's Committee and FUSA Organic Agriculture joint Stock Company, held a ceremony to send the first shipment of Son Thuy longan to the EU market. Bui Van Khanh, Deputy Secretary of the provincial Party Committee and Chairman of the provincial People's Committee, attended the event.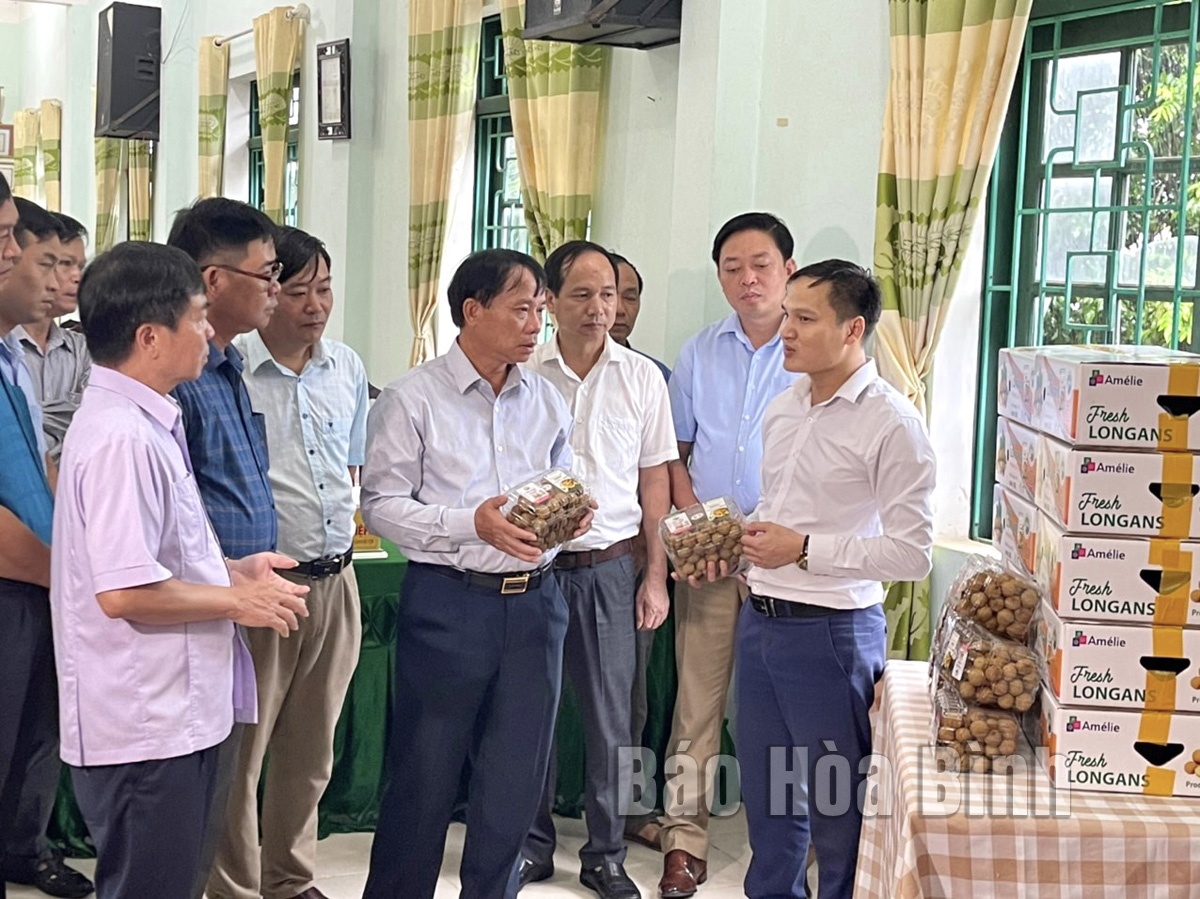 Bui Van Khanh, Deputy Secretary of the provincial Party Committee and Chairman of the provincial People's Committee, and representatives of departments and relevant authorities check the quality of Son Thuy longan before the export.
The year 2016 marked a transformation in the sale of Son Thuy longan when it was granted "Collective Trademark" by the National Office of Intellectual Property, followed by a series of certificates issued on food safety in 2016, VietGAP in in 2019, and OCOP (One Commune-One Product) in 2020. These titles have helped the Son Thuy longan brand to approach domestic and foreign markets. This is also the province's first product to be granted a growing area code in 2019, which is considered as a passport for this product to be officially exported to foreign markets, including the EU - one of the world's most choosy.
To date, the total area of longan in Xuan Thuy commune is nearly 200 hectares, and the Son Thuy agricultural service cooperative alone has 34 hectares.
All of the EU market's technical requirements for fresh fruits and vegetables have been strictly completed by Son Thuy longan growers since 2019. Most recently, all three samples of Son Thuy longan have met the technical requirements of 821 food safety inspection criteria of the EU side.
The fruit is produced, packed by Son Thuy Agricultural Service Cooperative in Xuan Thuy commune and transported to the export market by FUSA Organic Agriculture joint Stock Company which has accompanied the provincial agriculture and rural development sector in exporting many agricultural products of the province.
At the ceremony, Khanh emphasised that this is the initial success from locals' efforts and the support of local authorities and agencies. Over the past years, Son Thuy longan growers have overcome difficulties in cultivation and strict technical requirements to succeed in conquering the EU market.
The province's agricultural sector aims to export 50 tonnes of Son Thuy longan by the end of the 2022 longan season to this market./.