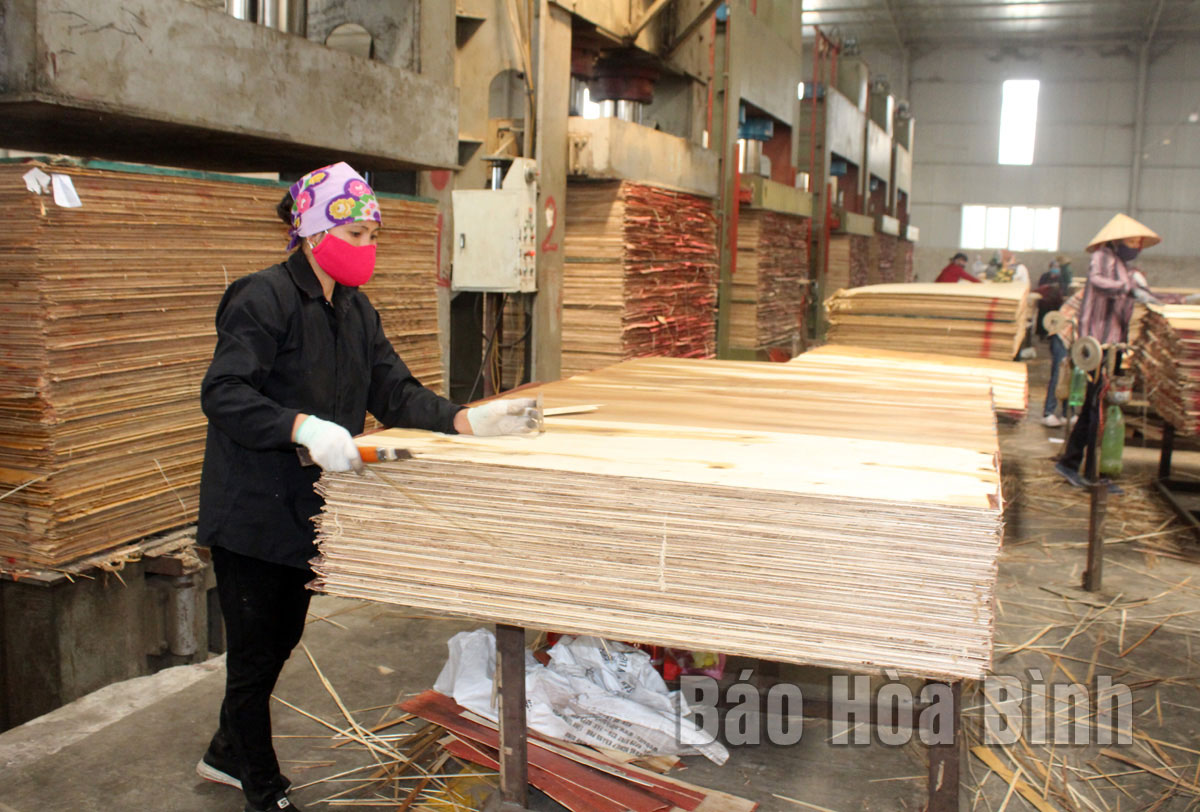 (HBO) – Strongly improving economic governance and the business environment is one of the top requirements to create sustainable momentum for attracting resources for socio-economic development. To continue raising the Provincial Competitiveness Index (PCI), the Hoa Binh provincial People's Committee has ordered the building of a set of District and Department Competitiveness Index (DDCI) criteria and a plan for surveying businesses' opinions about the local investment and business environment.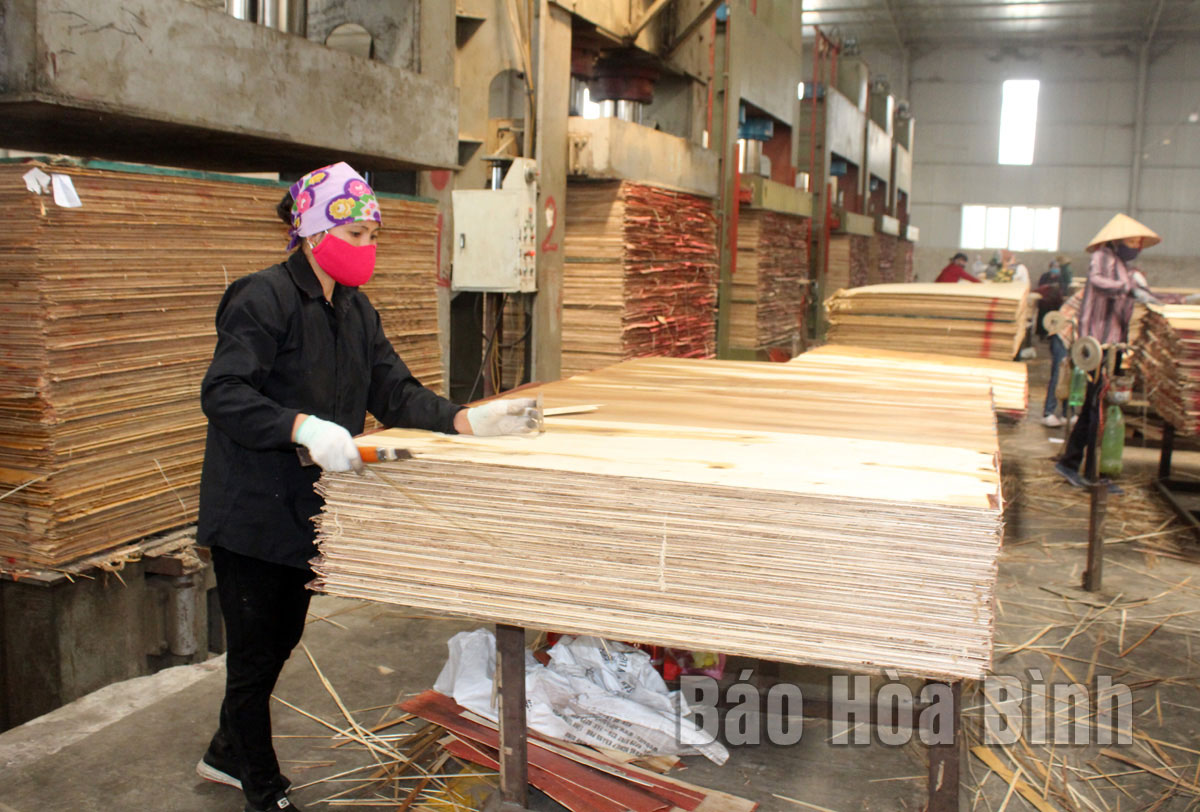 Thanks to authorities' assistance to handle investment procedures, the Hai Hien Bamboo and Wood joint Stock Company, based in the Mong Hoa Industrial Park in Hoa Binh city, has maintained stable production and business activities.
In 2021, the provincial Business Association devised and proposed the set of DDCI criteria which was applied on a trial basis under the decision of the provincial People's Committee on March 31, 2021.
For districts, the DDCI consists of nine sub-indexes, namely market entry and licensing; transparency in information access and treatment equality; quality of public services and the single-window divisions; proactivity; administrative procedure implementation and law compliance costs; unoffical charges; production and business assistance; law enforcement efficiency, legal institutions, and security - order; and access to land.
According to the provincial Business Association, the DDCI survey last year revealed many problems, including those related to transparency in information access and treatment equality. While the sub-index of informal charges at departments had the lowest score, the sub-index of access to land and business locations in all district-level localities failed to meet expectations as it was also lower than others.
To boost awareness and action to improve local economic governance and management for the sake of enterprises and investors, the provincial People's Committee issued the set of DDCI criteria on July 30, 2022.
Hoang Quang Phong, Vice Chairman of the Vietnam Chamber of Commerce and Industry, said the DDCI application is critically important since it will create a push for departments and localities in Hoa Binh province to develop stronger resolve and determination to fulfill their duties in supporting businesses. It is also useful for enterprises to report and have their issues solved more quickly.
Only through dialogue and cooperation in an open and constructive spirit can bottlenecks and shortcomings be resolved, helping businesses promote their operations, earn profits, and contribute to the province and the State, he noted./.