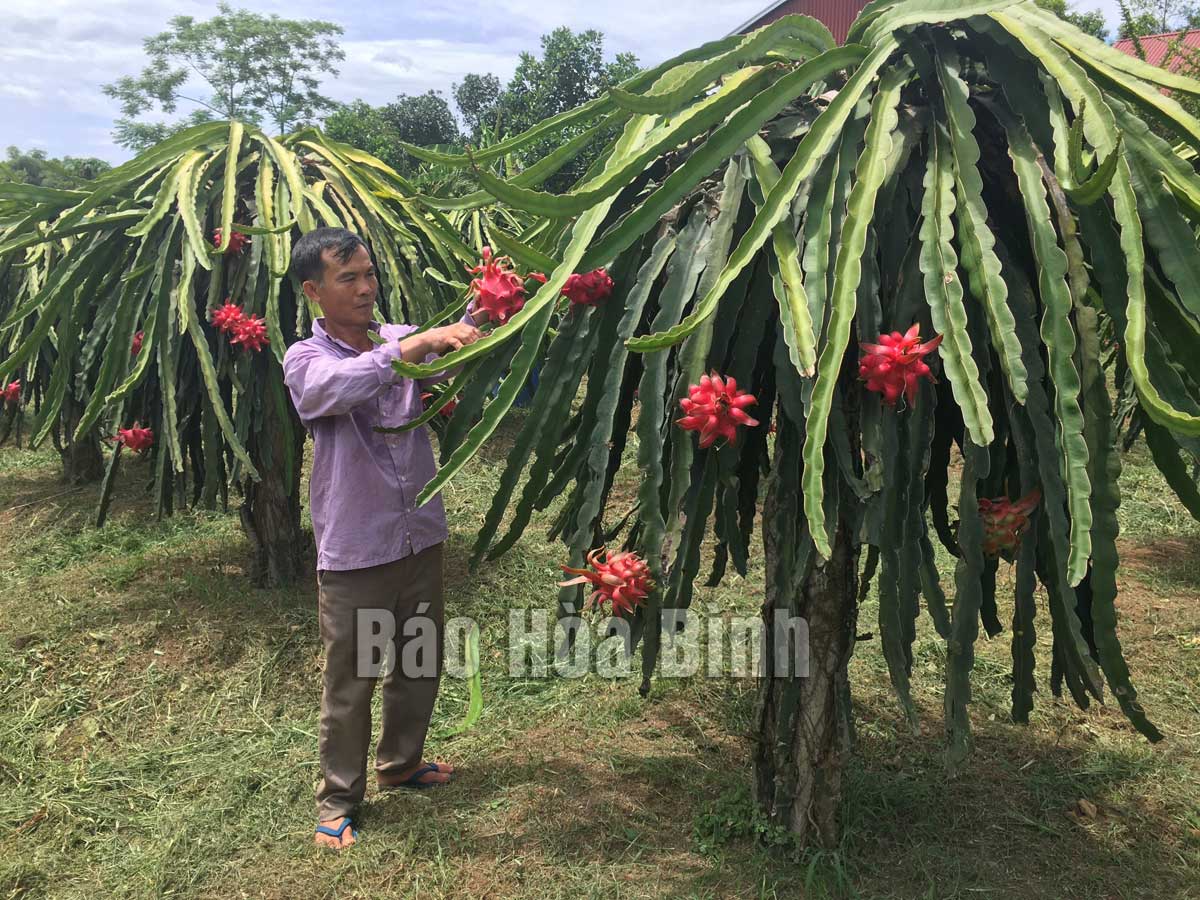 (HBO) – Red dragon fruit production has been thriving in Lac Thuy district with the expansion of many successful VietGAP-standard farming models, not only improving earnings of local farmers but also helping form an intensive agricultural region of the fruit.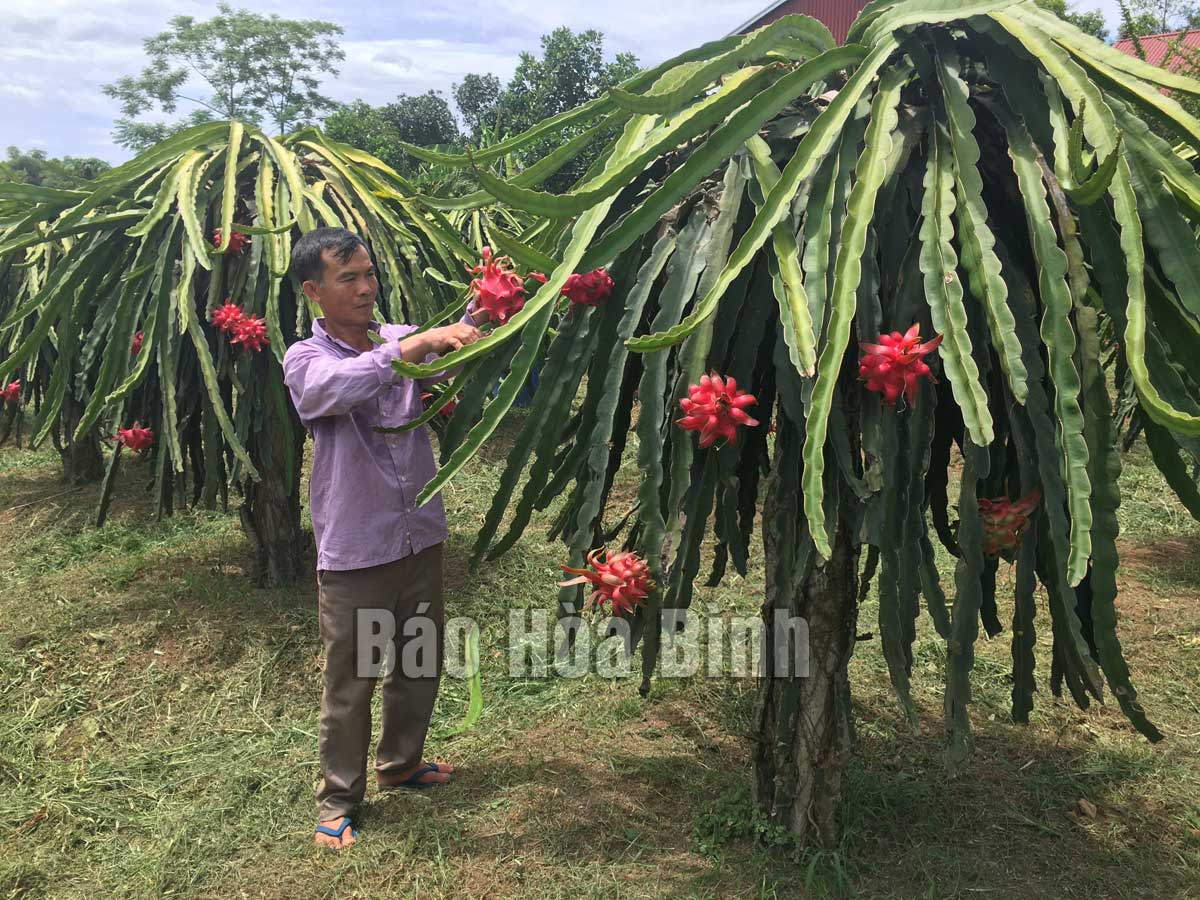 Farmers in Ba Hang Doi township (Lac Thuy) cultivate red dragon fruit using organic practices and VietGAP standards.
Living in the township of Ba Hang Doi, Phi Dinh Thinh and his family have since 2020 been growing red dragon fruit using T-shaped pillars, the newest farming technique for the fruit applicable in the country. It is a new farming method, said Thinh who is a member of the Thanh Ha agriculture and services cooperative. The method makes it easier for farmers to apply advanced technology and promote mechanisation in cultivating red dragon fruit.
like Thinh's family, many other households in Ba Hang Doi have shifted to the T-shaped pillar method and applied organic and VietGAP practices in red dragon fruit production. Most of the farms now use automated irrigation, clean farming practices, and manure for fertilisation.
The harvest time for red dragon fruit is between June and November. Each farm can produce more than 10 tonnes of the fruit annually.
Lac Thuy is currently home to nearly 56 hectares of red dragon fruit, mostly in Ba Hang Doi township and Phu Thanh commune. Average productivity reaches 18 – 20 tonnes per hectare and annual output 810 – 900 tonnes.
Red dragon fruit produced by Thanh Ha agriculture and services cooperative was recognised as a three-star OCOP (One Commune, One Product) product in late 2020.
Lac Thuy red dragon fruit has been made a collective trademark, affirming its status as an outstanding agricultural product of the district.
Hoang Dinh Chinh, deputy head of the Lac Thuy agriculture and rural development division, said the district has taken a number of measures to build a brand name for its red dragon fruit.
The district has accelerated trade promotion, strengthened connectivity with buyers and encouraged farmers and cooperatives to maintain a high-standard production and the quality of the fruit, he said. Lac Thuy has also raised growers' awareness of the benefits of the production unit code (PUC) and asked competent authorities to grant PUC and Packing House Code (PHC) for the growers in an effort to enable red dragon fruit to enter foreign markets, he added./.