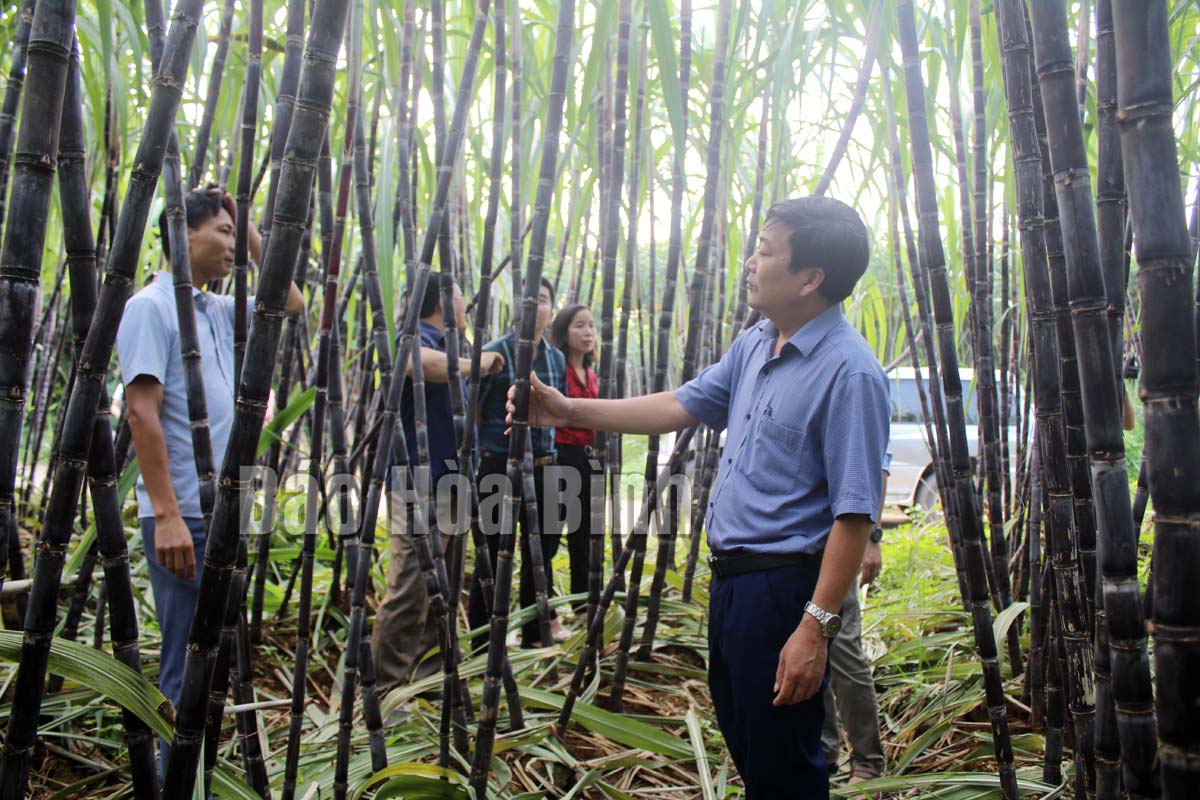 (HBO) – The Hoa Binh Department of Agriculture and Rural Development and the provincial statistics office on September 27 inspected the production of main agricultural products of the Tan Lac, Cao Phong, and Da Bac districts.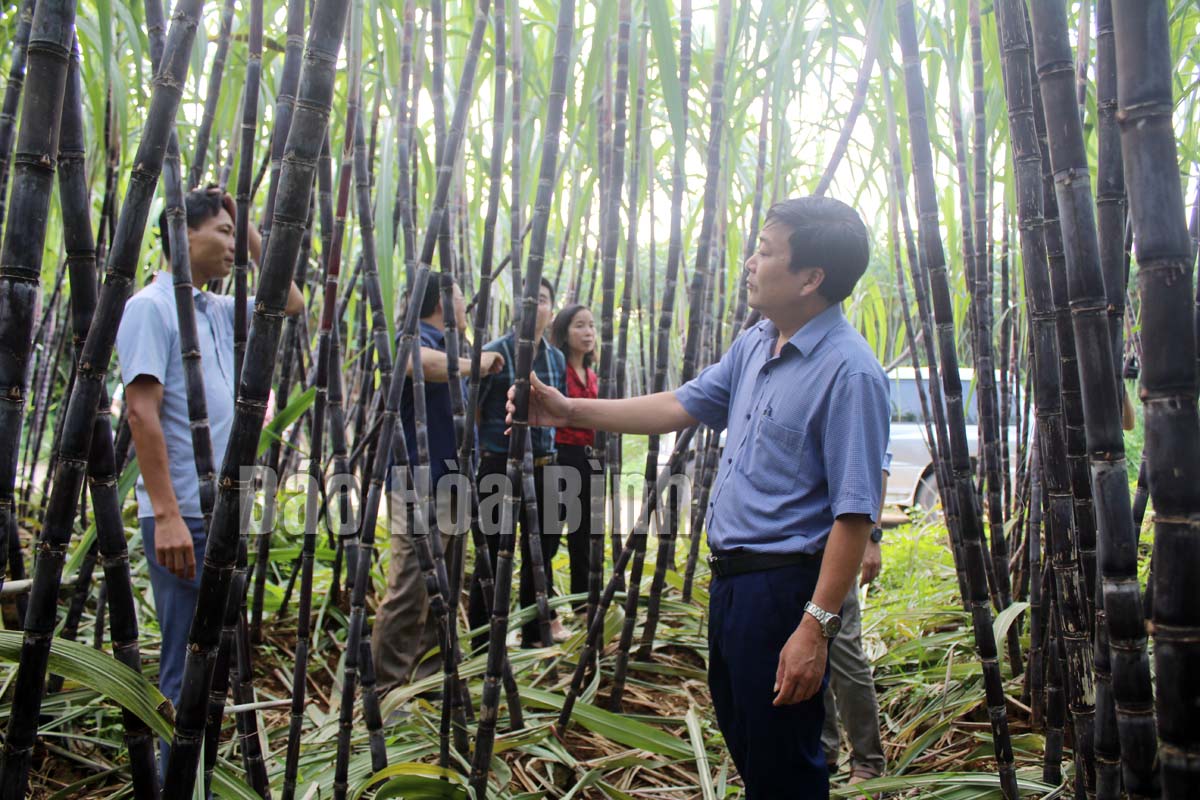 The delegation sees good sales of purple sugarcane in My Hoa, Tan Lac district, with higher prices compared to the previous season.
In the morning, the inspection delegation toured the Tung Duong agricultural cooperative in My Hoa commune, Tan Lac district. Founded in 2019, the cooperative boasts 21ha of purple sugarcane. Over the past years, its members have reported favourable production and consumption of the plants. Last year, the average price was 6,000VND (0.25USD) - 7,000 VND per cane. This year, more than 10ha of the cooperative has seen it sold at 9,000 VND - 10,000 VND each.
At a pomelo garden in Dong Lai commune, the delegation found that farmers are taking care of the citrus plants to ensure their productivity and quality.
In Cao Phong district, the delegation examined the local orange plantations. A leader of the district's agricultural and rural development reported that their orange trees are more productive now compared to the previous crop, and the price is forecasted to be stable.
In the afternoon of the same day, the delegation checked the production and distribution of caged fish farms in Hien Luong commune, Da Bac district.
Businesses and farmers involved said so far this year, the local aquatic production has been stable without any disease outbreaks and with higher prices.
According to a report of the provincial Agriculture and Rural Development, Hoa Binh now has more than 7,100ha under sugarcane, mainly purple one; over 9,600ha of citrus fruit trees; and more than 2.7 thousand hectares of water surface for aquaculture.
The inspection session laid a basis for the delegation to objectively and comprehensively evaluate the production results of the summer-autumn crop, and forecast the outcomes of agricultural production in 2022.