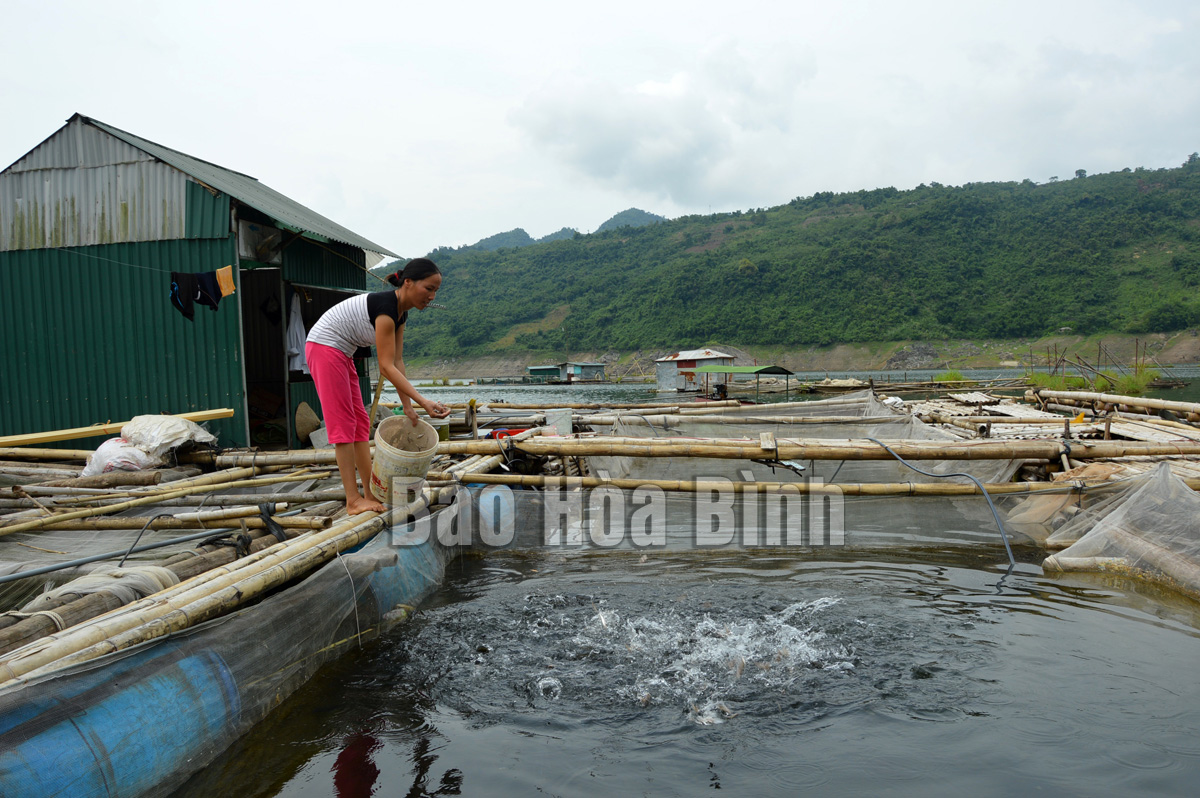 (HBO) – Despite difficulties in terms of market and capital investment, Dinh Van Khanh and Xa Van Mong and tens of other households in Hien Luong commune, Da Bac district, have maintained their fish farming cages on Da River over the past decade.
The district's Party Committee issued Resolution No. 08-NQ/HU on October 19, 2009 on aquaculture development on the Da River, aiming to turn the sector, especially fish cage farming, into a spearhead economic sector and create an impulse for the local economy.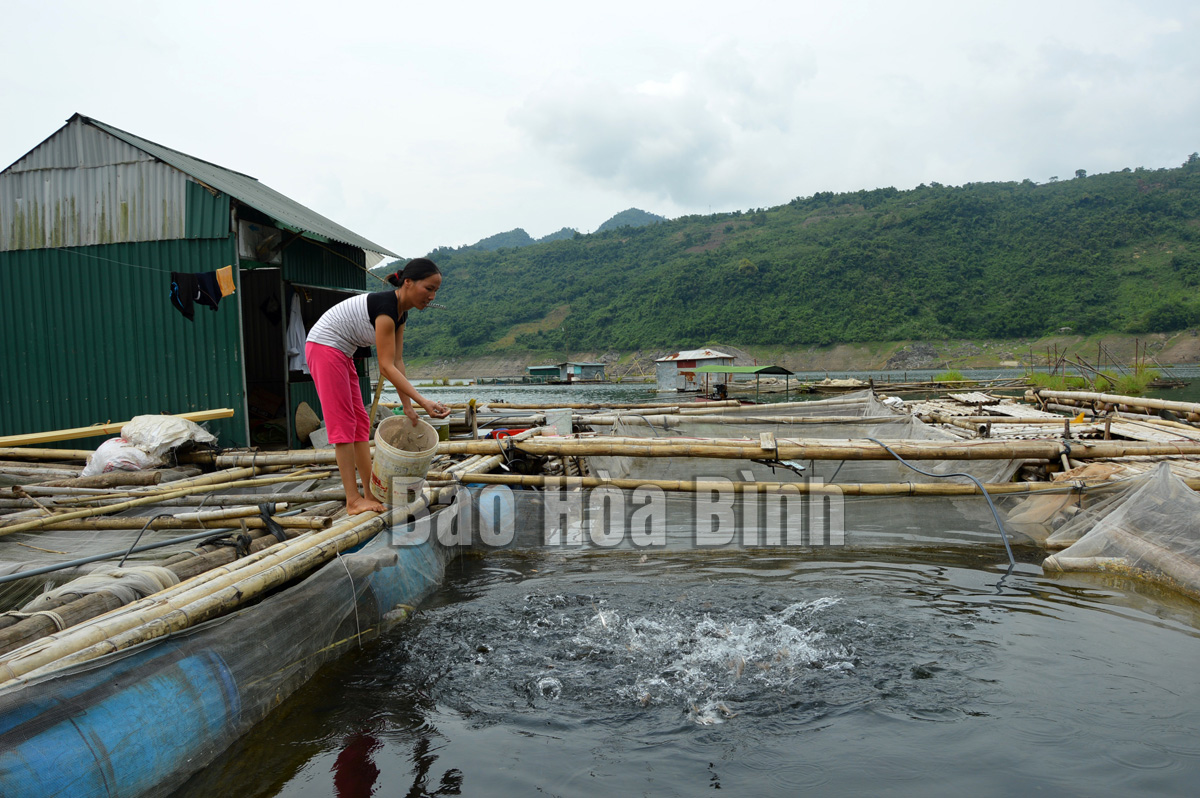 Mr Luong Van Thi, Chairman of the district People's Committee, said the resolution has met aspirations of local residents.
Nguyen Dang Giap, Secretary of the Hien Luong Commune Party Committee, said all of the communes in the Da River Lake area in the district have issued special resolutions and outlined programmes to realise the above-said document.
Hien Luong commune has maintained 395 fish cages that produce more than 20 tonnes of fish each year, mainly in Mo, Doi, Dung and Ke hamlets. Many households in difficult circumstances have got loans to invest in the farming model.
Many households in Tien Phong commune have also combined the farming model with community-based tourism development.
The district has 10 communes around the Da River Lake, namely Nanh Nghe, Muong Chieng, Dong Chum, Dong Ruong, Yen Hoa, Tien Phong, Vay Nua, Hien Luong, Cao Son and Toan Son, with a total water surface area of over 5,979 hectares.
According to Hoang Van Dam, Deputy Secretary of the district Party Committee, the resolution has been implemented seriously, creating positive changes in the mindset of local officials, Party members and residents, and encouraging locals to raise fish in cages.
Fish farming cooperatives have been formed in the communes like the ones in Doi and Ke hamlets in Hien Luong commune.
As of early 2022, the district counted 1,066 cages by 522 households, which churn out more than 1,000 tonnes of fish each year worth tens of billions of VND.
According to Dam, the products have yet to bring about high economic values due to difficulties in market, natural disasters, diseases and high prices of fish fries and feed which have hindered the investment and expansion of fish farms.
To deal with the issue, the district will step up trade promotion and develop sustainable consumption chains./.