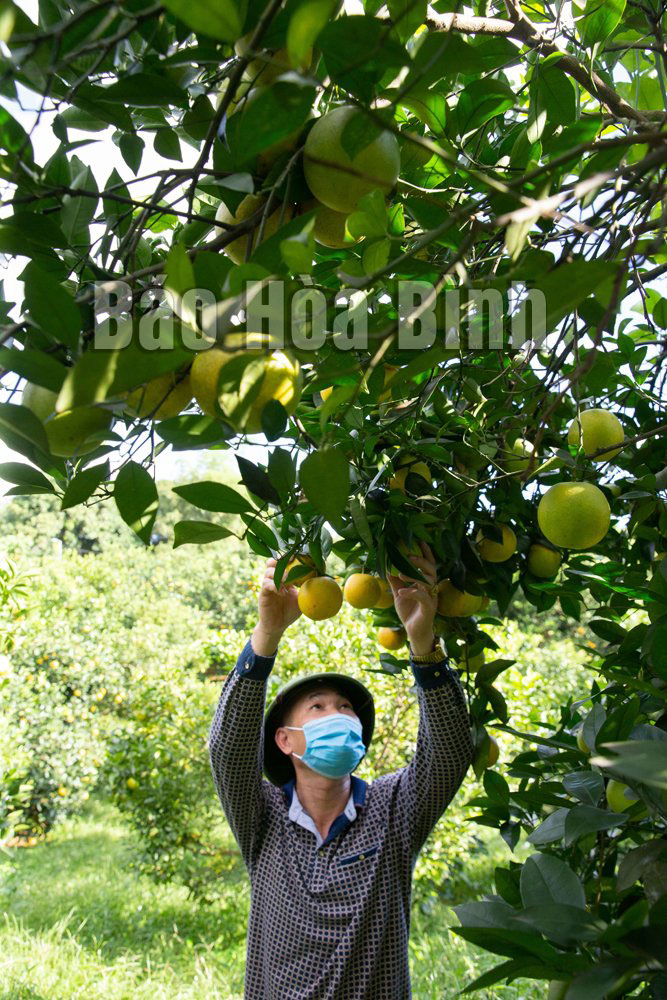 (HBO) - For a long time, Cao Phong orange has been known as a specialty of Hoa Binh province thanks to its superior quality compared to many similar products in the market. In particular, this kind of orange is one of the five agricultural products of the province that are included in Vietnam's Top Gift Specialties and Products in the 2021 – 2022 period by the Vietnam Record Organisation.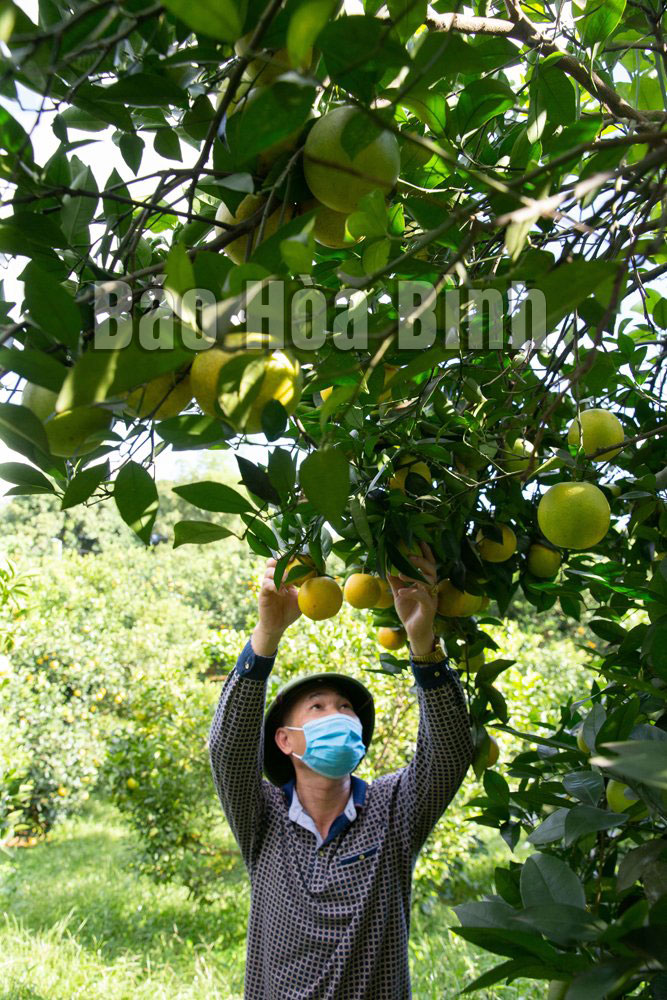 Residents in Cao Phong district invest in orange cultivation in accordance with safety standards.
Agriculturists said that the specific geographical conditions and the cultivation skills of local people have helped increase the quality of Cao Phong orange. The sloping topography of Cao Phong orange area makes water well drained, which is suitable for tree growth. In addition, the temperature in the district is always about 10 degrees Celcius lower than the lowland. In particular, low temperatures during the fruiting period from late March to early April facilitate the conversion of starch into sugar. Therefore, Cao Phong orange has a sweeter and less sour taste than others.
In addition to geographical factors, the quality of this kind of orange is also determined by the cultivation techniques of local people. In 2012, Cao Phong district conducted the development of geographical indications of "Cao Phong" for its orange products. On November 5, 2014, the National Office of Intellectual Property issued GI Registration Certificate No.00046 for orange product of Cao Phong district. It continued to be managed and developed after protection through the project on the management and development of geographical indications for Cao Phong orange of Hoa Binh province. The district has also taken many measures to link production in accordance with safe production standards, with advanced science and technology application to take proper care of the fruit. Therefore, the quality of the fruit improves continuously.
In 2016, Cao Phong orange entered the Top 10 famous brands. This fruit is selected as a dessert serving passengers of Vietnam Airlines and is present in many major supermarket chains across the country.
In the 2022-2023 crop, Cao Phong district is currently growing orange on about 1,500 hectares, with an expected output of about 18,000 tonnes, of which the area of orange produced according to VietGAP standards is about 536.7 hectares. In order to improve the quality of this fruit, the district People's Committee is implementing a project to replant citrus in Cao Phong district, for 2021 - 2025, together with other specific solutions./.