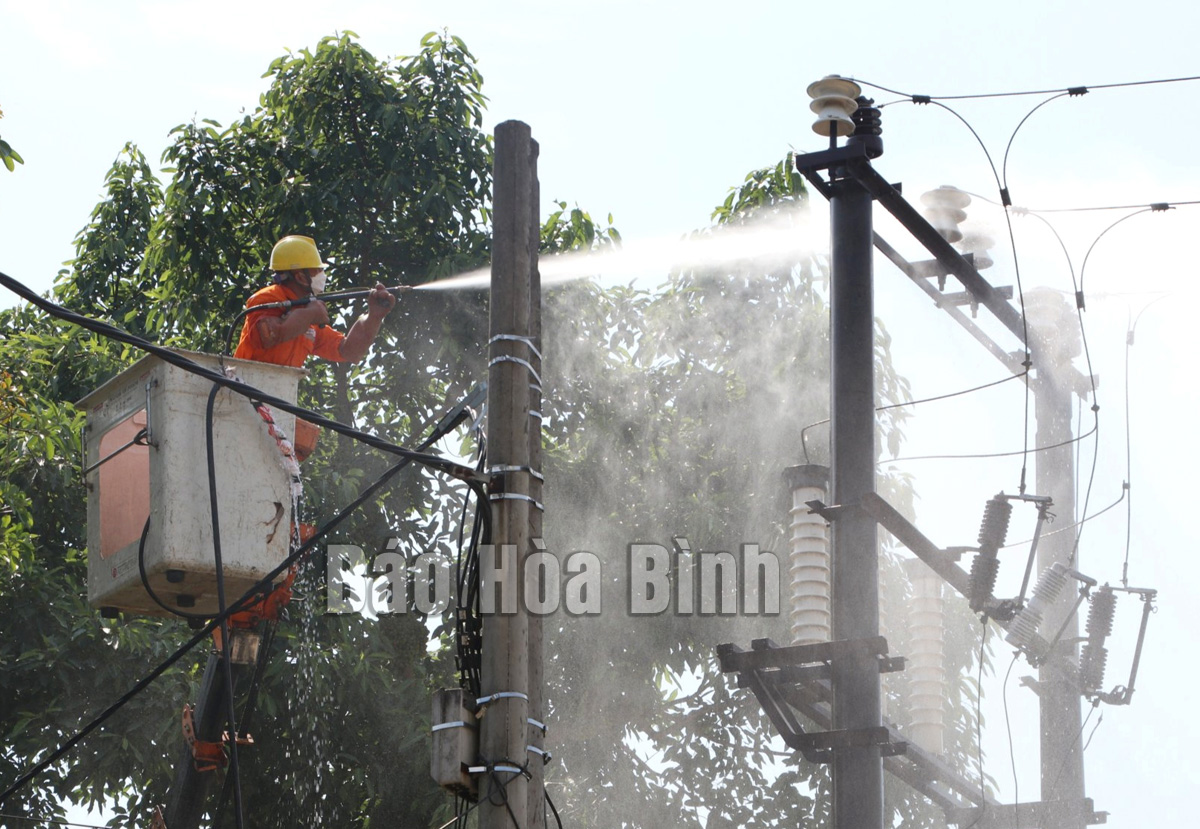 (HBO) – The Hoa Binh Power Company (PC Hoa Binh) under the Electricity of Vietnam has for years been striving to improve its supply quality through the application of a series of measures to lower power outage duration and meet customers' demand.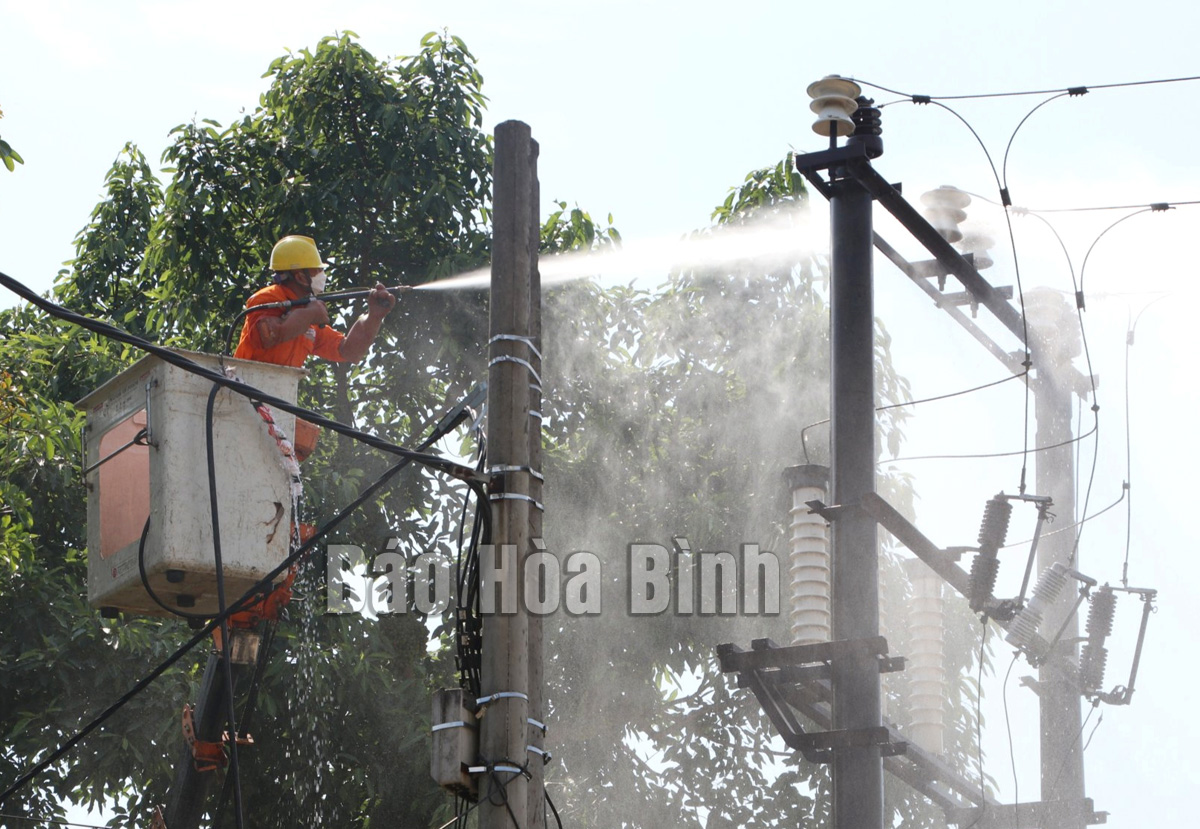 PC Hoa Binh steps up application of line insulator washing, an important measure to improve the reliability of power supply.
Nguyen The Hung, vice director of the company, said it has taken many measures to improve its supply reliability.
They include completing a safe and flexible grid structure, developing a year-long plan for cutting off electricity, building a reasonable operating method, and reducing the duration of power outage for maintenance; and applying line insulator washing.
In addition, the company has also employed heat cameras and drones; boosted human resources training; and launched communications activities to raise public awareness on power safety.
As a result, PC Hoa Binh's System Average Interruption Duration Index (SAIDI) was lowered from 2,762.9 in 2020 to 1,634.5 in 2021, and its System Average Interruption Frequency Index (SAIFI), from 26.3 to 16.14 in the period.
Hung also pointed to a number of shortcomings found in the company's operations. As Hoa Binh is a mountainous province, the power grid in some local areas runs on difficult terrain with unfavourable traffic. When an incident occurs there, it might take a long time to check and handle. Meanwhile, many electricity technologies applied in Hoa Binh have been outdated, while the local level of automation remains low.
The vice director said his company plans to build an action plan and a mechanism for grid operation for 2023 t