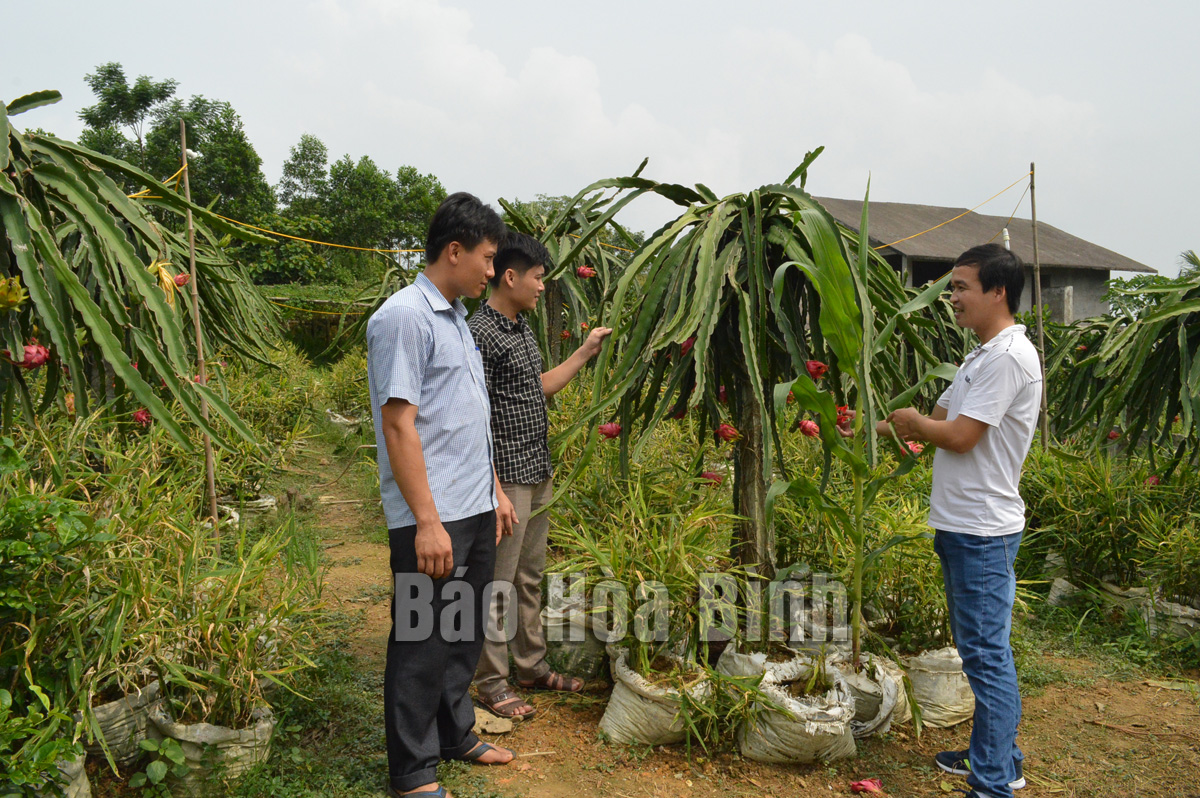 (HBO) – Hoa Binh province's locomotive zone includes Hoa Binh city, Luong Son district and the north of Lac Thuy district. Aware that they will enjoy dynamic development, helping improve locals' material and spiritual lives, and stimulate economic growth in adjacent areas, the agriculture sector has paid attention to improving products' added value, economic efficiency and competitiveness to ensure production sustainability.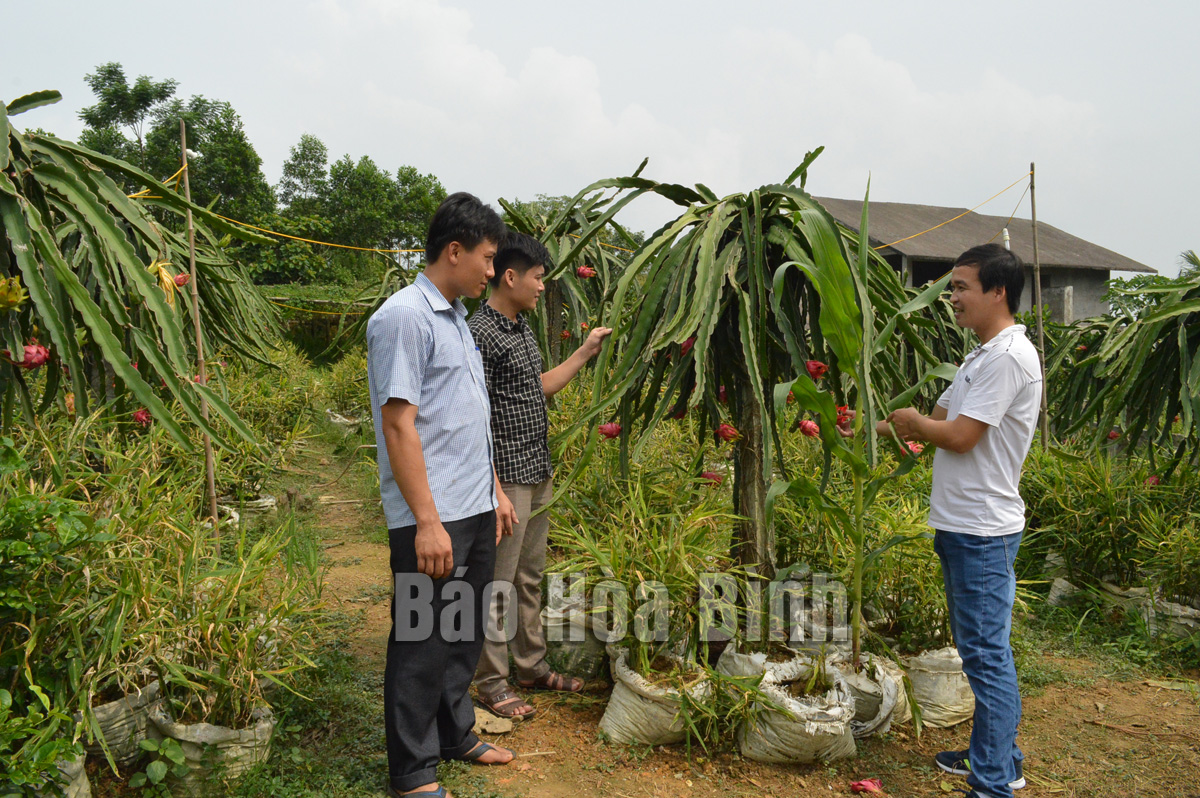 Photo: Residents in Cu Yen commune of Luong Son district have reaped good profits thanks to dragon fruit farming development.
In localities in the locomotive zone, irrigation works have supplied water to 11,171 ha of rice fields since the beginning of this year, up 1,312 ha from 2017. The zone is now home to 325 irrigation works and systems, up 49 works from 2017.
The localities have also formed and developed safe, indigenous vegetable farming areas, promoted safe farming under VietGAP and food safety standards to meet market demand. There are 30 production facilities on a total 410.52 ha meeting food safety, VietGAP and organic standards.
The province has issued seven farming zone codes, including four banana and dragon fruit cultivation zones for export to China and three pomelo farming areas to export to Europe, and five codes for packaging facilities for export. So far, the locomotive zone have shipped over 700 tonnes of banana to China, and more than 50 tonnes of white and purple sugar canes to Europe.
Along with production development, further attention has also been paid to raising awareness of environment protection in farming. As many as 12 training courses have been held to disseminate legal regulations to 4,000 people on the collection, transport and treating containers of plant protection chemicals after use.
Additionally, vocational training and technological transfer courses are held annually with more than 1,410 farmers taking part, through which they gain new knowledge to meet socio-economic development requirements in the new period and provide quality products for markets. So far, 37 products in the One Commune, One Product (OCOP) programme in the zone have met three-star and higher standards, or 37% of total OCOP products in the province with nine products rated as four-star, and 28 three-star./.