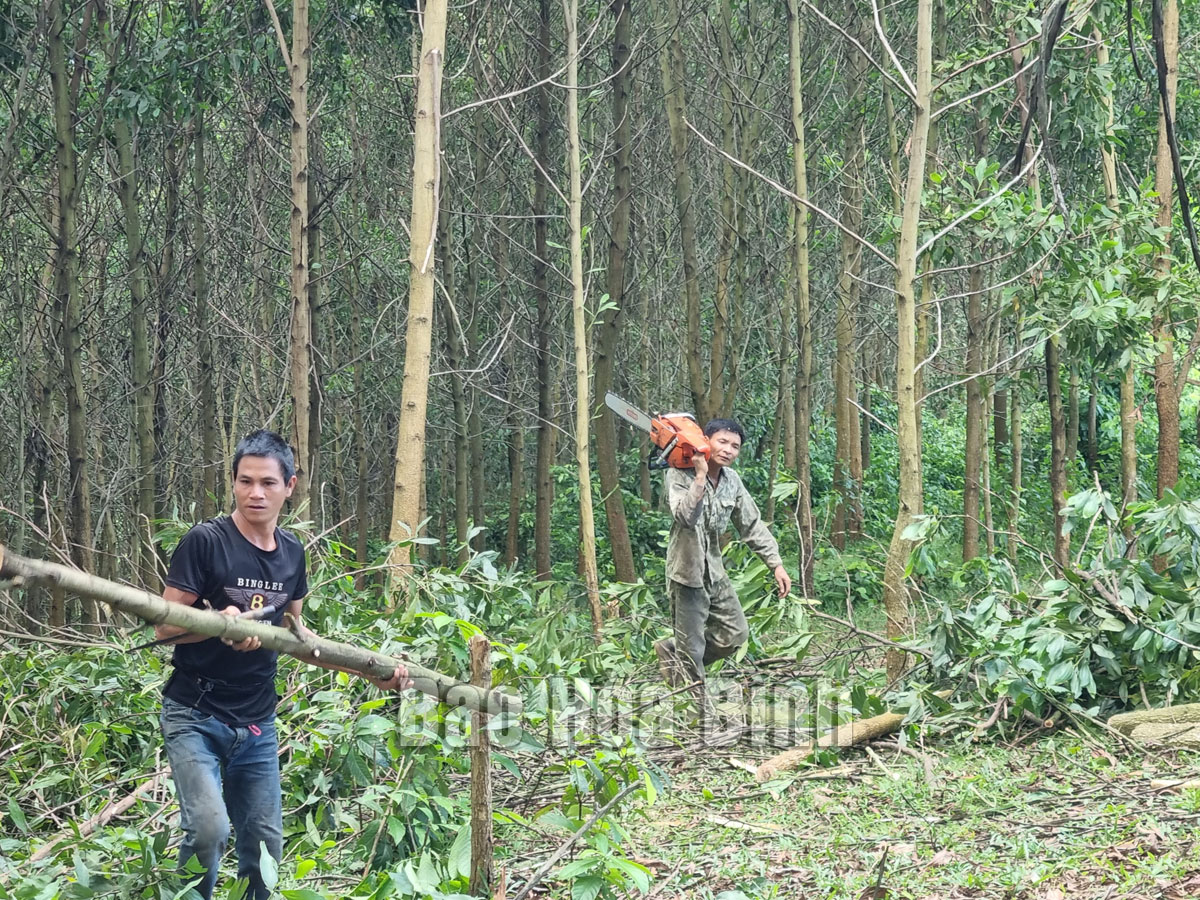 (HBO) – Hoa Binh province planted 799,990 scattered and fruit trees of all kinds and 5,845 ha of concentrated forests in the first nine months of 2022, meeting 102.2% of the yearly plan, according to the provincial Department of Agriculture and Rural Development.
During the period, localities exploited 5,384.88ha of concentrated planted forest to harvest 440,413.54 m3 of timber and 19.021 m3 of scattered wood. The amount of harvested fresh bamboo shoots and herbs, meanwhile, reached 2,942.3 and 574.29 tonnes, respectively.
The province's total earnings from forestry products was estimated to exceed 644.19 billion VND (26.98 million USD).
In addition to forest planting and harvest, the provincial forest protection force detected and handled 22 cases of violations of forestry regulations and confiscated 35.28 m3 of timber and 660 kg of grinding wood cutting boards. The force also contributed 314.25 million VND to the budget./.