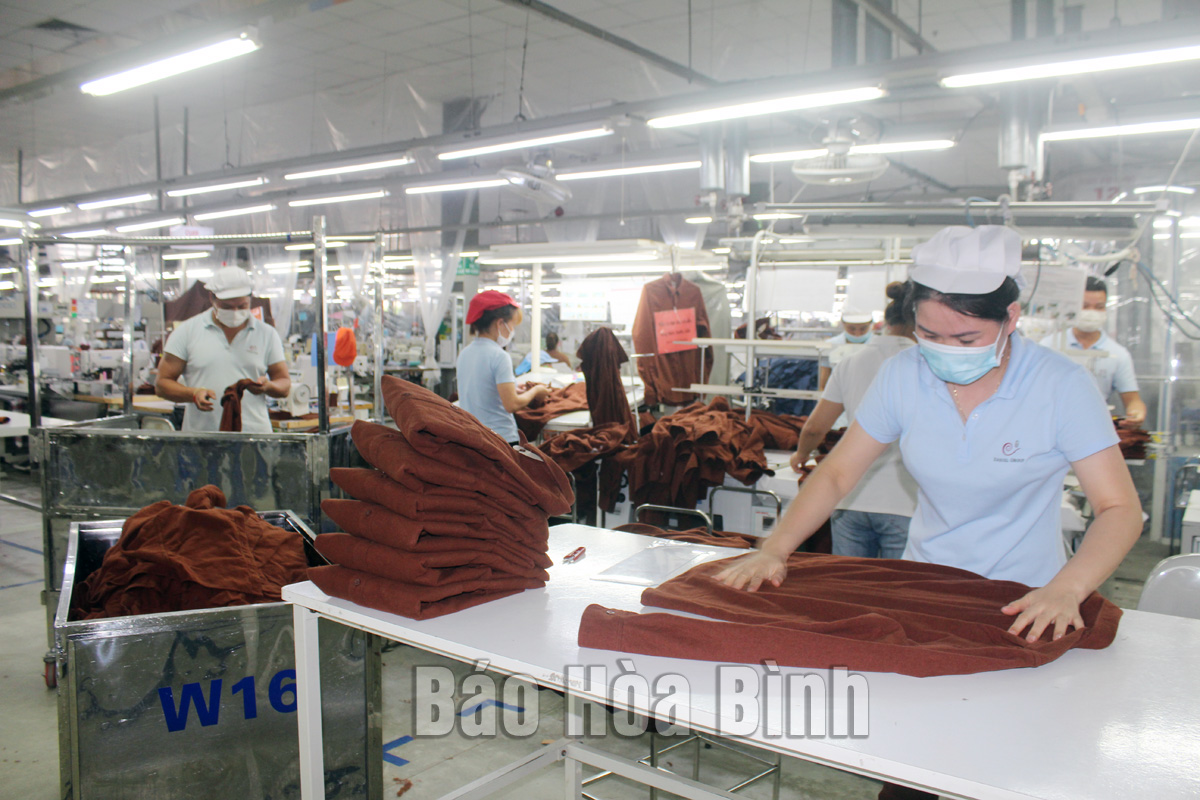 (HBO) – In 2022, Hoa Binh aims for economic growth of 9%, State budget collection of over 6.4 trillion VND (267.61 million USD), and total social investment of about 19.7 trillion VND, which is completely feasible as the province recorded growth of 10.32% in the first nine months of this year, according to Nguyen Van Thang, Director of the provincial Department of Planning and Investment.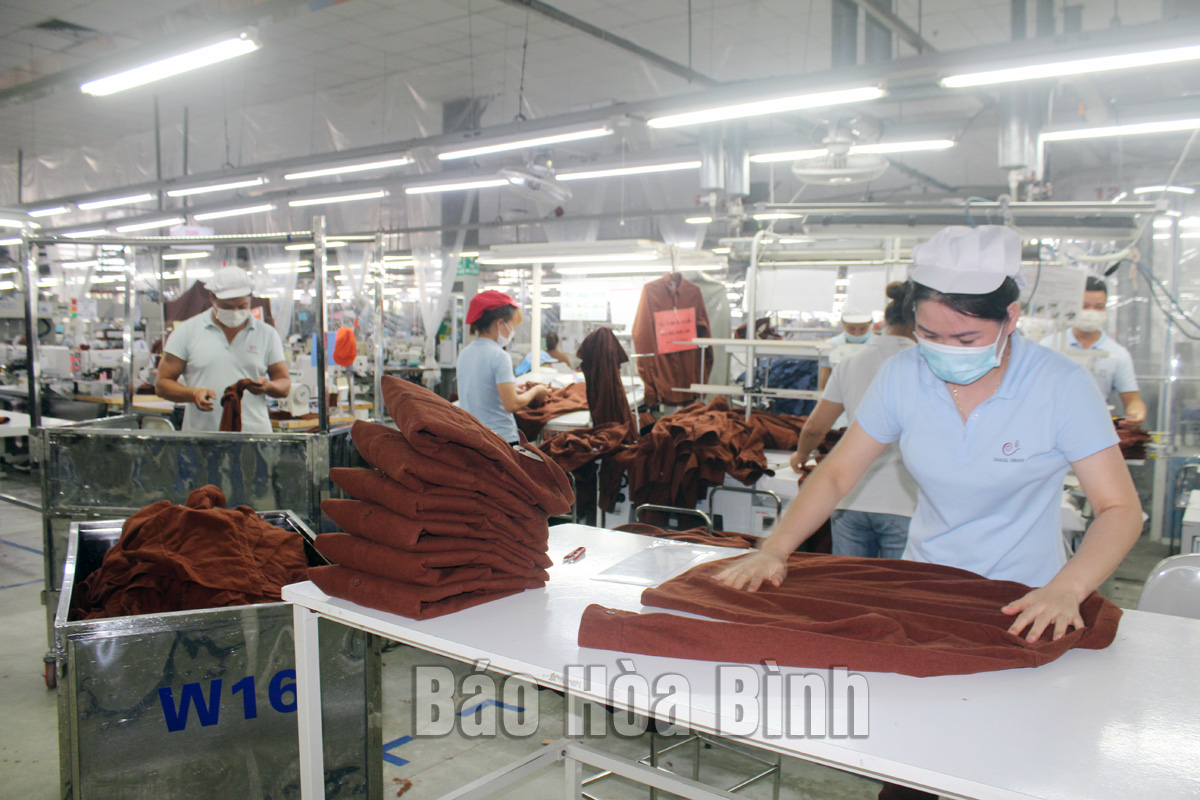 Showing strong post-pandemic recovery, Esquel Vietnam garment company in Hoa Binh's Luong Son industrial park has made great contributions to the province's export value.
Speaking at a meeting of the provincial People's Committee to evaluate the implementation of socio-economic tasks in the first nine months of thus year and define tasks for the rest of the year, Thang said that due to impacts of the COVID-19 pandemic and conflicts in the world, the realisation of tasks for this year is tough.
However, the province has identified drastic measures with various directions and solutions to complete all targets of particular sectors and areas, while working to remove difficulties and obstacles in administrative procedures, capital, ground clearance and land to speed up business and production activities and attract more investment in the province.
As a result, in the first nine months of this year, Hoa Binh's gross domestic product (GDP) expanded 10.32%, with agro-forestry-fisheries sector growing 3.92%, industry-construction 15.66%. service 7.74%, and tax collection 4.37%.
Thang attributed the result to the strong recovery of the service sector, especially tourism. In the period, Hoa Binh welcomed 2.45 million visitors, a surge of 104% year on year, earning 2.28 trillion VND.
At the same time, strong growth at 25.7% was seen in industrial production, especially power production of the Hoa Binh Hydropower Plant, said Thang.
He said that in the first nine months of this year, the province saw the establishment of 380 new companies with combined capital totaling 10 trillion VND, up 14% year on year. It drew 45 investment projects the combined capital of which amounts to 31.46 trillion VND, 30 projects higher compared to the same time last year and a rise of 129.4% in value. So far, the province has lured 61 trillion VND, two-third of the target of 80 trillion VND set for the whole year, he added.
However, Thang also pointed to various shortcomings of the province, including the slow disbursement of public investment capital, stressing that Chairman of the provincial People's Committee Bui Van Khanh has directed agencies and investors to exert efforts to speed up the disbursement, and asked for departments and sectors' stronger performance and higher determination in the work, thus completing all the goals set for this year./.