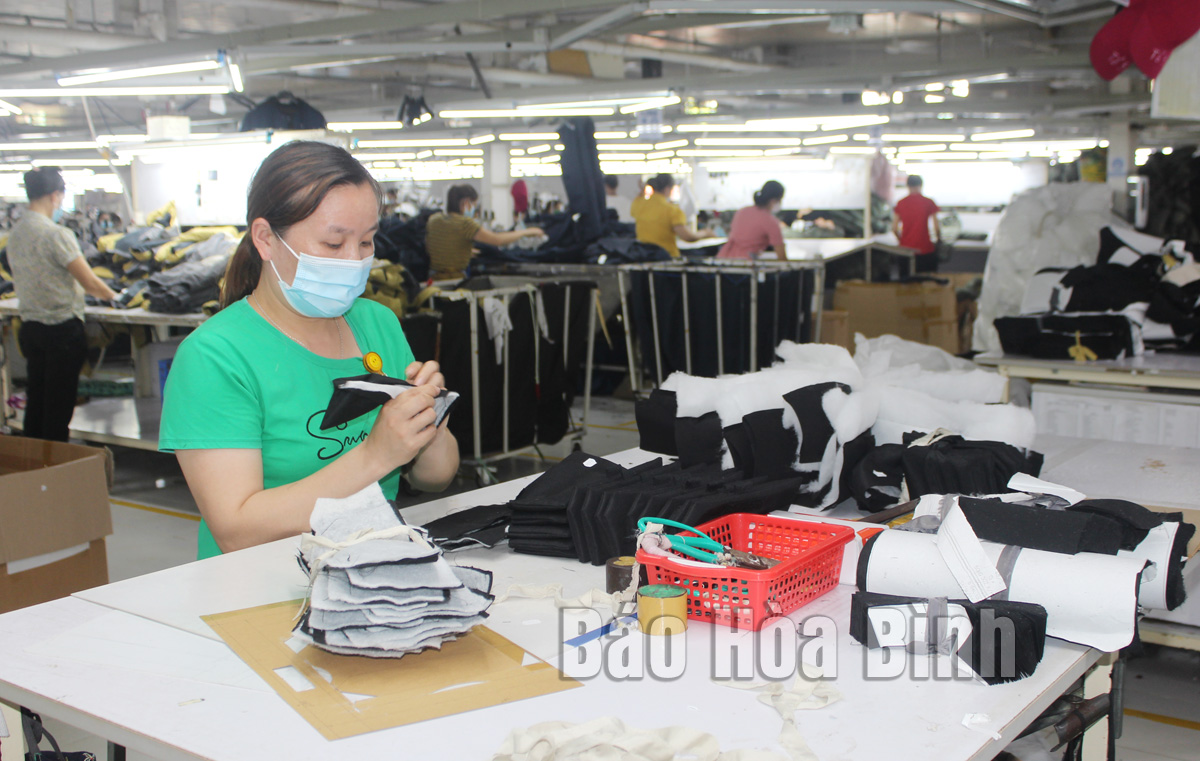 (HBO) – In the first nine months of this year, Hoa Binh approved the investment plans and granted licences to 45 domestically-invested projects with combined capital of over 31.48 trillion VND (1.31 billion USD), representing a rise of 30 projects and 129.4% in value compared to the same period last year.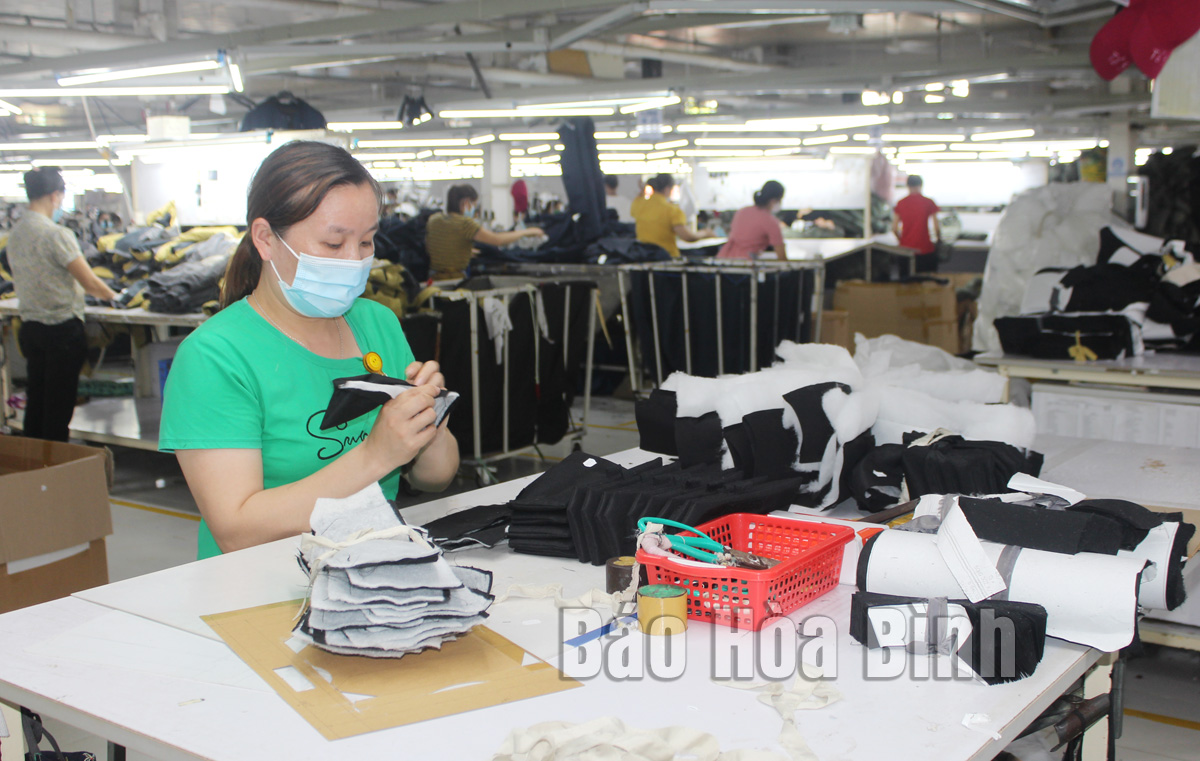 GGS Vietnam Co., Ltd in the Da River Left Bank Industrial Park in Hoa Binh city has created stable jobs for hundreds of local labourers.
In the period, the province issued the decisions to end the operation of three projects and halt another, while adjusting the investment plans of 12 projects.
To date, Hoa Binh is home to 705 operating projects, including 37 foreign-invested ones with total capital of about 600 million USD and 668 domestically-invested projects worth about 181.9 trillion VND. Local industrial parks are hosting 103 projects.
Businesses' revenue from production and business activities in the first nine months was estimated at 15.41 trillion VND, up 24% over the same period last year and equivalent to 78.7% of the yearly target. Investment projects created jobs for about 20,100 employees, up 2.7% year-on-year.