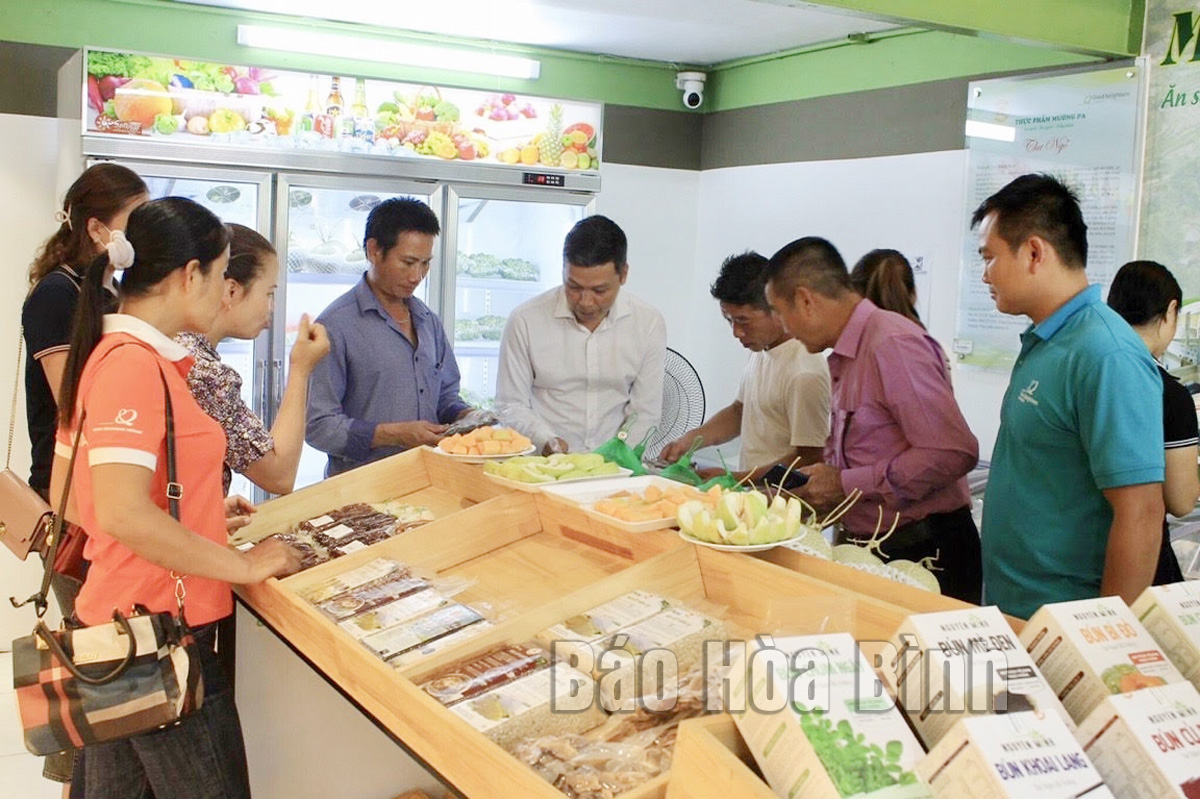 (HBO) – Chapters of all levels of the Hoa Binh farmers' association have been taking practical activities to promote safe practices in the production, processing, and distribution of agricultural products. Currently, hundreds of products supplied by the members are on sale at reasonable prices across the association's system of safe farm produce stores.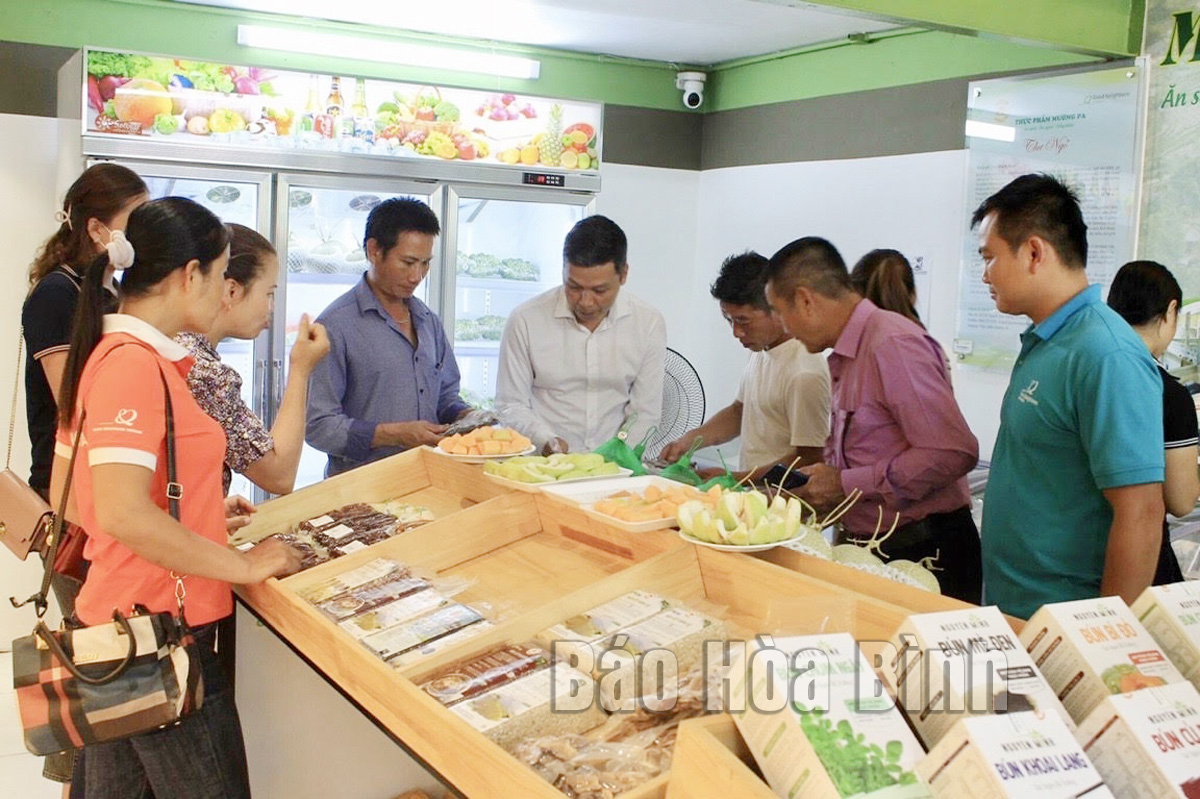 At the Muong Pa clean food store in Mai Chau township.
In 2020, Song Da, the first safe farm produce store of the association, was established in Hoa Binh city's Quynh Lan ward.
Nguyen Thu Trang from the city's Huu Nghi ward said the store has helped alleviate her anxiety for food safety whenever preparing meals for her family thanks to its products with traceable and trustworthy origins.
Currently, Hoa Binh province has five stores of this kind in Hoa Binh city and the districts of Kim Boi, Mai Chau, and Luong Son. These food-safety-certificated locations are frequently inspected by competent agencies, with its businesses involved trained on safe practices regarding production, trademark and geographical indication registration, packaging, and origin tracing.
In the first nine months of this year, via the system, more than 25 tonnes of oranges, veggies, fruits, and fishes, among others, were distributed.
Hoang Duc Bien, vice president of the association, said the system has brought about "double" benefits to both customers and producers as it serves as a bridge to bring safe farm produce to consumers.
He noted that this distribution channel has made a consideraable contribution to forming the mindset of using and consuming products of clear origin, high quality, which encourages producers to focus on quality improvement serving their better competitiveness and protection of public health.
To operate more safe food stores, the association has planned to increase its communications campaigns to spread legal knowledge on the matter; promote the operation of a farmer support centre; diversify products on sale; and boost sci-tech application for higher quality./.