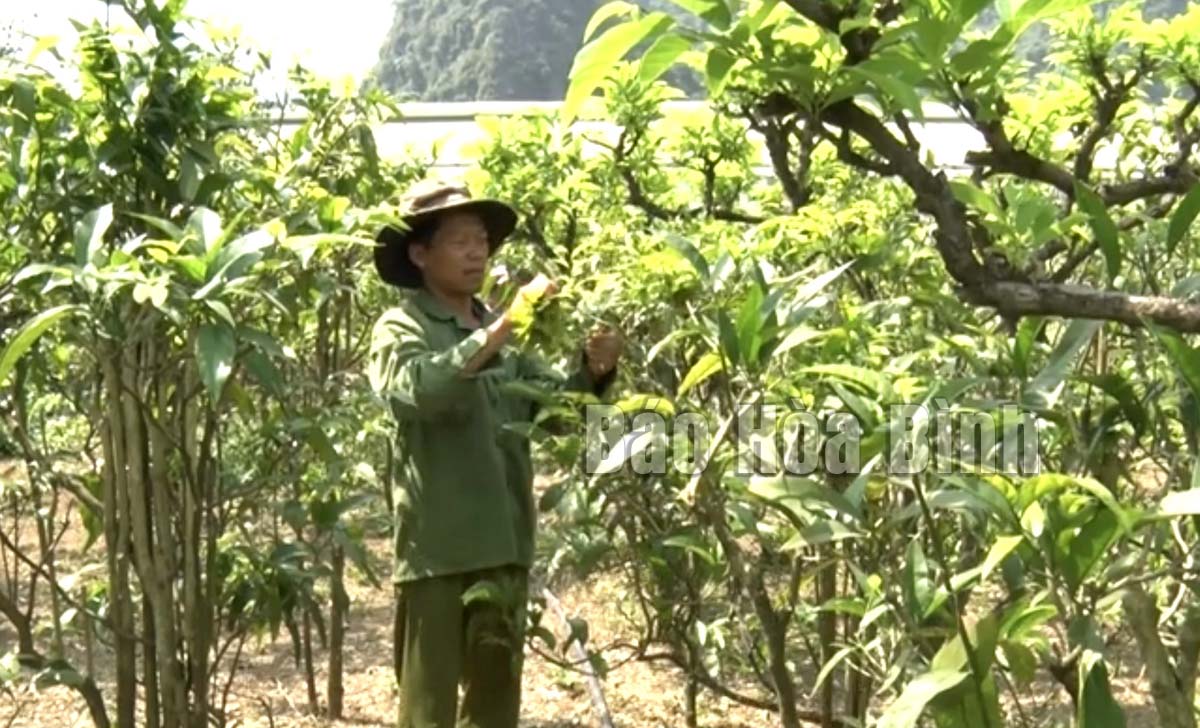 (HBO) - Implementing the "Farmers emulate in good production and business, unite to help each other get rich and reduce poverty sustainably" movement, the Farmers' Associations at all levels in Hoa Binh province have disseminated information to all communes, wards, and towns, and encouraged association members to participate in the movement. By the end of September, the whole province had over 65,570 households registered for the title of good production and business households.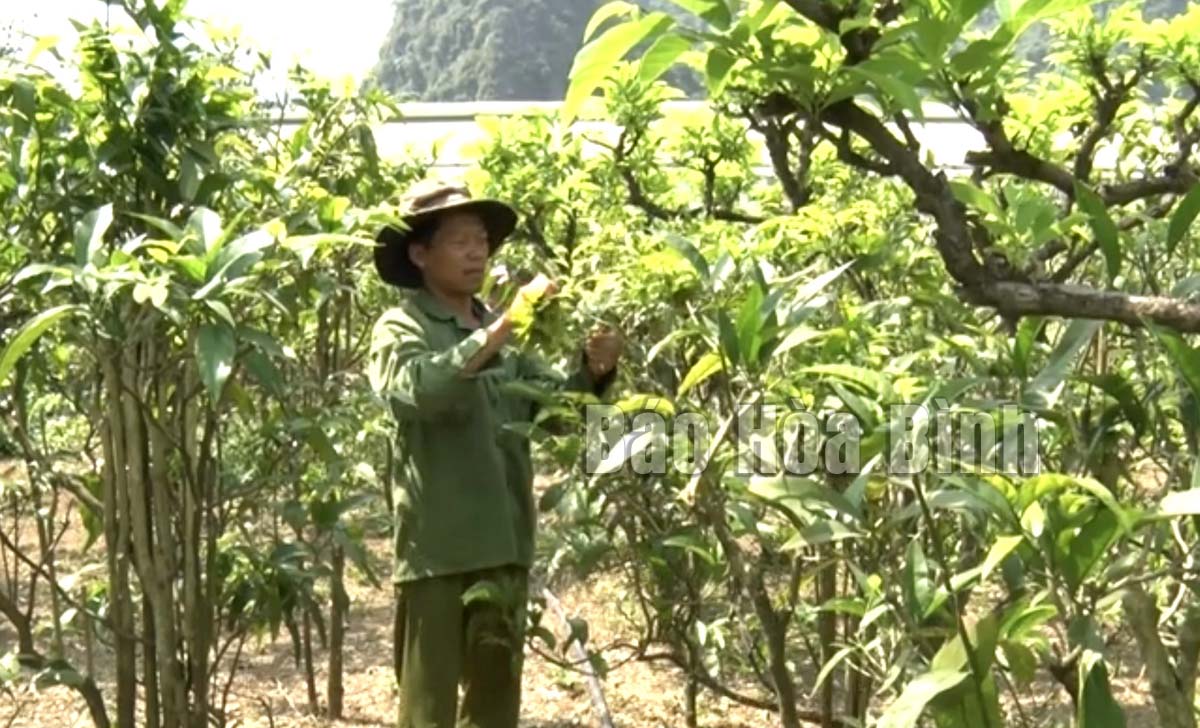 Farmers in Dong Tam commune (Lac Thuy district) improve their incomes by developing cultivation models.
In order to support members to well implement the movement, the associations at all levels have carried out many activities, coordinated in organising 159 training and science and technology transfer courses on livestock and poultry raising, cultivation, and disease prevention for buffaloes and cows for 8,351 members.
They provided consultancy and introduced jobs to 718 farmer members with an average monthly income of 5-7 million VND; supplied over 1,260 tonnes of fertilisers of all kinds, 135 tonnes of animal feed, 34.5 tonnes of corn and rice varieties; supported the sale of over 25 tonnes of agricultural products for farmers in districts and Hoa Binh city; and provided 25,000 traceability stamps for Hai Dang Cooperative (Lac Thuy district) and safe farm produce stores (Hoa Binh city).
In the first nine months of this year, the associations at all levels have disbursed the capital sourced from the farmer support fund for 31 projects; along with the entrusted capital with banks, thus meeting the borrowing needs of members. According to statistics of the provincial Farmers' Association, the farmer support fund has to date offered loans for 190 projects with 1,534 borrowers; and outstanding loans from banks have reached 3.46 trillion VND./.