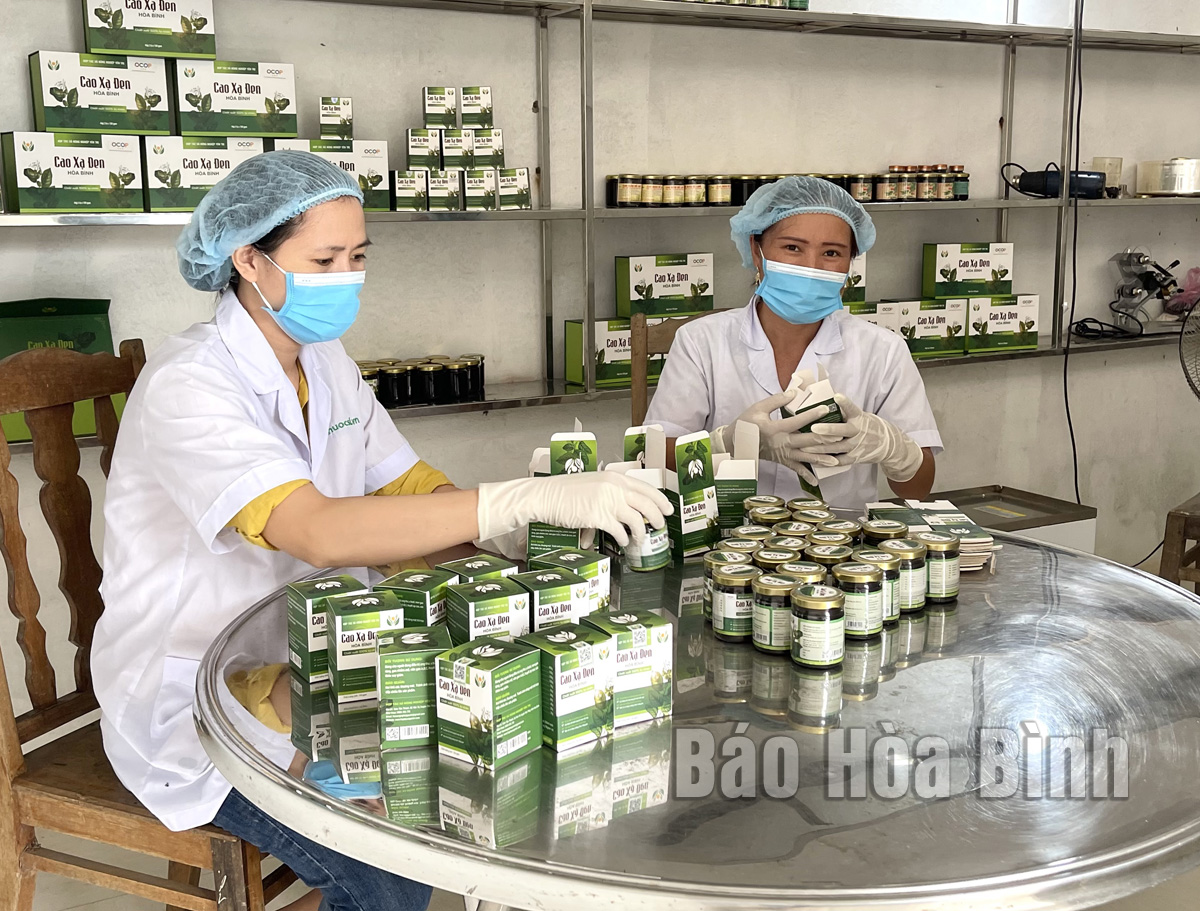 (HBO) – Xa den, a plant scientifically named Celastrus hindsii Benth, is used to treat a number of liver diseases and inflammation, detoxify the body, prevent cancer, and aid cancer treatment. The Yen Tri Agricultural Cooperative in Yen Thuy district has formed a business based on concentrates made from the herb, with their product recognised as a three-star OCOP (One Commune, One Product) goods at the provincial level.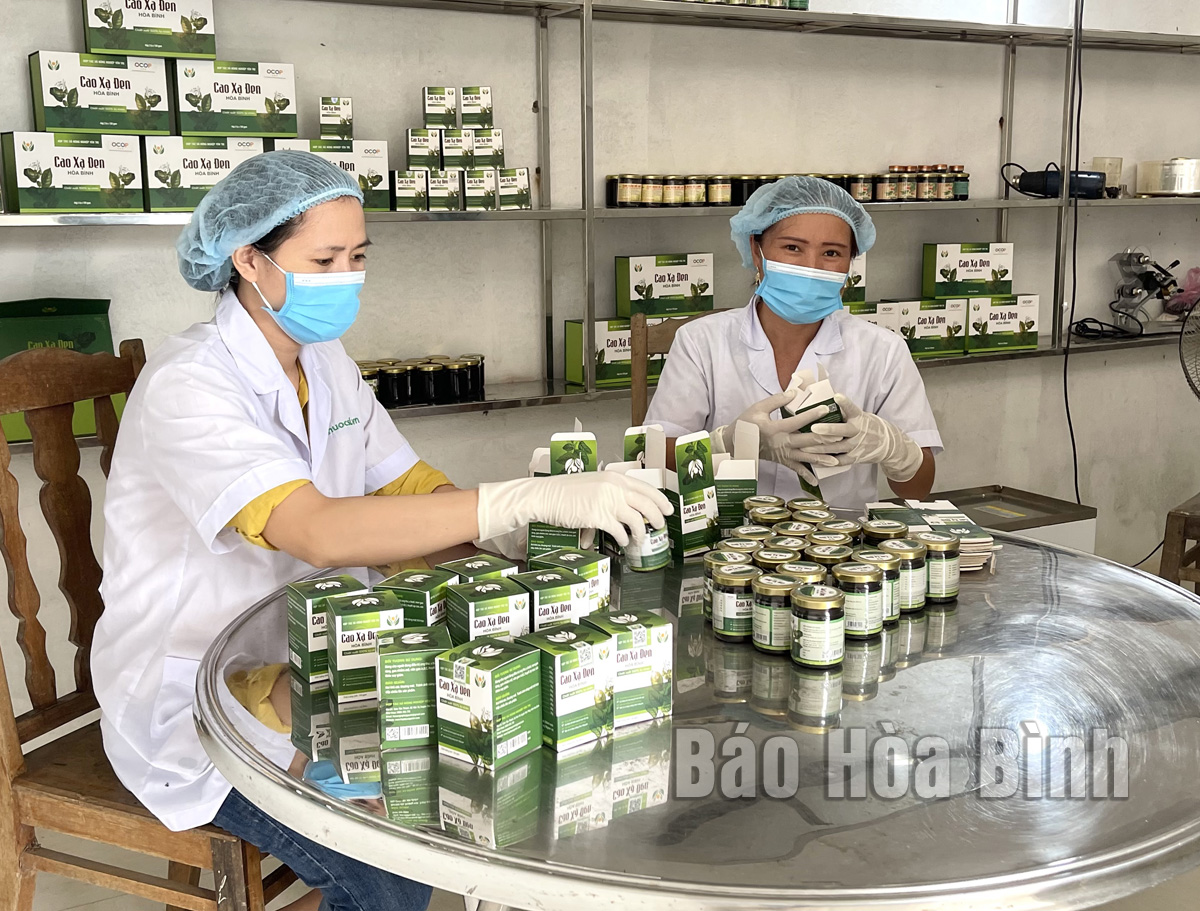 The cooperative's Xa den concentrate has been recognised as a three-star OCOP goods at provincial level.
In modern medicine, the concentrate is used to support the elimination of tumors and the treatment of hepatitis, among others. Aiming to offer consumers best products possible, the cooperative has been operating a standardised production process to ensure quality and food safety.
Each 100gr of the traditional medicine is equivalent to 1.5 kg of dried xa den. The black-coloured product with a typical aroma dissolves quickly in water and is very consumer friendly, with its container being compact.
The cooperative has also worked to encourage and help local households to cultivate the valuable herb. The Celastrus hindsii Benth product has thus far brought about a stable output, helping to improve the lives of farmers.
Bui Phi Nam, director of the Yen Tri cooperative, said the business targets sustainable growth and becoming a leading brand of Celastrus hindsii Benth concentrate in Vietnam. "We are committed to delivering best products and services to customers," he added.
Each of its 100gr box is sold for 250,000 VND. From the beginning of the year, the cooperative has sold over 1,000 boxes in Hoa Binh and many other localities nationwide, including Ho Chi Minh City, Binh Duong, Gia Lai, Binh Dinh, and Quang Ninh./.