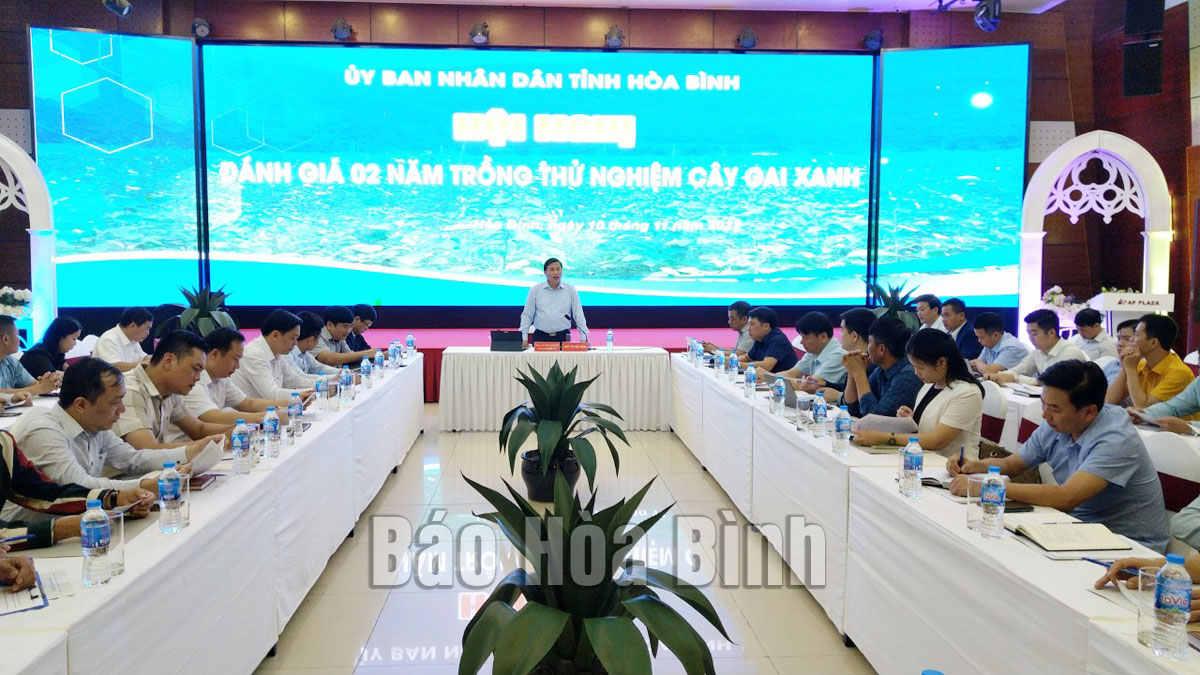 (HBO) – The Hoa Binh People's Committee on November 10 held a conference to review the outcomes of two-year pilot planting of Boehmeria nivea for fibre production, under the chair of its Vice Chairman Dinh Cong Su.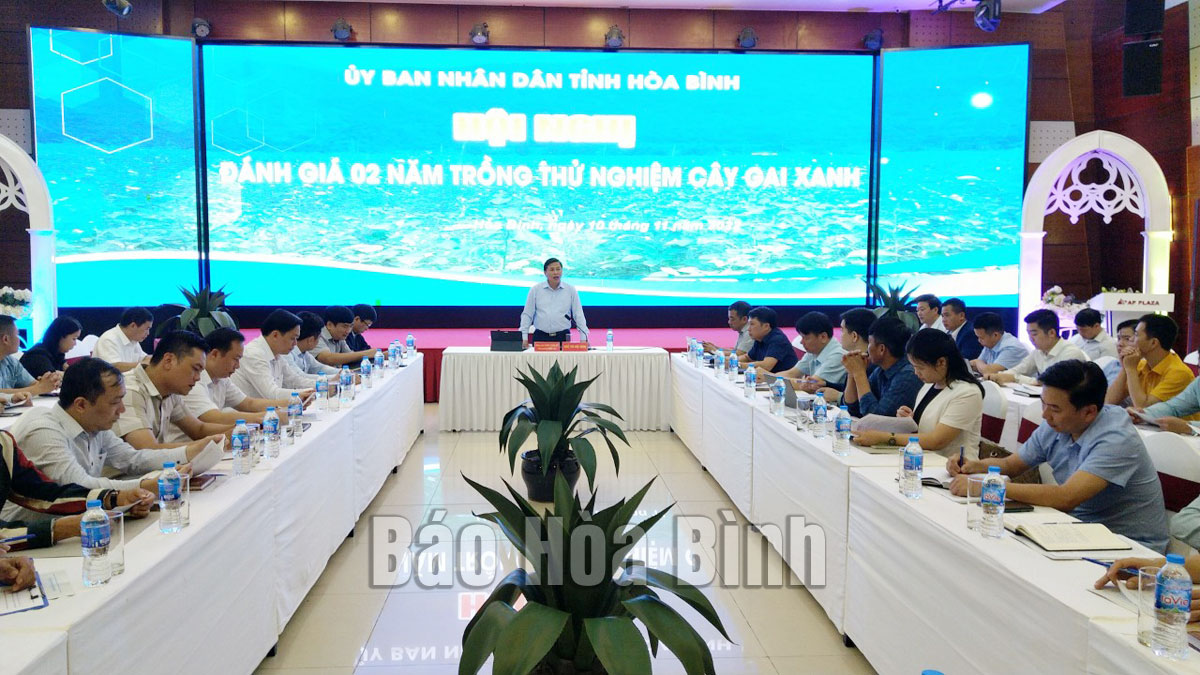 Dinh Cong Su, Vice Chairman of the provincial People's Committee, concludes the conference.
In early 2021, the Hoa Binh Department of Agriculture and Rural Development in collaboration with the An Phuoc Agriculture JSC tested a new Boehmeria nivea variety (variety AP2) in the province. By October 2022, the province's total area serving the cultivation of the plant reached 259.9ha mostly located in the Da Bac, Lac Son, Kim Boi, Mai Chau, Tan Lac districts and Hoa Binh City. There were 435 households participating in growing the Boehmeria nivea.
After nearly two years of trial planting, Boehmeria nivea grew and developed well and evenly in the localities. As of October 2022, over 45 tonnes of dried barks from the plant had been transported to the local factories. However, the initial investment cost was quite high, including the cost of seeds, fertilizer, care, and peeling machine worth over 40 million VND (1,616 USD) per ha.
Concluding the conference, Dinh Cong Su, Vice Chairman of the provincial People's Committee emphasized that after two years, the plant has survived in the province, with some households earning higher income.
He attributed the result to the coordination of local authorities, businesses and people.
To further such progress, the official recommended district- and city-level people's committees include the plant in their localities' plant structure and expand its plantations in suitable areas.
He tasked the provincial Department of Agriculture and Rural Development with monitoring the plant and directing its specialised unit conducting research on it for the building of a sustainable process for its growing techniques./.