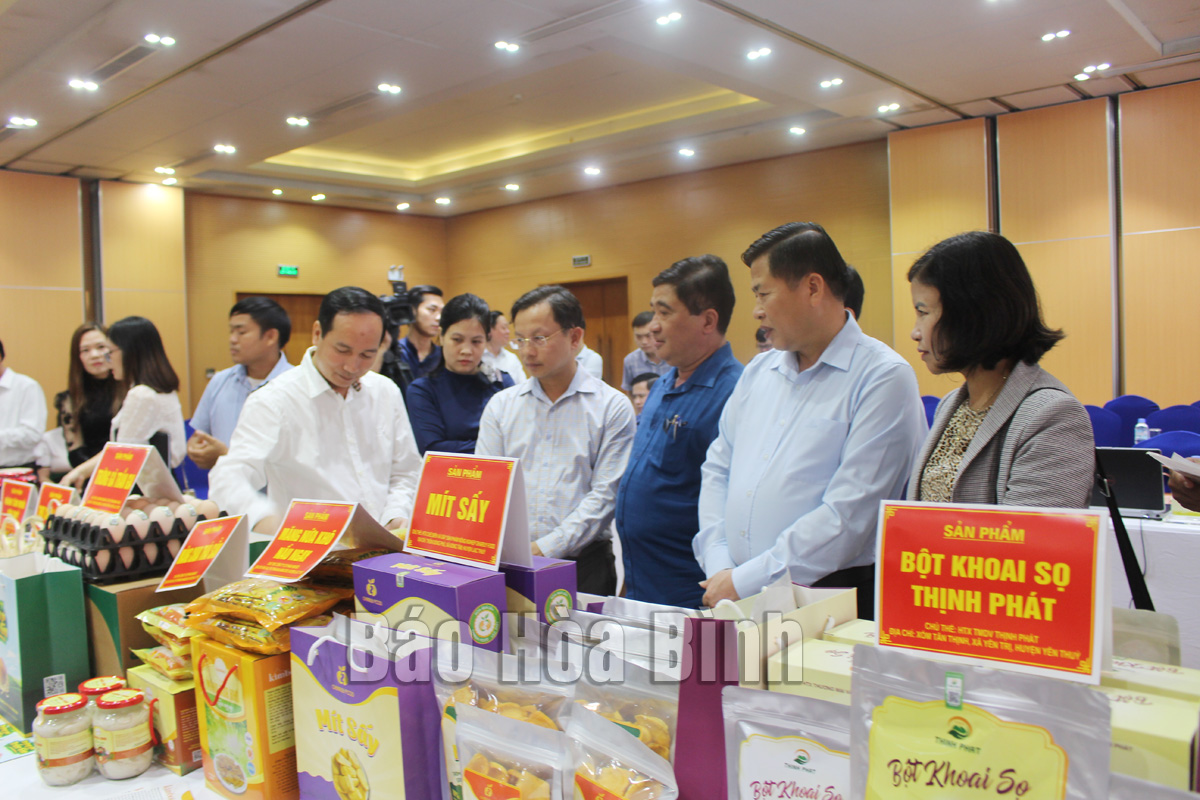 (HBO) – Hoa Binh province's product evaluation and classification council under the "Once Commune, One Product" (OCOP) programme for 2022-2025 has organised a conference on the evaluation and classification of OCOP products in 2022.
The conference, held on November 11, was presided over by Vice Chairman of the provincial People's Committee Dinh Cong Su.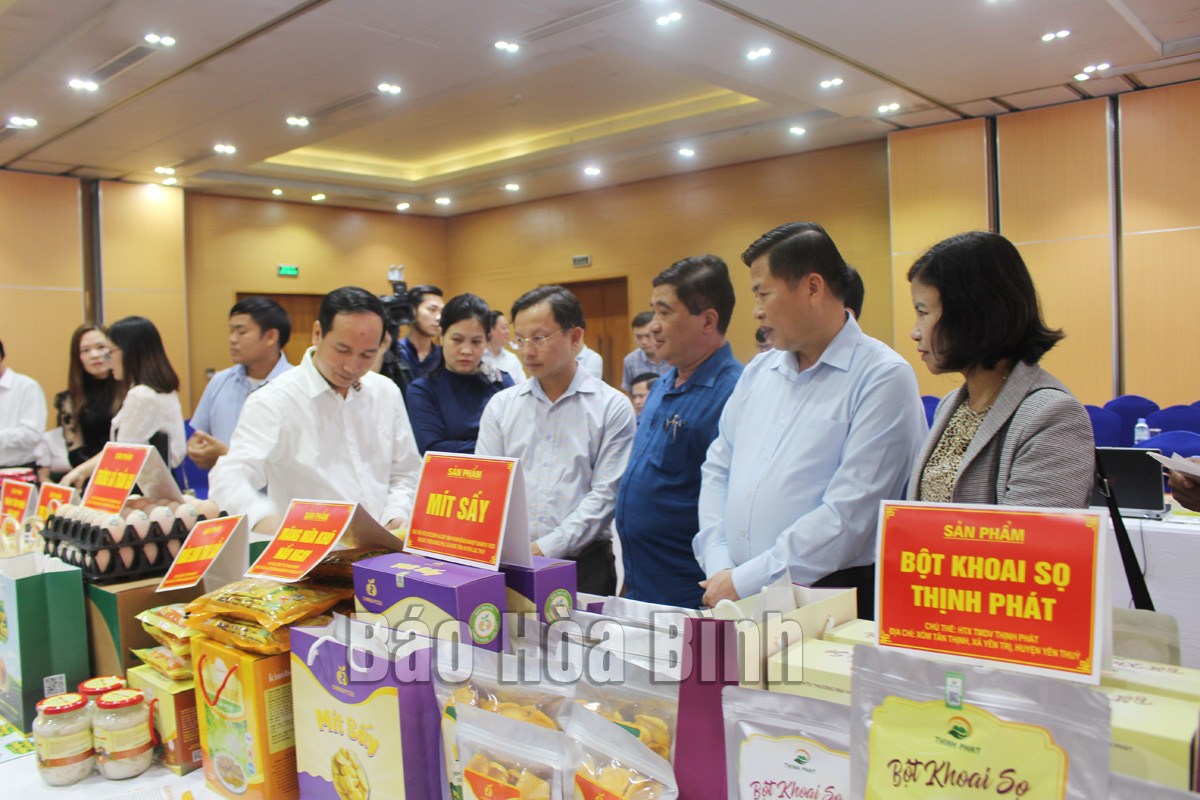 Photo: Vice Chairman of the provincial People's Committee Dinh Cong Su, who is also chairman of the council, council members and delegates take a look at products seeking the provincial OCOP status in 2022.
A total of 23 products have been registered for OCOP evaluation and classification this year, of which 21 are in the food sector, another in beverage and the other in herbal medicine.
They are typical local products, qualified for the evaluation, and well packaged, and their production would be scaled up.
The council members gave feedback on each product in terms of their brand names and packaging.
Accordingly, there are two products rated four stars (over 80 points), comprising instant dried bamboo shoots and pre-sliced sour bamboo shoots of Kim Boi joint Stock Company in Lac Thuy district, and 21 rated three stars (from 51 to 69 points).
In his remarks, Su asked the participating localities and production facilities to work harder to raise product quality and packaging, boost product consumption through e-commerce platforms, and step up connectivity to create more diverse products.
There should be national OCOP products (five stars) selected from local products like Cao Phong orange and Da fish and bamboo shoots products, he noted.
In the first quarter of 2023, Hoa Binh will organise an OCOP workshop seeking ways to remove obstacles to the implementation of the OCOP programme./.