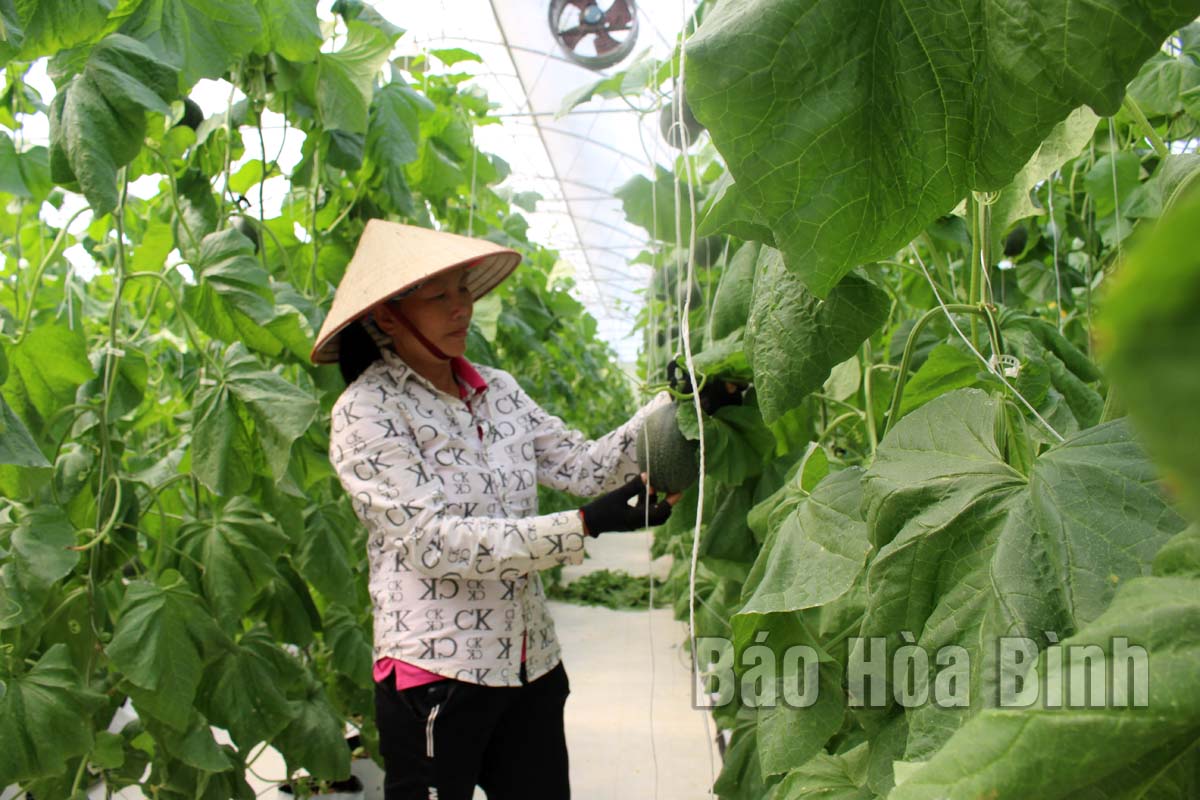 (HBO) – After five years of implementing the "One Commune-One Product" (OCOP) programme, Hoa Binh has discovered a number of shortcomings in the work, including the modest production scale and popularisation activities.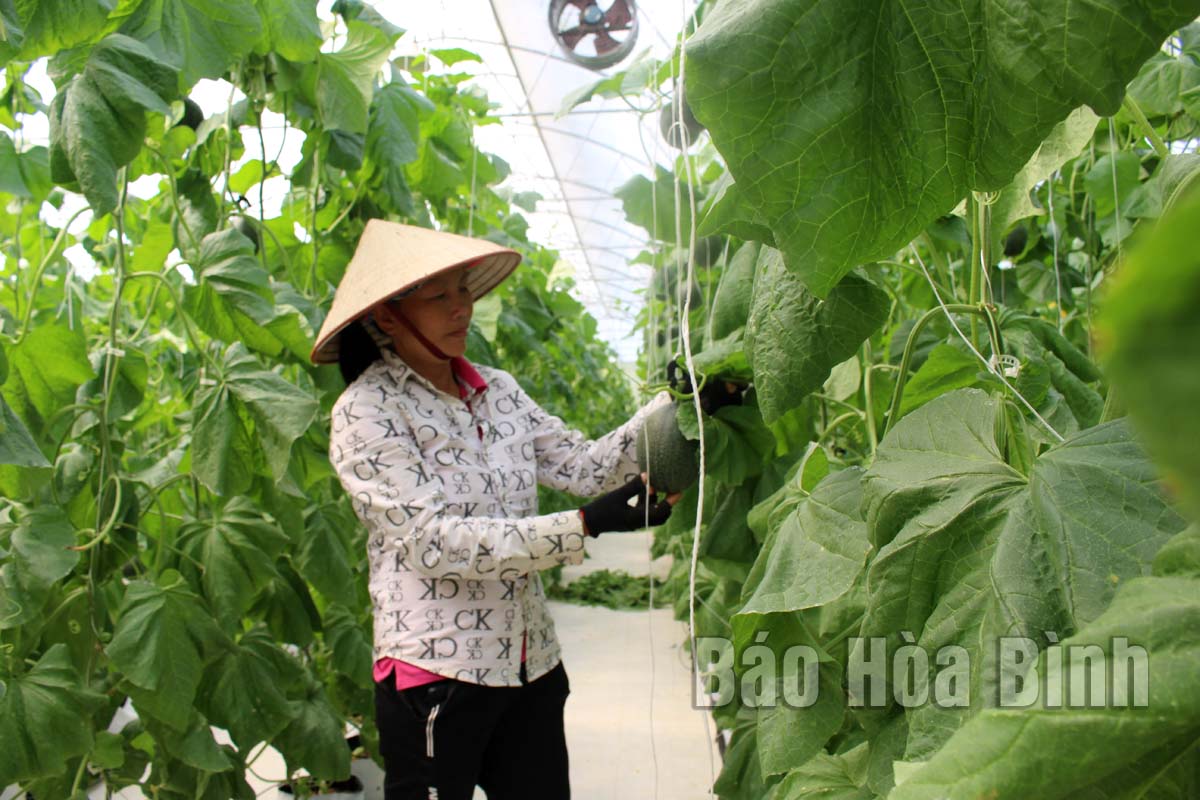 Green Ichiba melon, a three-star OCOP product by Truong Thinh High Technology Agriculture Investment JSC in Lac Thuy has met GlobalGAP standards.
In reality, the production of a number of OCOP recognised products has not been expanded, while the market demand is high.
According to the coordinating office for new-style rural area building of Hoa Binh, each year, the majority of products registered for OCOP programme have received low score due to small production scale and modest quality, and a lack of safe production standards such as VietGAP or organic. The reason behind the situation is low investment in production process, and farmers' poor understanding of the OCOP programme.
Hoang Van Tuan, deputy chief of the provincial coordinating office for new-style rural area building said that in order to promote OCOP products' trademark and head to export, it is necessary to mobilise the engagement of the whole political system and the community by popularising the programme and encouraging people to join the programme.
Meanwhile, it is necessary to increase trade promotion and conduct general intellectual property protection for the whole programme, while guiding producers of protected products to abide by relevant regulations, including those in origin.
Tuan said that along with ensuring good quality and prices of their products, the province should support farmers to sell their OCOP products in e-commerce platforms such as Sendo, Voso, Postmart.vn, Shopee and Lazada.
Tuan also advised the province to focus on developing OCOP products in association with promoting the locality's major farm produce such as citrus fruits and Da River's fish./.