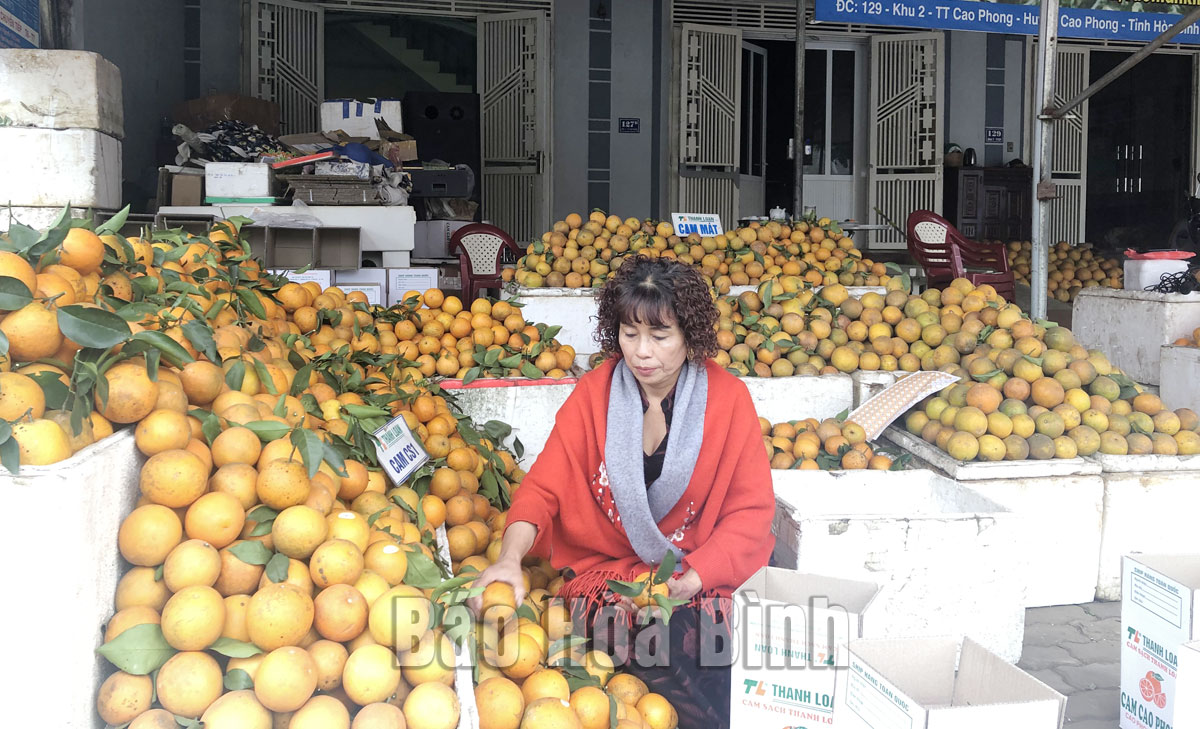 (HBO) – An agricultural fair and exhibition of products under the "One Commune, One Product" (OCOP) programme of the northern midland and mountainous region recently took place at the fair and exhibition centre of Hoa Binh province in Hoa Binh city. Localities, enterprises, cooperatives, and production and business households displayed their best products at the event.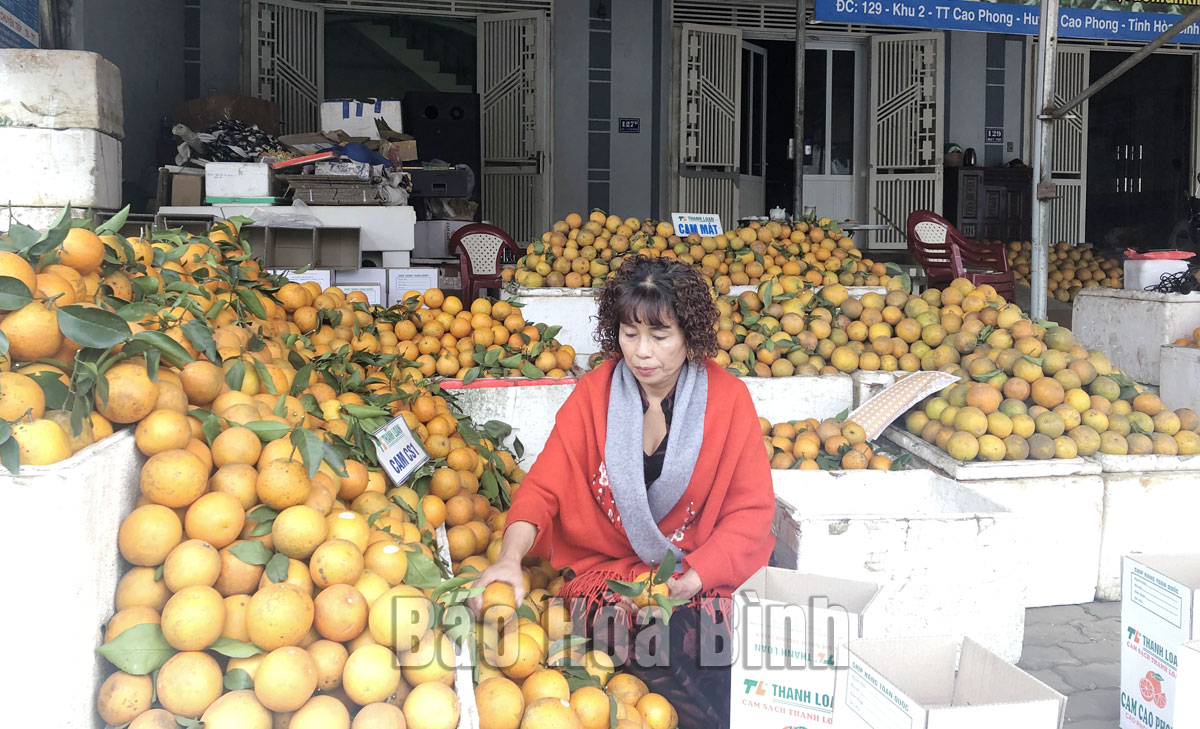 High-quality fruits of Cao Phong district's orange farming zone have been popularised at the 2022 agricultural fair and OCOP product exhibition of northern midland and mountainous region.
Citrus fruits, including orange, tangerine, and pomelo, were among the outstanding products on display. This time of the year coincides with the citrus fruit harvesting season in Hoa Binh province. The Cao Phong orange, Lac Thuy orange, Tan Lac red-flesh pomelo, or citrus fruits in the Muong Dong areas have gained a foothold in the market, becoming a milestone of the local agricultural sector. Statistics show that the province is currently home to more than 9,600ha of citrus trees, including over 7,400ha for commercial production.
Aside from citrus fruits, a large number of local OCOP products were also showcased at the fair, including viba banana, "ca gai leo" (Solanum trilobatum) tea sachets, Luong Son organic vegetables, Da Bac corn spirit, roasted sacha inchi, Phu Cuong Song Da banana, Chien Tho vermicelli, and Lac Thuy chicken.
The fair also featured processed food, plant seedlings, animal breeds, agricultural machinery, consumer goods, and delicacies of different localities.
Do Duc Truong, Director of the Hoa Binh provincial Agricultural Extension Centre, said the 2022 agricultural fair and OCOP product exhibition of the northern midland and mountainous region advertised farm produce and OCOP products of Hoa Binh and other provinces in the region.
It also looked to create chances for promoting investment in agricultural products and projects; connecting regional localities in agricultural and rural development; boosting partnerships among enterprises, farms, production and commercial establishments in agro-forestry-fishery product sale and processing; and attracting localities, production establishments, and economic organisations' attention to the development and advertisement of OCOP products, thereby helping implement the "Vietnamese people prioritise Vietnamese goods" programme and meeting local consumer demand, he added./.