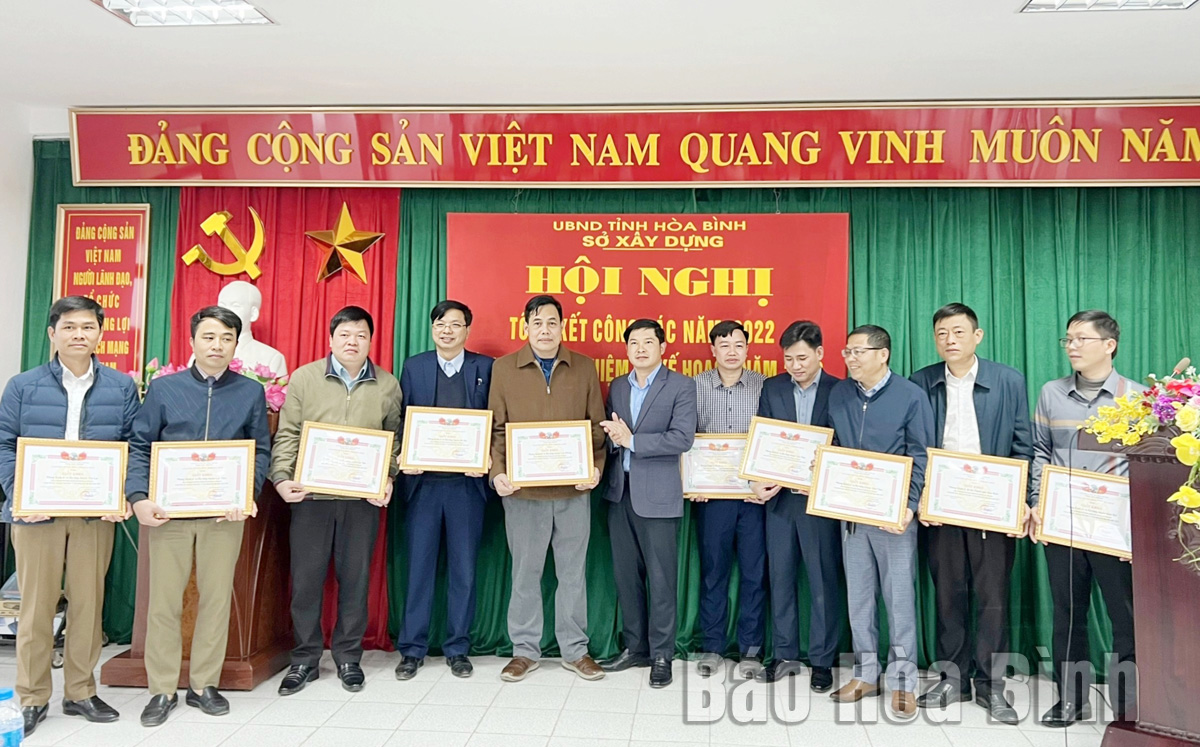 (HBO) – The Hoa Binh provincial Construction Department on December 26 organised a conference to review its performance in 2022 and roll out tasks for 2023.
Deputy Chairman of the Hoa Binh provincial People's Committee Nguyen Van Chuong attended the conference.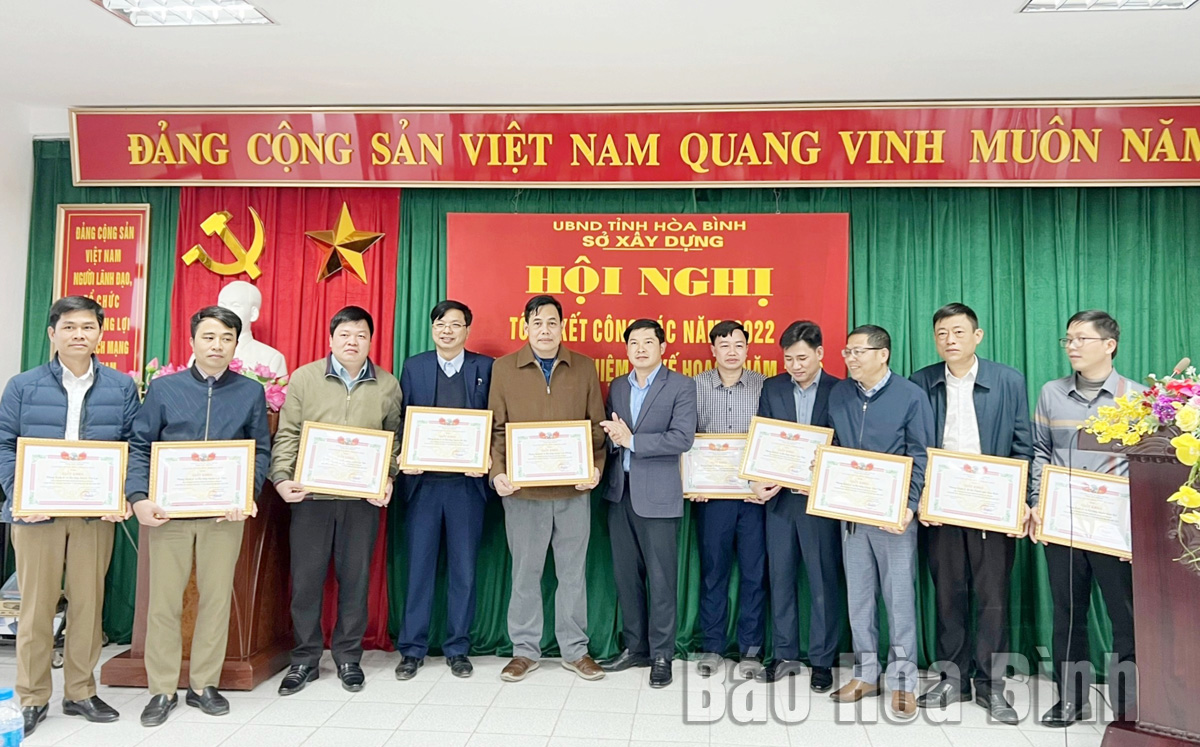 Collectives and individuals awarded certificates of merit for their outstanding performance in 2022.
In 2022, the department appraised the economic-technical report and construction designs, and constructed 105 works. It issued acceptance documents for 288 works and four decisions on sanctioning administrative violations relating to construction activities with a total fines of 180 million VND (7,600 USD).
The province's urbanisation rate in 2022 is estimated at 33.42%.
However, the rate of construction planning in the province is still low, and the consultation to develop a plan for building materials in the province still faces difficulties and obstacles.
Speaking at the conference, Nguyen Van Chuong, Vice Chairman of the provincial People's Committee, highly valued the construction department's performance in 2022.
He asked the sector to continue to coordinate with localities in construction inspections, management, and the real estate market.
They were also asked to develop architectural space and urban landscape in combination with the preservation of Hoa Binh's cultural identity.
On this occasion, the Construction Department awarded certificates of merit to 10 collectives and 10 individuals with outstanding performance in 2022./.