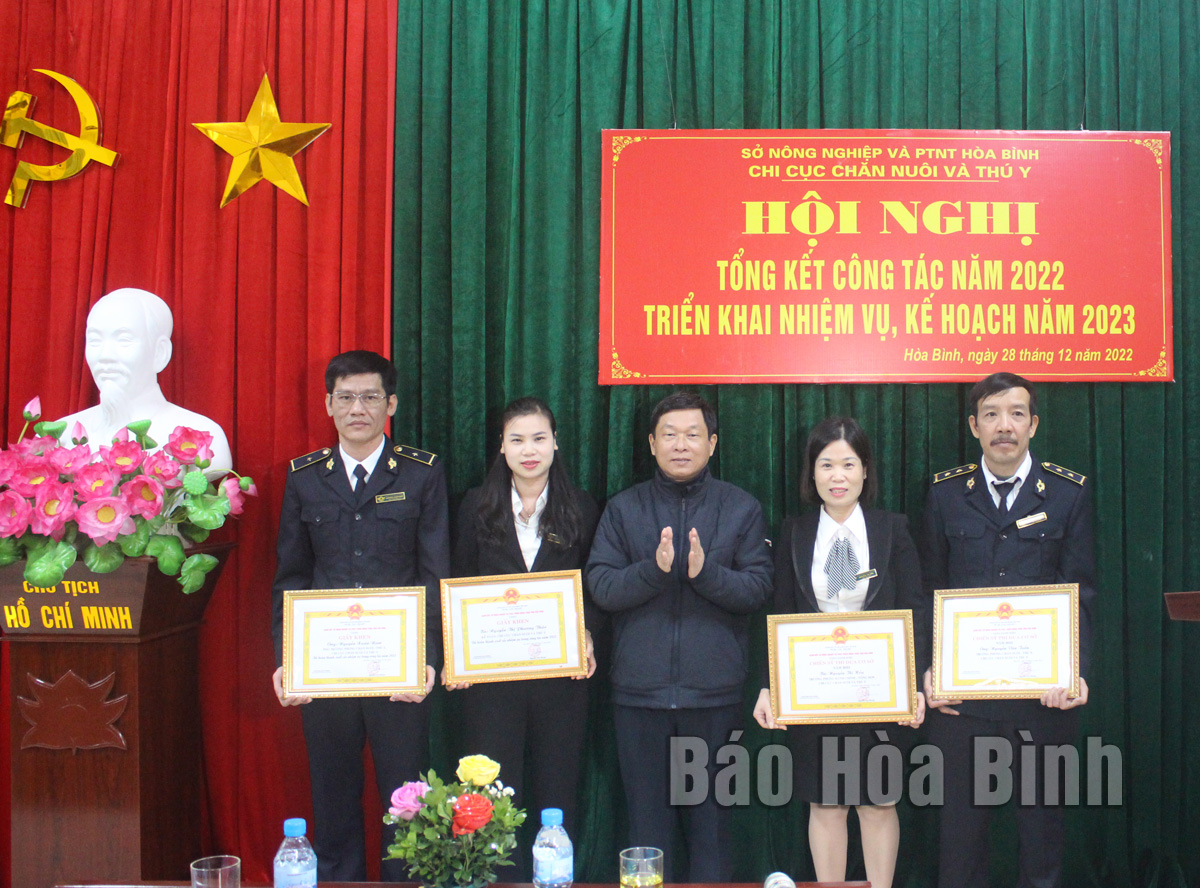 (HBO) - In the morning of December 28, the Sub-Department of Livestock Production and Veterinary organized a review of the work in 2022, implementing the tasks and plans for 2023.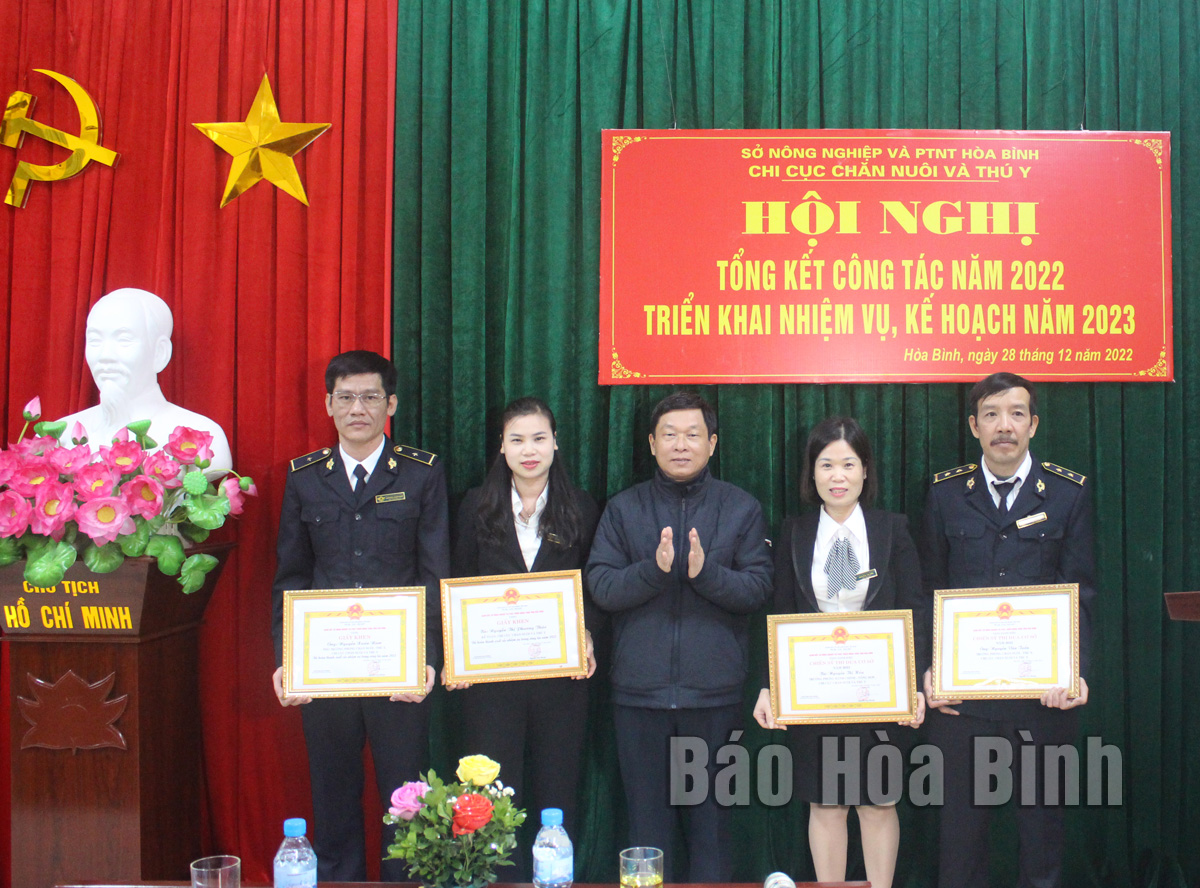 The leaders from the Department of Agriculture and Rural Development were commending the collectives and the individuals for excellently completing the tasks in 2022.
In 2022, livestock production in the province has been stably maintained. However, due to the slow decrease in the input prices and the output prices were fluctuating continuously in the direction of the rapid decline, therefore, it directly affected the small-scale farmers. The concentrated farm animal husbandry continued to stabilize and develop in the direction of linking production and consumption of products. The investment attraction, the chains of the livestock linkage continued to develop in both size and quantity and quality. The production value of the animal husbandry at the constant prices for the whole year was estimated at 3.87 trillion VND, increasing 6.24% compared to that of the same period. During the year, the animal epidemics was relatively stable, however, some dangerous diseases such as pasteurellosis in cattle, African swine fever sporadically appeared.
In 2023, the animal husbandry is trying so that the production value at the constant prices will reach 3.9 trillion VND. The total livestock herd is 9,695 million heads (the buffalo herd is 115 thousand, the cow herd is 90 thousand, the pig is 490 thousand, the poultry is 9,000 thousand). It is necessary to timely implement the plans for prevention and control of the disease for the terrestrial and aquatic animals; ensuring that the rate of at least 80% of the total herd and 100% are subject to vaccination; regularly organizing the additional injections for newly imported livestock to create the active immunity. The sterilization and disinfection campaigns is implemented, trying to ensure 4 times a year.
On this occasion, the Department of Agriculture and Rural Development, the Sub-Department of Livestock Production and Veterinary were commending the individuals and the collectives for successfully completing the tasks in 2022.