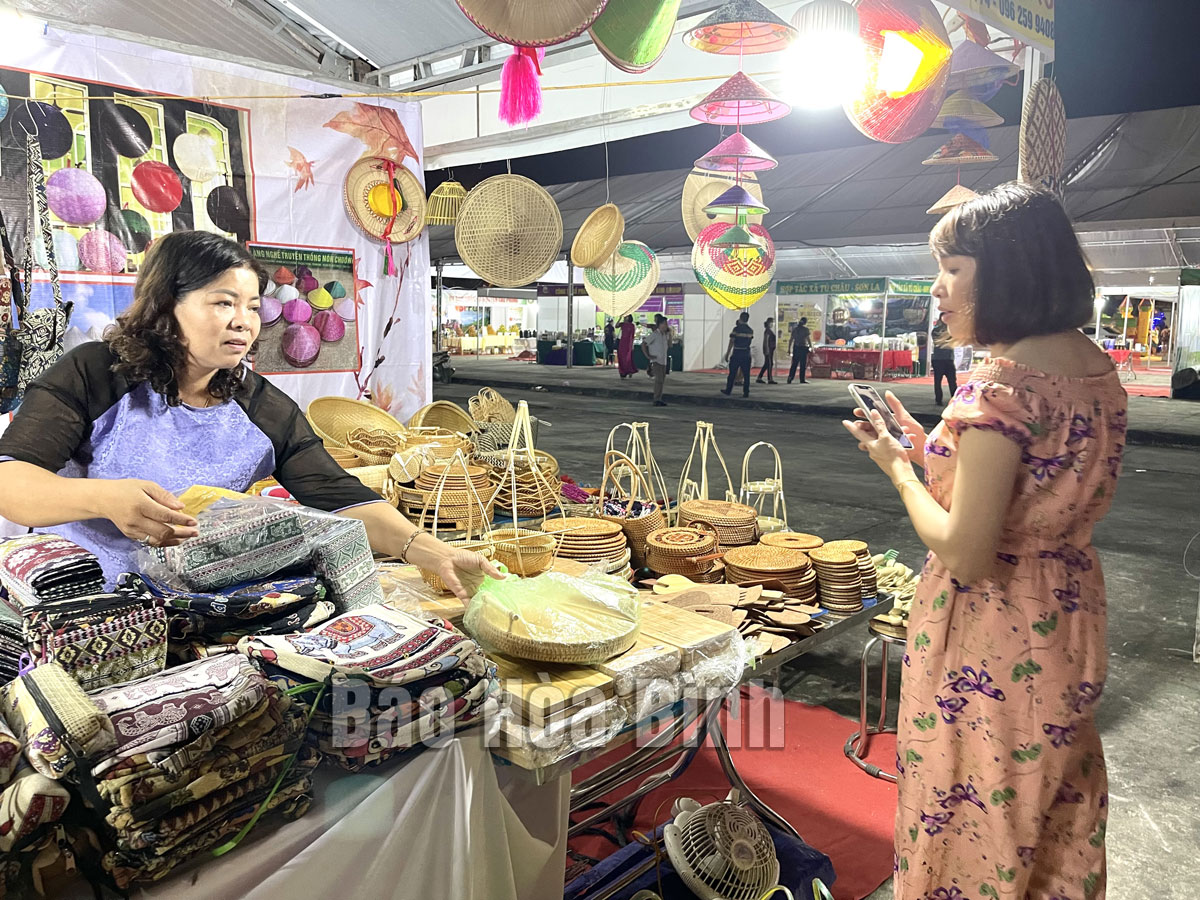 (HBO) – The People's Committee of Hoa Binh province held an agricultural and OCOP (one commune-one product) trade fair of the northern mountainous and midland region in November. The fair attracted the participation of many businesses and producers from 19 provinces and cities, with 232 booths. It offered a good chance for cooperatives and enterprises to connect and expand consumption markets for their products.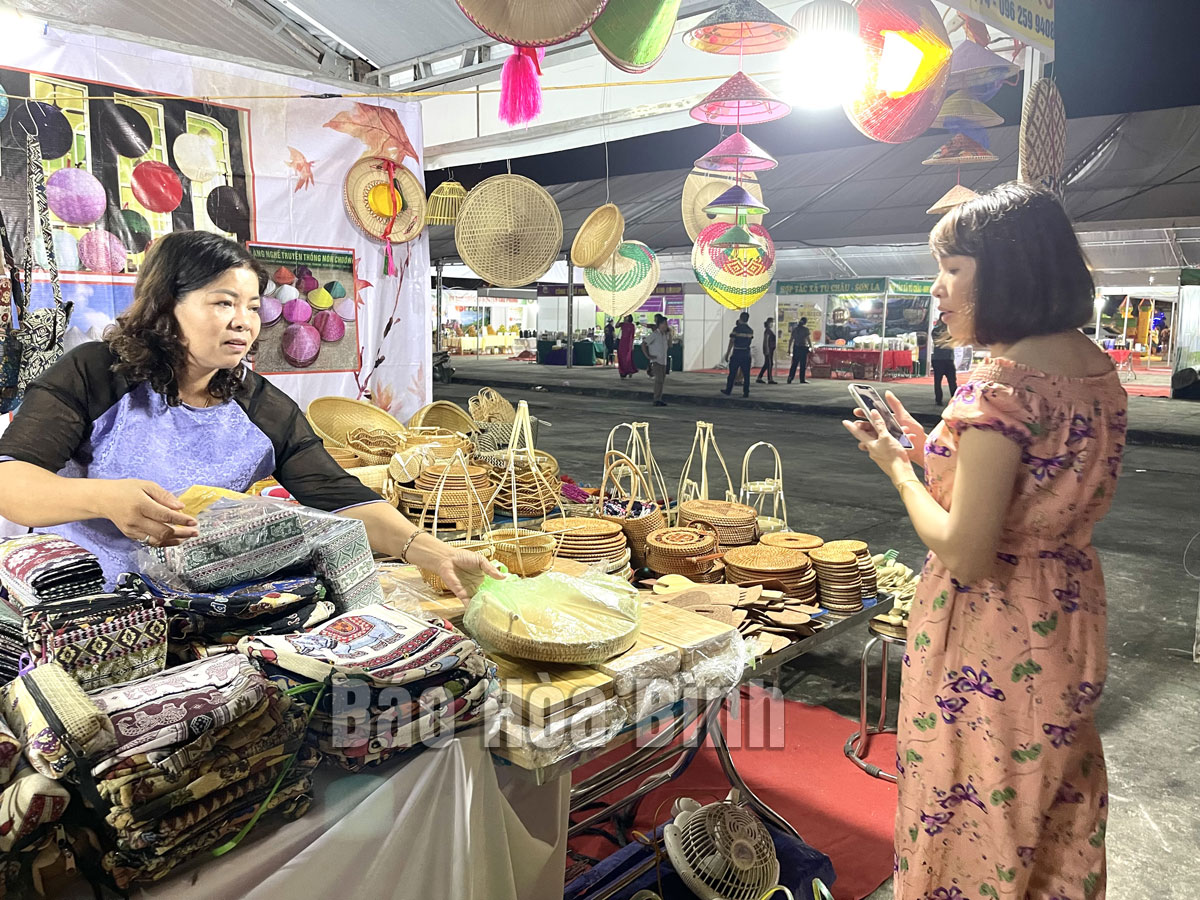 Booth showcasing conical hats of Hanoi's Chuong village draws attention of visitors.
Participating in the fair, enterprises, farms, production facilities in the region and consumers could exchange and deal directly with traders and processors of agro-forestry products throughout the country, thus contributing to disseminating and responding to the "Vietnamese people prioritise made-in-Vietnam goods" programme.
In addition, the fair also helped popularise and promote the development of agricultural products in general and OCOP products in particular, seek opportunities for regional linkages between localities, and further develop the agricultural sector.
Currently, Hoa Binh province has 123 three- to four-star OCOP products. Participating in the fair, localities and production units in the province introduced their organic and OCOP products such as Cao Phong orange, Tan Lac red-flesh pomelo, indigenous chicken, purple sugarcane, organic vegetables, caged fish in Da river lake, and Kim Boi bamboo shoots.
In addition to the promotion of developing the OCOP Programme for the 2022 – 2025 period, with a vision to 2030 for localities in the region, the fair also contributed to supporting farmers, businesses, and cooperatives in the northern mountainous and midland region in boosting linkages for agricultural product consumption, and branding.
Do Duc Truong, Director of the provincial Agricultural Encouragement Centre, said that with 232 stalls, including 102 standard ones showcasing OCOP products, agricultural products and handicrafts of localities in Hoa Binh province and 18 northern provinces and cities, the products were assessed to have high quality, and diverse and eye-catching designs. The fair was a great success, bringing about effective results. In five days, it attracted 100,000 visitors./.