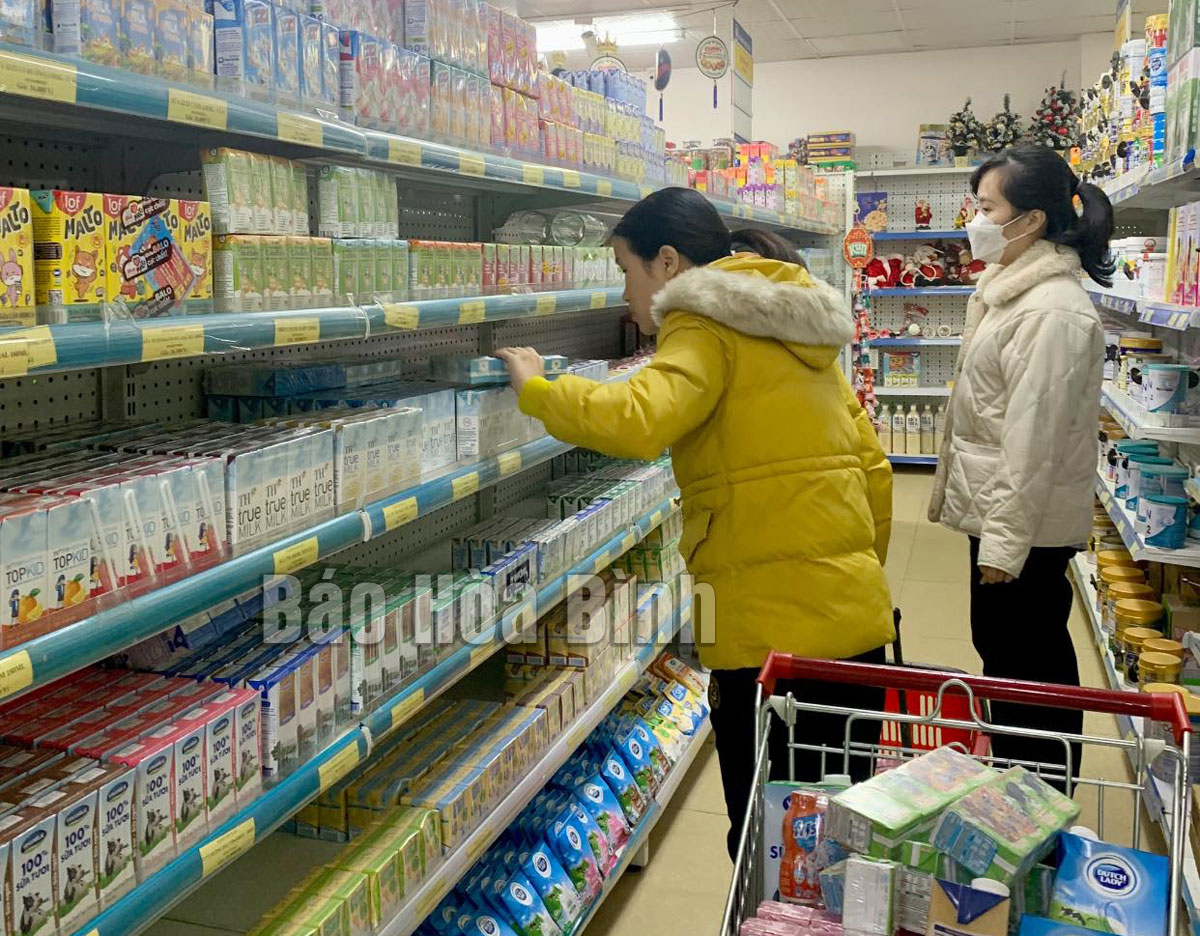 (HBO) – The Lunar New Year (Tet) festival is nearing, and it is also the time when essential goods for Tet are in great demand. Given this, the Hoa Binh provincial People's Committee has ordered relevant agencies to augment price management, governance, and stabilisation efforts before, during, and after the 2023 Tet holiday.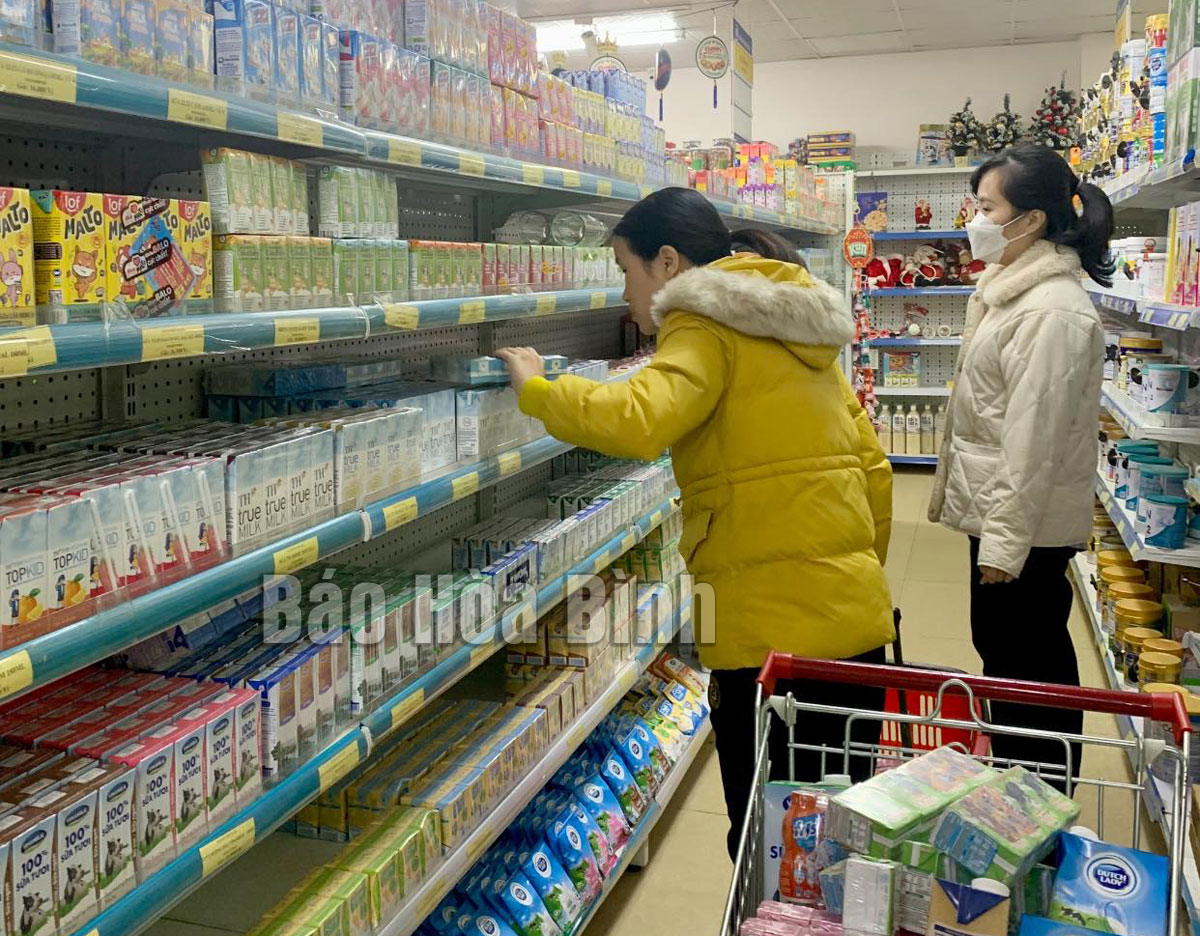 To meet high demand during Tet, supermarkets and trade centres in Hoa Binh city have increased the supply of essential goods.
The provincial Department of Industry and Trade said to meet growing demand for essential goods during Tet, it has requested local trading businesses to boost stockpiling to ensure sufficient supply of quality products with reasonable prices.
Tran Trung Hieu, head of the department's trade management division, said the office has devised a loan provision plan to help businesses stockpile essential goods to stabilise the market before, during, and after Tet. It has also called on enterprises to expand their distribution networks to residential areas, industrial parks, and remote areas to improve local residents' access to goods with stable prices.
Besides, to guarantee farm produce and food supply, the Department of Agriculture and Rural Development has coordinated with district-level authorities and sectors to keep a close watch on the production, weather, and disease situations; give instructions on farming and harvesting activities; and step up food safety inspection at production workshops, business establishments, and households.
Meanwhile, to ensure sufficient goods supply, the provincial People's Committee has ordered relevant sectors and district-level administrations to increase management and examination of the compliance to legal regulations on prices, taxes, fees, and charges at local organisations, enterprises, and business households, especially those producing and trading essential goods and services, and input materials.
It has also demanded authorities to grasp changes in supply, demand, and prices, particularly in populous areas, to present any attempt abusing surging demand in the year-end period and Tet to unreasonably hike prices. Agencies and localities have also been asked to create conditions for organisations, enterprises, and business households to hold trade promotion and consumption stimulation programmes; facilitate the flow of goods; and proactively propose price stabilisation measures when necessary to maintain market stability./.