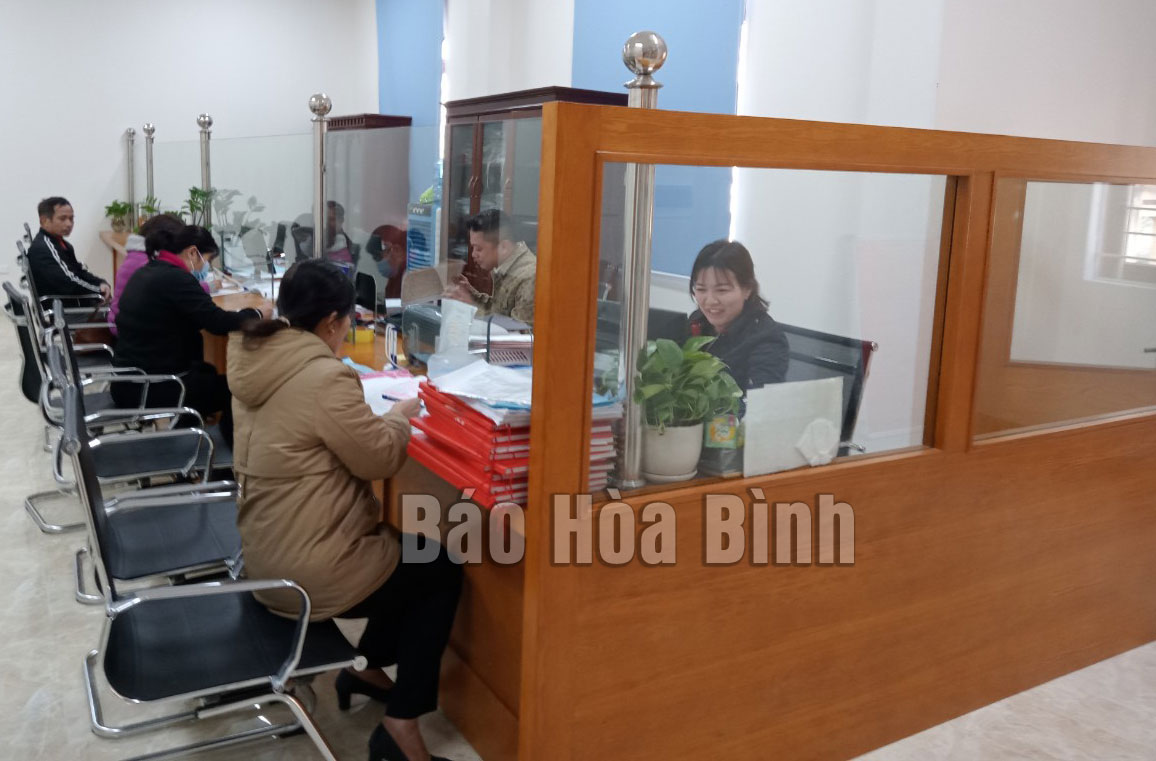 (HB) – For the past two consecutive years, Yen Thuy district in the northern mountainous province of Hoa Binh has led the District and Department Competitiveness Index (DDCI).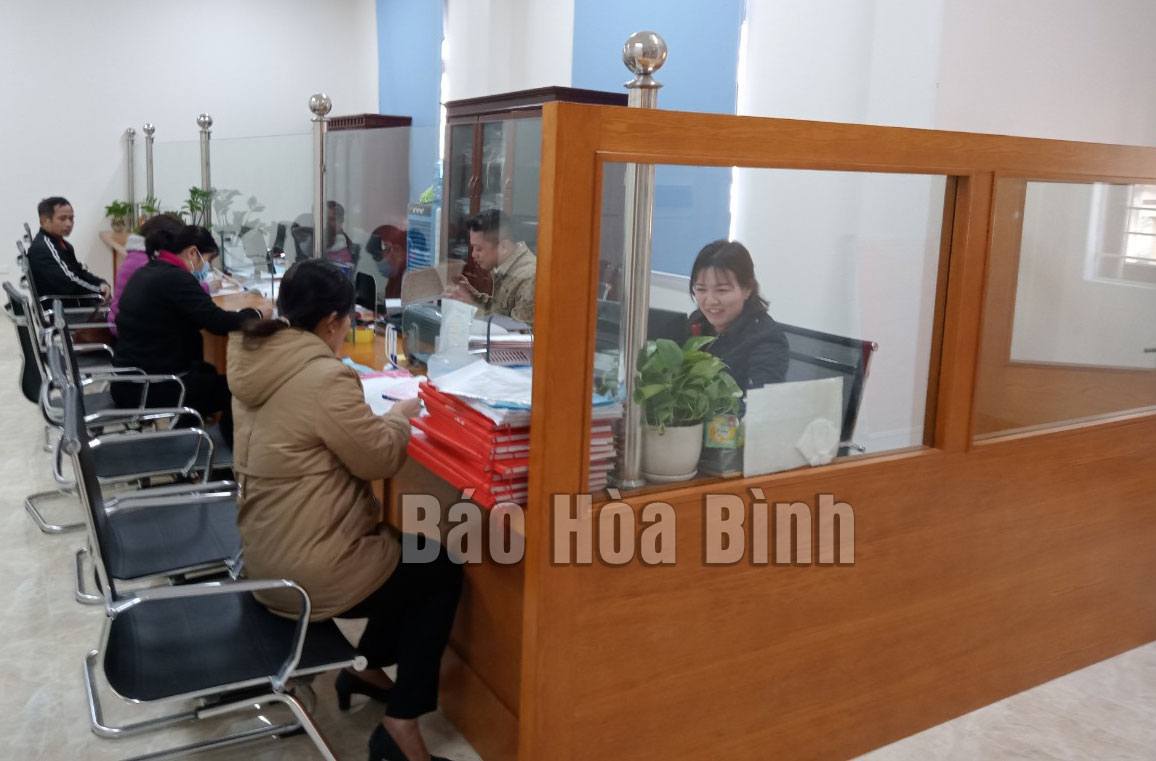 Yen Thuy district People's Committee handles administrative procedures for people
In 2022, the district's DDCI achieved 85.54 points out of 100, among the leading districts and cities with high competitiveness index.
The result demonstrates efforts of the Party Committee and authorities in transforming, improving efficiency of direction, management and business environment in an attempt to build a companion and supportive administration for business community and the locals.
Bui Huyen, Vice Chairman of Yen Thuy District People's Committee, said the district People's Committee has focused on directing administrative reform, building an administration apparatus to better serve the needs of businesses and people.
The district has applied digital signatures effectively, incoming and outgoing documents are processed on electronic software at a high rate. Administrative procedures resolved through Level 3 and Level 4 public services exceed the provincial targets.
In 2022, the district completed all the 17 targets to achieve and exceeded the set plan on socio-economic development.Average per capita income topped 48 million VND (more than 2,000 USD), and poor households decreased from 8.49% to 6.33%.
The Yen Thuy's investment attraction and business development activities have seen an upward trend. The district has 155 enterprises and 109 branches, representative offices in operation with a total charter capital of about 2,124 billion VND, creating jobs for over 3,600 workers.
The district has also worked closely with relevant departments and branches to support businesses and investors to research investment, find locations and investment projects in the area, direct the disbursement and State budget collection tasks in order to develop a modern and civilised new-style rural area, while creating a driving force for social economic development in the locality./.