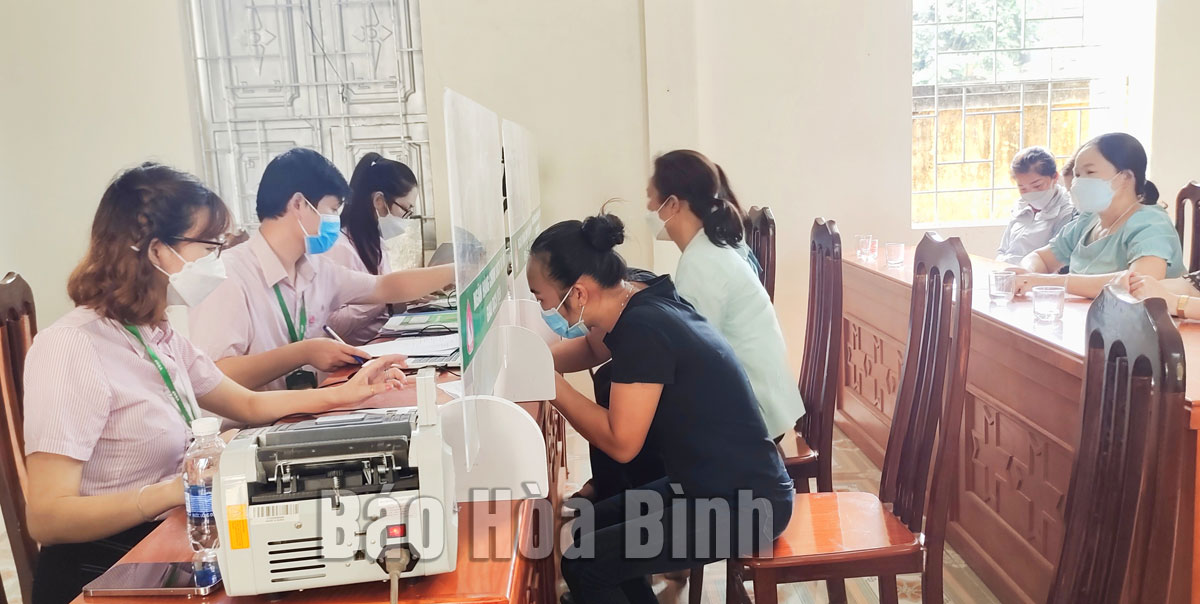 (HBO) – In 2022, preferential loans from the Bank for Social Policies continued serving as an important motivation for poor households and policy beneficiaries in Hoa Binh province to escape from poverty and boost economic development.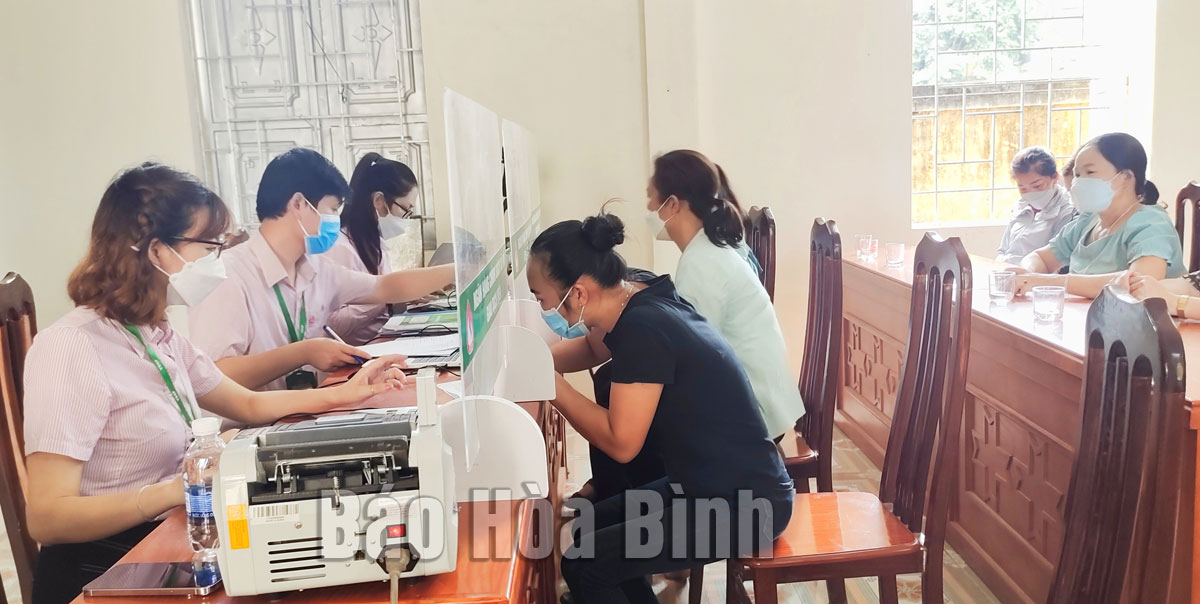 Bank for Social Policies - Cao Phong district office disburses loans to households in the locality.
Previously, Bui Van Thien's family, Rom Khanh hamlet, Thach Yen commune (Cao Phong), was a poor household with a disadvantageous economic background. According to Thien, his family has an over-one-hectare hill suitable for afforestation in combination with cattle raising. However, due to a lack of capital, for many years, his family struggled to know what to plant or to breed to gain economic efficiency and have a stable income. Through the savings and loan group, Thien's family was advised to apply for a loan from the Bank for Social Policies, and then to invest in raising buffaloes. As a result, the family escaped from the status of a poor to a near-poor household. Last year, it continued to be facilitated by the bank to borrow 100 million VND (4,258 USD) from a programme for near-poor households for economic development.
Thien said that thanks to the preferential loans, his family can invest in afforestation and focus on raising buffaloes. Currently, they are raising five buffaloes, and the economy is much better.
According to the provincial branch of the Vietnam Bank for Social Policies, by the end of November 2022, the total outstanding balance of policy credit in the province had surpassed 4.126 trillion VND, with over 121,000 customers. From the beginning of 2022 to December 17, more than 31,000 customers gained access to loans worth over 1.286 trillion VND. Thanks to policy credit, more than 6,600 workers were offered jobs; 266 houses, over 8,400 clean water works and nearly 8,200 sanitation ones were built, 62 students received loans for study, and 96 employees accessed loans for labour export, thus making an important contribution to ensuring social welfare, and helping poor households and policy beneficiaries with capital for economic development, and the improvement of income and the quality of life./.