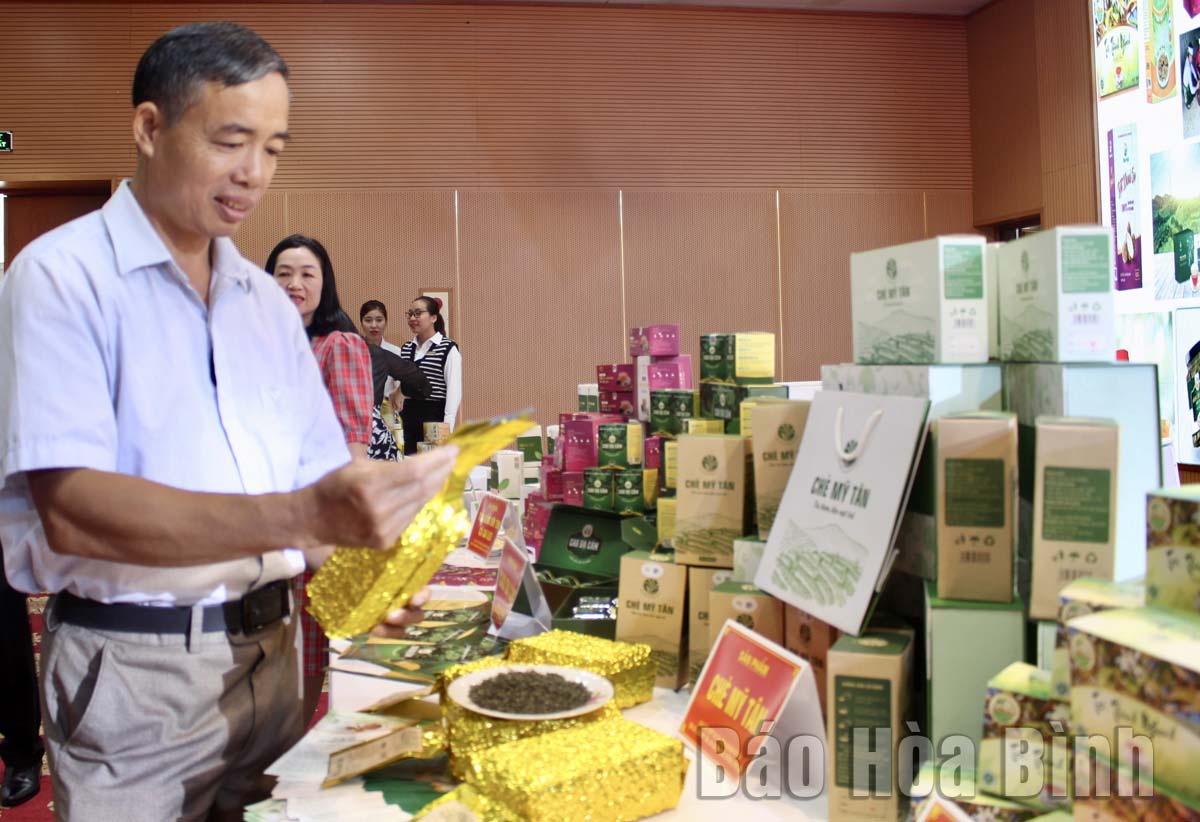 (HBO) - Since its establishment, My Tan Agriculture Cooperative in Cao Duong commune, Luong Son district, has always persistently pursued the goal of creating safe and environmentally friendly agricultural products. Dien pomelo, guava, and tea are three typical products of the cooperative that are cultivated in accordance with Vietnamese or global good agricultural practices (VietGAP, GlobalGAP), organic standards and the province's One Commune One Product programme standards. The products are mainly sold at large supermarkets in Hanoi and Hai Phong cities and Quang Ninh province.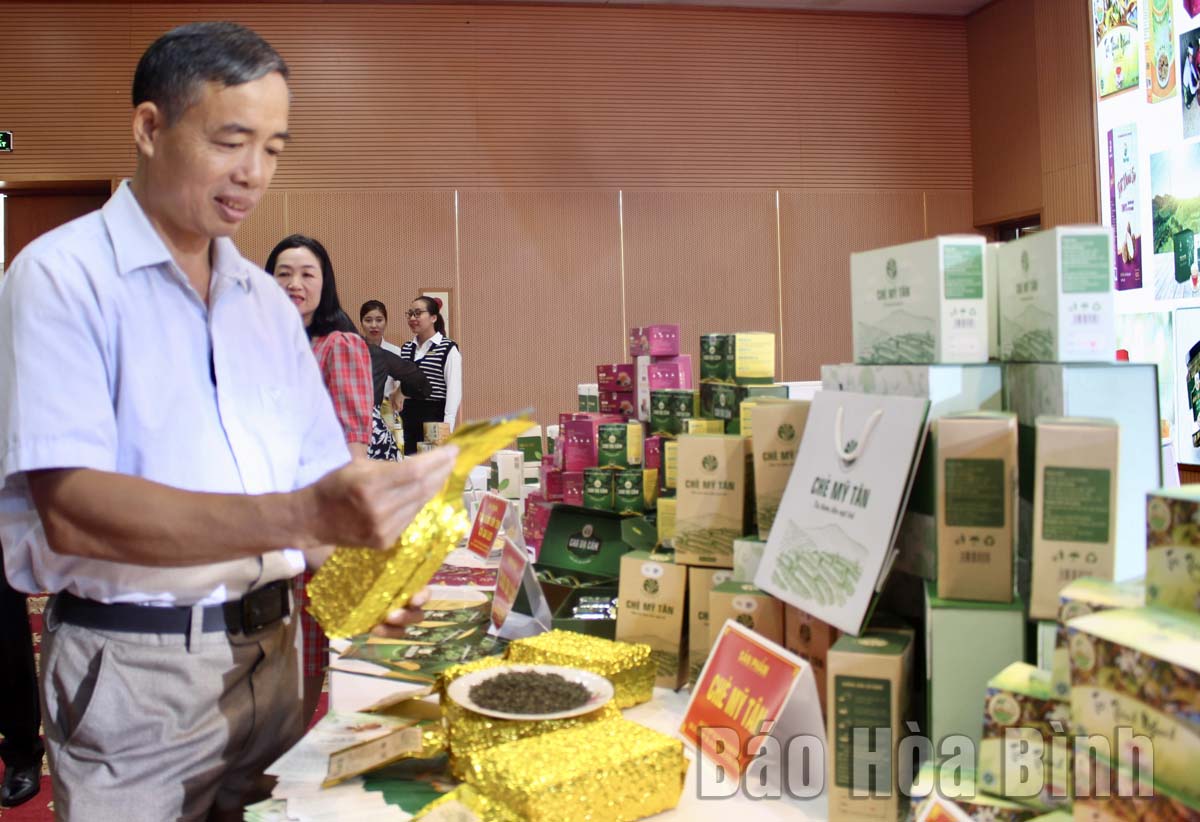 My Tan tea products of My Tan Agriculture Cooperative in Cao Duong commune, Luong Son district, are rated as three-star products of the province's One Commune One Product (OCOP) programme in 2022.
The My Tan Agriculture Cooperative was established in August 2018 to create a linkage in the production and consumption of agricultural products. Since then, members of the cooperative have changed their traditional farming practices in line with VietGAP or organic standards that are friendly to the environment and has higher values.
Currently, the cooperative has 86 hectares of pomelo and 138 hectares of guava in accordance with VietGAP, GlobalGAP and organic standards. Thanks to favourable soil conditions and good care, My Tan pomelos and guavas are highly appreciated for their quality such as sweetness and fragrance. Pomelos and guavas of My Tan have been present in large supermarkets such as Bac Tom and BigC and canteens of some enterprises
In 2022, My Tan tea was certified by the provincial People's Committee as a three-star OCOP product. With a unique flavour, it is chosen by many customers as a gift on holidays and Tet (Lunar New Year). Currently, the product is put for sale in supermarkets in Thai Nguyen, Hanoi and Hai Phong. This year, the cooperative has produced 26 tonnes of tea with prices ranging from 350,000 VND (15 USD) to 370,000 VND per kilogramme on the occasion of Tet holidays.
Do Quoc Huong, Director of the My Tan Agriculture Cooperative, said that the cooperative focuses on improving the product's quality and productivity to expand the consumption market and enhance its value.
It is determined to maintain cultivation of Dien pomelo, guava and tea in line with OCOP standards as well as enhance their rankings, he said, adding that farming in accordance with OCOP standards helps double the products' prices compared to the conventional methods.
The cooperative has also stepped up promotional activities, putting products on sale on e-commerce trading floors to explore long-term partners.
Its revenue was estimated to reach about 26 billion VND in 2022./.