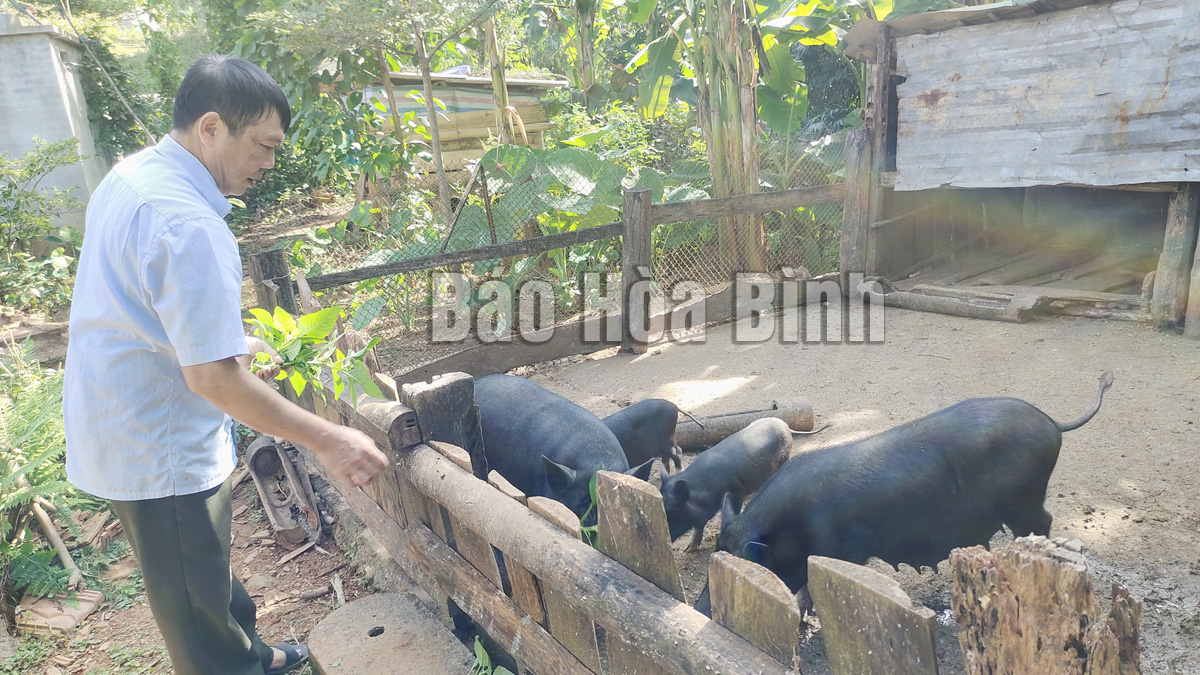 (HBO) - Hoa Binh province has raised locally-originated pig species with high meat quality. This is also a specialty purchased by many people every Tet (Lunar New Year) holiday.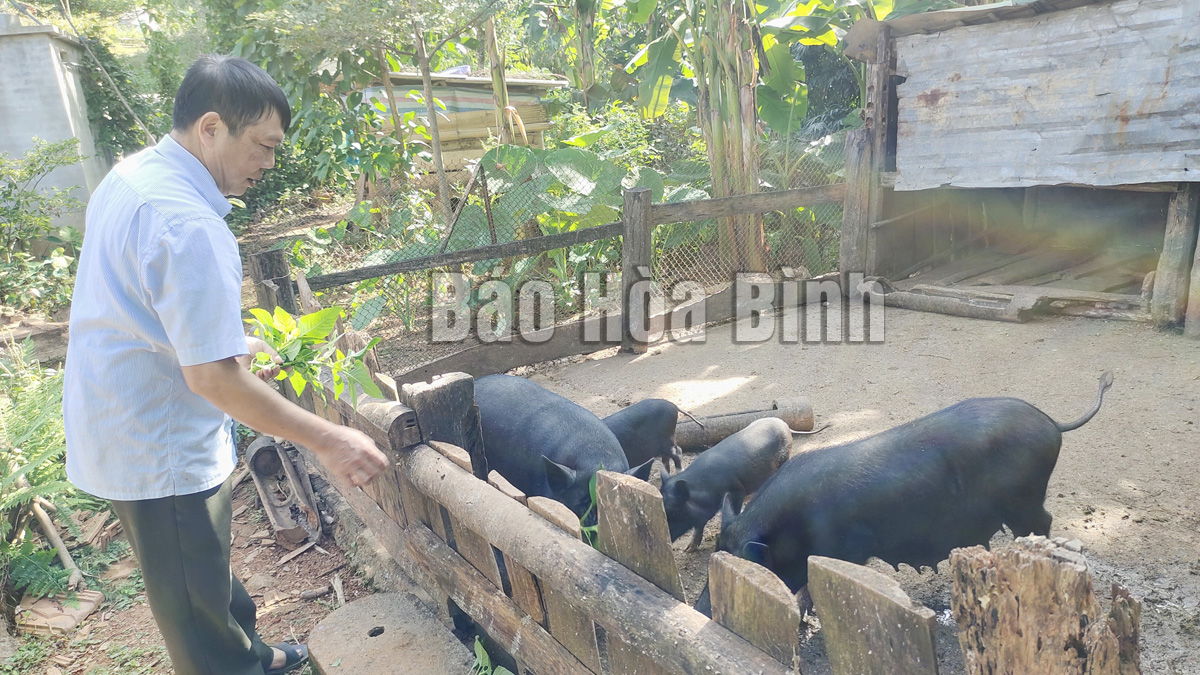 Native black pig raised in mountainous areas in Hoa Binh province. Photo taken in Thach Yen commune (Cao Phong).
Statistics show that the province is currently raising about 30,000 heads of indigenous pigs. Among the 22 indigenous pig species announced in Vietnam, Hoa Binh owns two, namely Man and Ban. Man pig is mainly raised in districts such as Cao Phong, Ky Son (now Hoa Binh city), Tan Lac, Da Bac and Kim Boi. Meanwhile, Ban pig is distributed in Cao Phong, Tan Lac, Lac Son, Mai Chau and Da Bac.
With high economic efficiency, native pig farming is being expanded in some districts, including Da Bac. Man pig breed is popularly raised in this mountainous district. This is a small-sized and slow-growing breed. It often takes from one to three years for each pig to be sold, so the pork is delicious. Therefore, the price is quite high, and local people often sell them to traders on holidays, especially Tet.
With the development potential of indigenous pig farming, in late October 2022, the provincial Cooperative Alliance held a supply-demand connectivity conference with an aim to develop the native pig husbandry. According to statistics, the whole province has 14 cooperatives raising indigenous pigs with a scale of 4,500 heads per year. The figure is expected to increase to 5,500 - 6,000 in 2023.
At this conference, cooperatives agreed to establish Hoa Binh Indigenous Pig Cooperative Alliance, thus helping form a chain of links for sustainable development of farming models. The alliance will cooperate with the Vietnam Cooperative Alliance to expand, build and protect the market./.