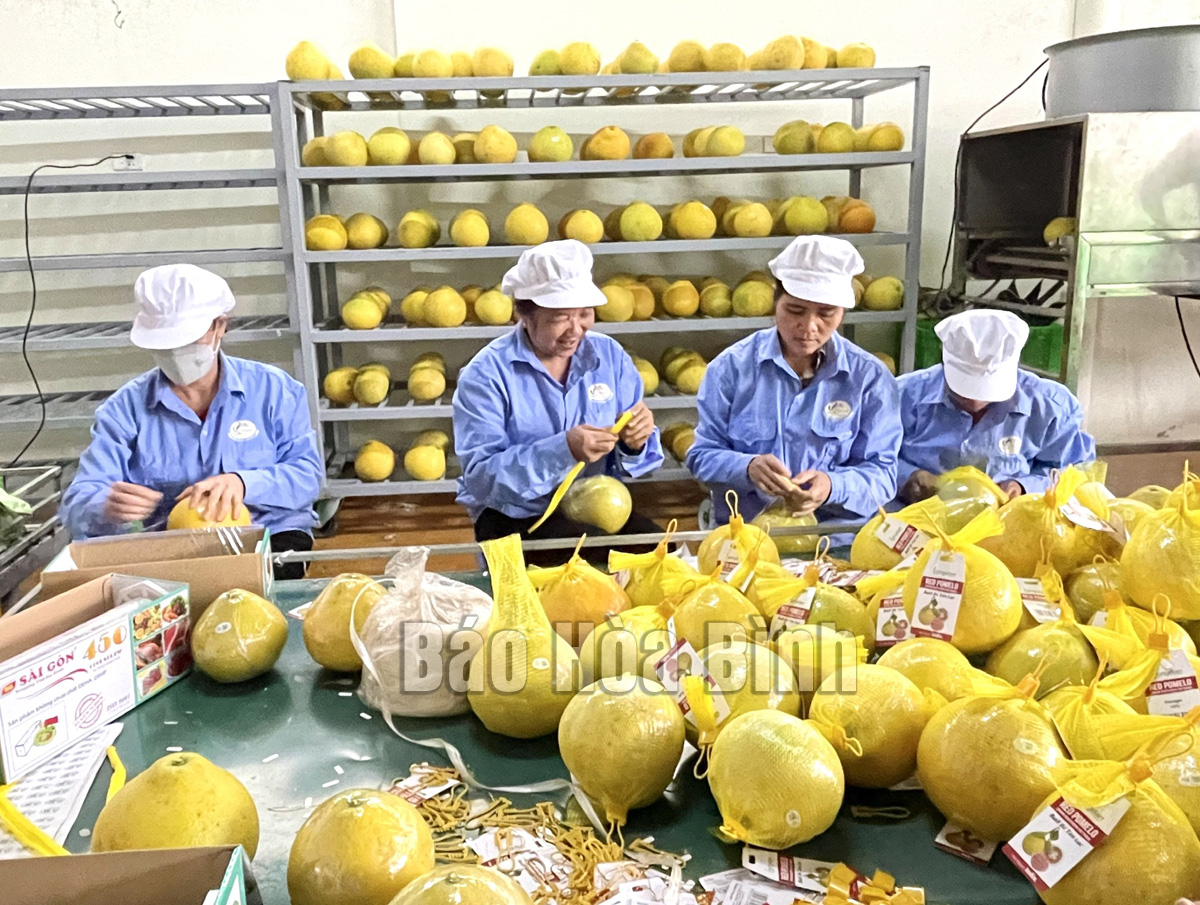 (HBO) – On the first days of 2023, the first batch of Cao Phong orange was exported to the UK, following the successes obtained in 2022. This year, agricultural exports are expected to post strong growth, helping local agriculture improve added value and develop sustainably.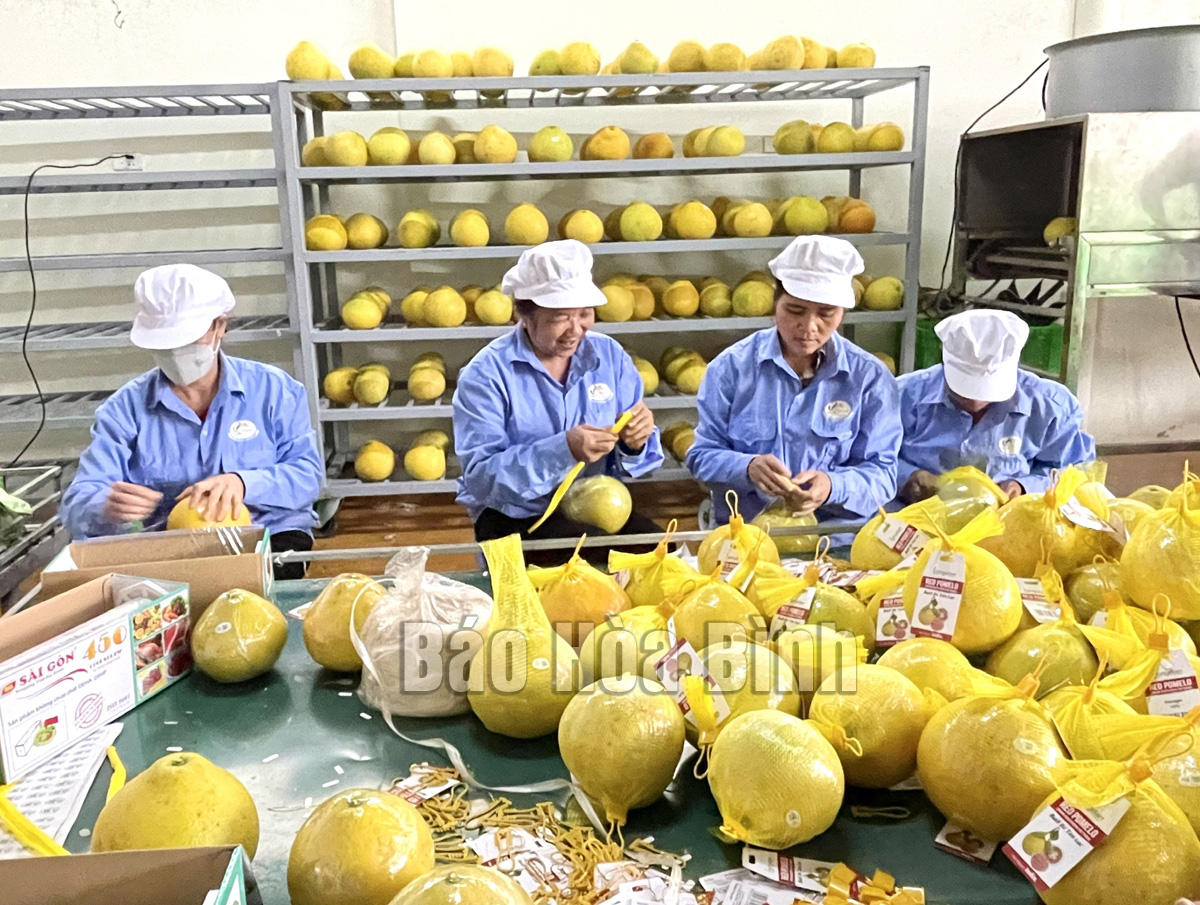 The cultivation techniques of the Tan Lac red-flesh pomelo have been improved to meet strict standards, thus successfully entering the British market.
In 2022, departments, sectors, and localities in Hoa Binh province applied themselves to promoting safe farming, forming cash crop production zones, helping with the recognition of good agricultural practices (GAP), stepping the granting and monitoring of production and packaging unit codes, linking processing businesses with concentrated farming zones, and connecting supply and demand to boost sales in the domestic and foreign markets.
Authorities also issued mechanisms and policies for assisting farmers, businesses, and cooperatives to boost agricultural production, improve product quality, and expand the market.
In 2022, 14 businesses, cooperatives, and cooperative groups (up 75% from 2021) exported farm produce to markets including China, Taiwan, Japan, Australia, the Republic of Korea, the EU, the Netherlands, and Germany. Products made from cereal, vegetables, fruit, bamboo shoots, cassava, and other fresh produce were shipped abroad, bringing home 518.65 billion VND (over 22.1 million USD), surging 103.92% year on year.
So far, 147 crop, animal, and aquatic farming establishments in the province have been helped to earn VietGAP, GlobalGAP, and organic certification.
Nguyen Huy Nhuan, Director of the provincial Department of Agriculture and Rural Development, said the sharp rise in the number of agricultural and forestry product exporters in 2022 was a prerequisite for export in the coming years.
To bring into play the achievements in 2022 and bolster the export of key agricultural and forestry products, agricultural authorities will keep coordinating with relevant sectors and agencies to carry out concerted measures, he noted.
Focus will be placed on developing concentrated farming in connection with the processing industry and the market; stepping up the development, transfer, and application of scientific and technological advances, especially cutting-edge technology and solutions; increasing investment attraction to agriculture and rural development; and implementing policies to help grant production and packaging unit codes, according to the official./.