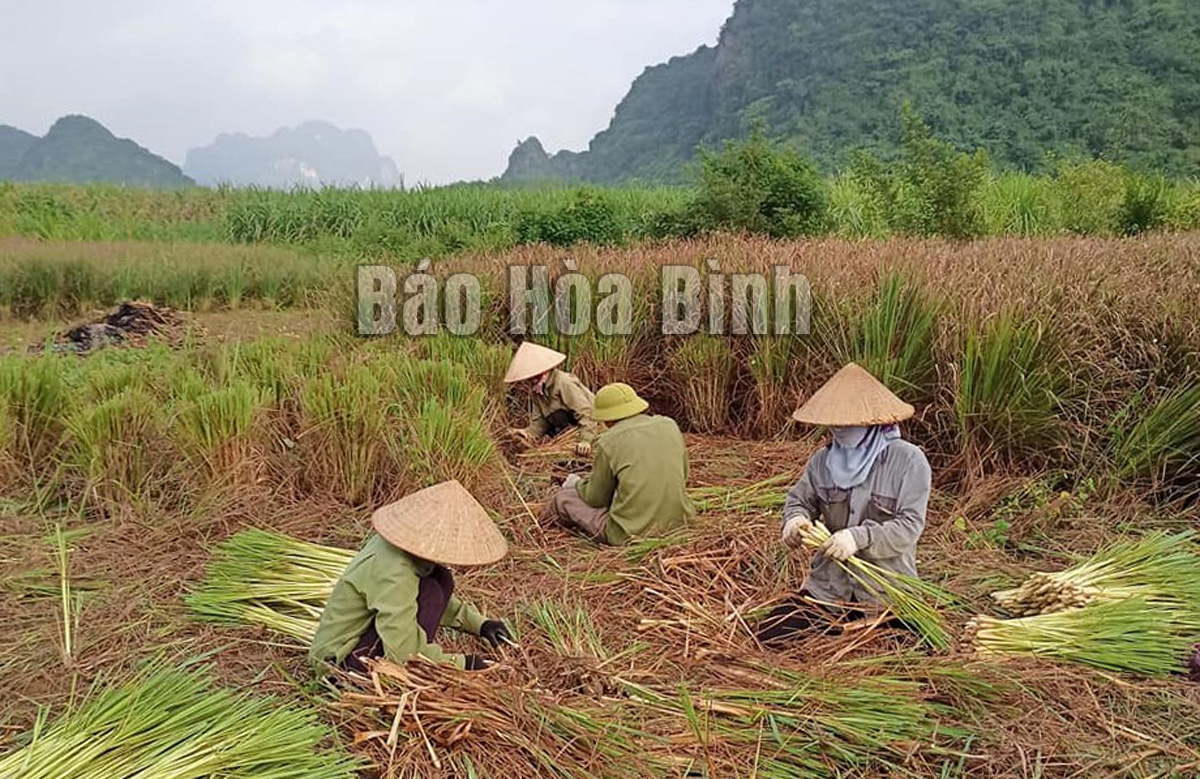 (HBO) – Promoting its vanguard role, the Ho Chi Minh Communist Youth Union at all levels in Yen Lac district has encouraging members and local youngsters to engage in collective economic models that are suitable to the reality of the locality.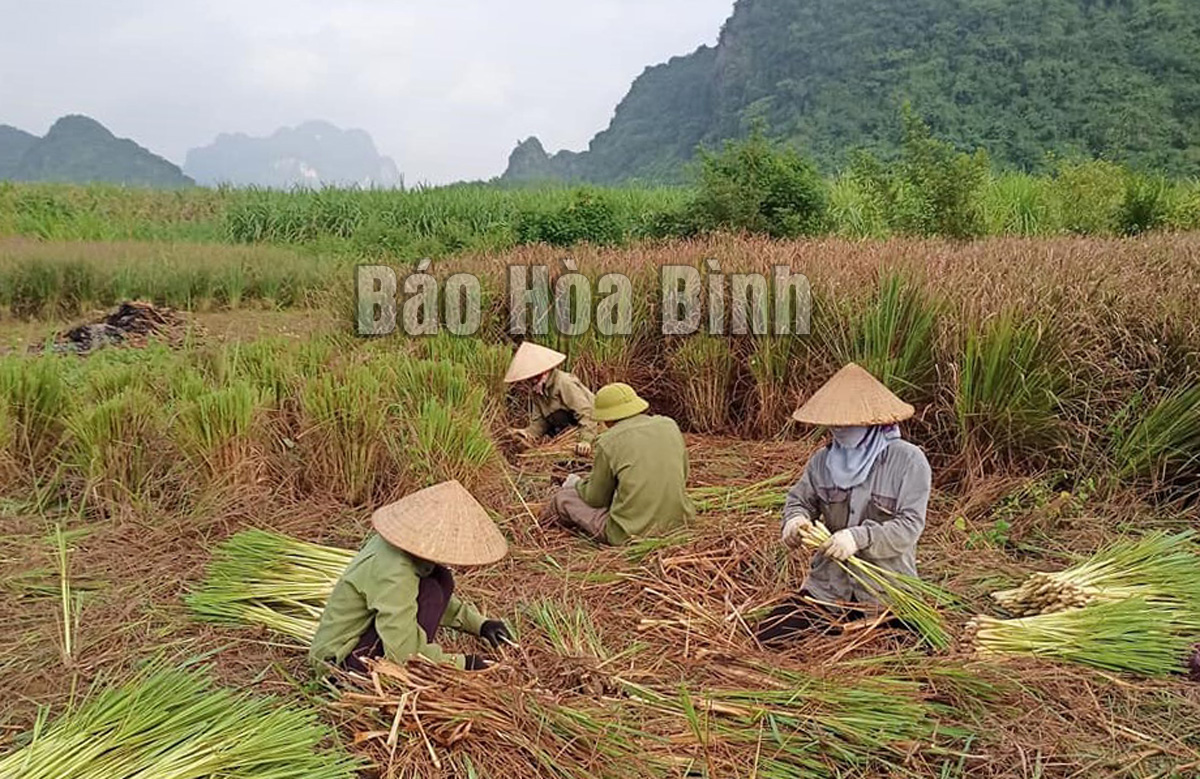 Pham An farm produce production and selling service cooperative in Tram village, Hung Thi commune of Lac Thuy, has generated jobs for many local labourers.
Over the years, the Pham An farm produce production and selling service cooperative in Tram village, Hung Thi commune of Lac Thuy, has made considerable contributions to the local socio-economic development.
Pham Van Toan, Chairman and Director of the cooperative, said that the cooperative was established on July 1, 2020, with seven members, focusing on producing agricultural products such as zucchini, tea, pigs, chickens, lemongrass, and making ornamental stones for domestic and foreign markets.
Currently, the cooperative is creating job for 15-35 labourers who earn 4.5-6 million VND (191-255 USD) each month. Alongside, it has also provided guidance and knowledge to local farmers on farming activities, along with assistance to poor households.
Secretary of the Lac Thuy district's Ho Chi Minh Communist Youth Union Nguyen Huu Lam said that Pham An cooperative is one of the effective models initiated by the youngsters' economic development club. The success of such models has created a movement on economic production among local youngsters, contributing to creating jobs for dozens of rural labourers.
In order to promote the efficiency of collective economic models, each year Lac Thuy coordinates with relevant sectors and agencies to provide information on State policies and laws, giving cooperatives and cooperative groups access to preferential policies and joining local socio-economic development programmes, and increasing support to youngsters in business and production activities.
At the same time, the union at all levels in Lac Thuy has also strengthened the operations of clubs and groups of youngsters. Currently, the district is running five clubs and groups with more than 200 members who share the same hobbies, along with economic development clubs, including a fish farming club and a chicken breeding one.
In order to continue to effectively promote collective economic models among youngsters, in the time to come, the Ho Chi Minh Communist Youth Union of Lac Thuy will continue to direct its sub-unions in localities to explore the demand and aspirations of members in economic development, thus giving them orientations and consultations, and coordinating with relevant agencies to give them the best conditions in developing economic development models./.