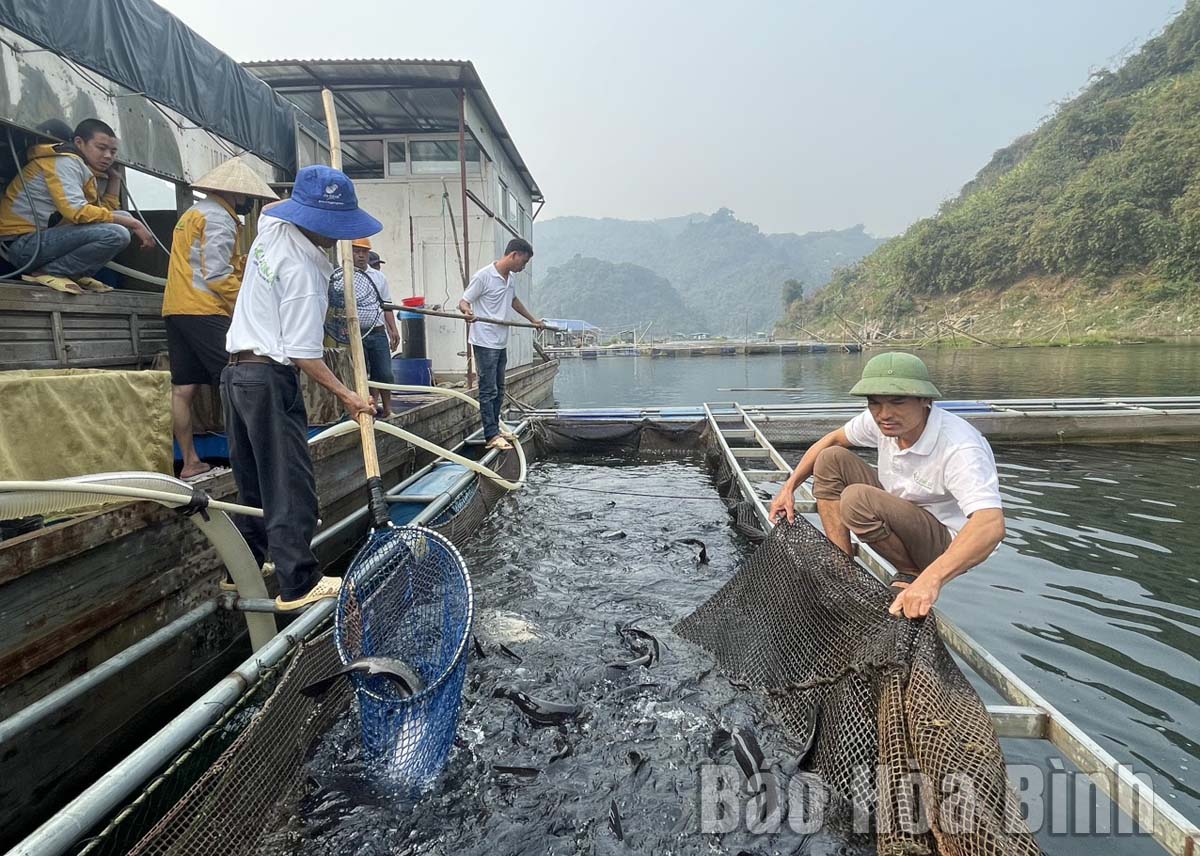 (HBO) – Currently, value chain production has become a top choice of agricultural industry towards the goal of improving product value and sustainable development. To catch up with the tendency, with existing potential and advantages of the Da river reservoir area, the Hoa Binh Cooperative Alliance in the northen mountainous province of Hoa Binh has promoted activities to support cooperatives to build value chain models for the fisheries industry, thereby contributing to improving the quality and value of the "Da river fish" (fish cage farming in the river) products in the market.
Realising the economic value of Da river fisheries, many families have jointly established Bay Tuyen fish cooperative with a scale of 25 cages, specialising in raising specialties such as: black lentils, yellow lentils, black carp, red tilapia and common carp, among others.
Currently, on average Bay Tuyen fish cooperative provides to the market about 100 tonnes of fresh fish of all kinds a year, mainly in Hanoi and neighboring provinces. Besides fresh fish products, the cooperative also produces some processed fish products such as dried fish floss.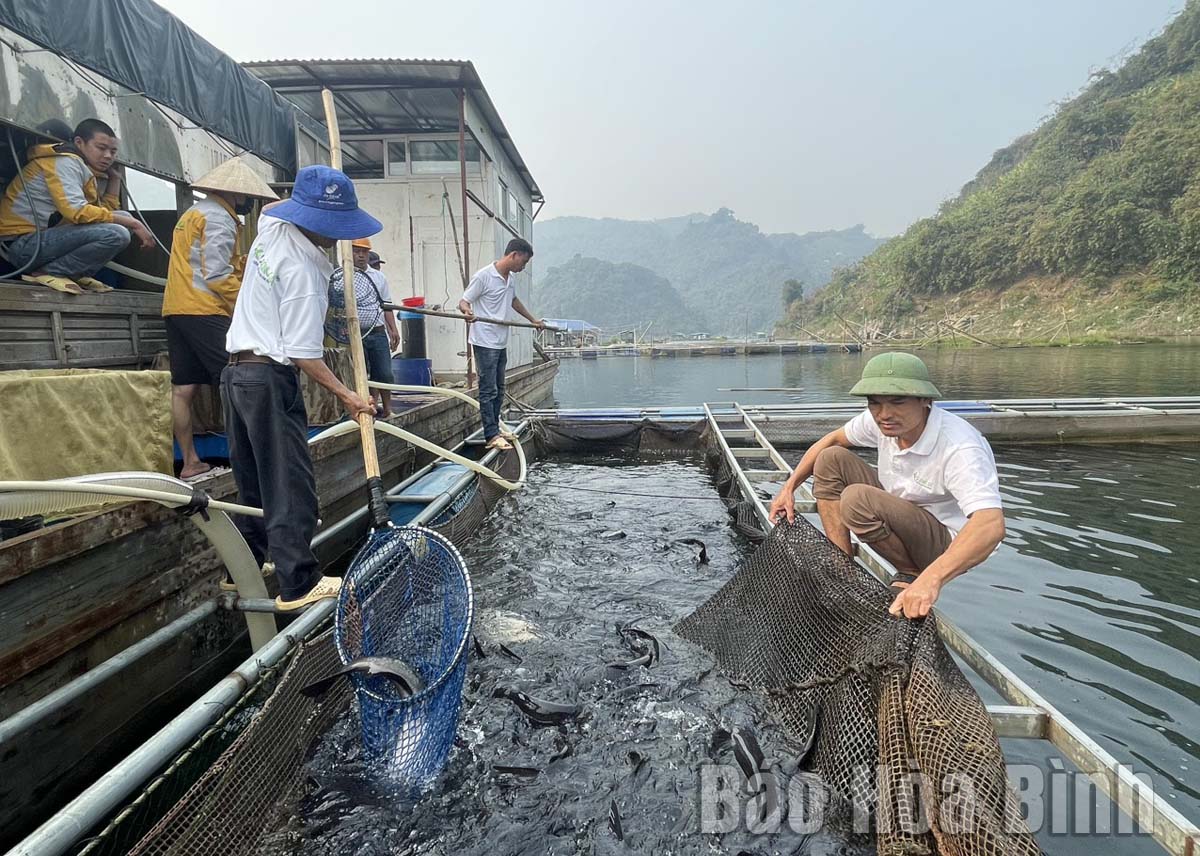 On average Bay Tuyen fish cooperative provides to market about 100 tonnes of fresh fish of all kind a year.
At present, the province has eight cooperatives and six cooperative group operating in aquaculture and seafood processing with nearly 100 members, mainly in the area of Hoa Binh lake. Taking the industry as one of the province's strengths, the Provincial Cooperative Alliance has focused on activities to support cooperatives and cooperative groups in aquaculture and aquatic product processing in the Da river area.
Vo Hoai Giap, head of support department of the alliance, said that fishes from Hoa Binh lake have big brand names in Hanoi market as well as neighboring provinces.
Building a value chain that brings together cooperatives plays an important role in building a brand name for fish products in the locality while expanding the production scale, meeting market demand, among others.
In particular, the alliance has organised many conferences to introduce and promote products for its members. In 2022, it held two conferences to connect supply, demand and popularise products in Hanoi, Hai Phong with the participation of 84 cooperatives, 66 enterprises inside and outside the province. At the same time, the alliance organised two training courses on cooperative management; 11 vocational training classes for 333 members and employees; and supported 12 cooperatives to borrow 3.12 billion VND (133,000 USD) from cooperative support fund./.