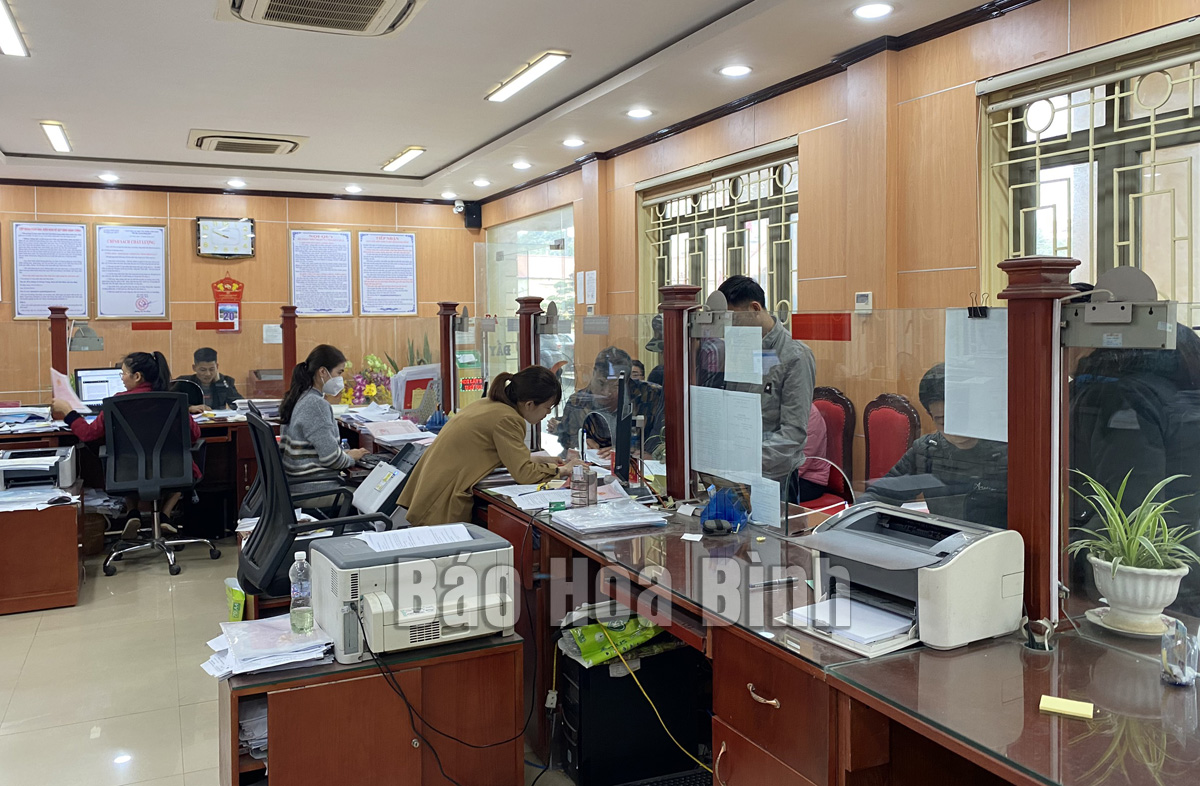 (HBO) – At present, Lac Thuy district has 253 administrative procedures handled at the district-level single-window unit and 118 at the communal level.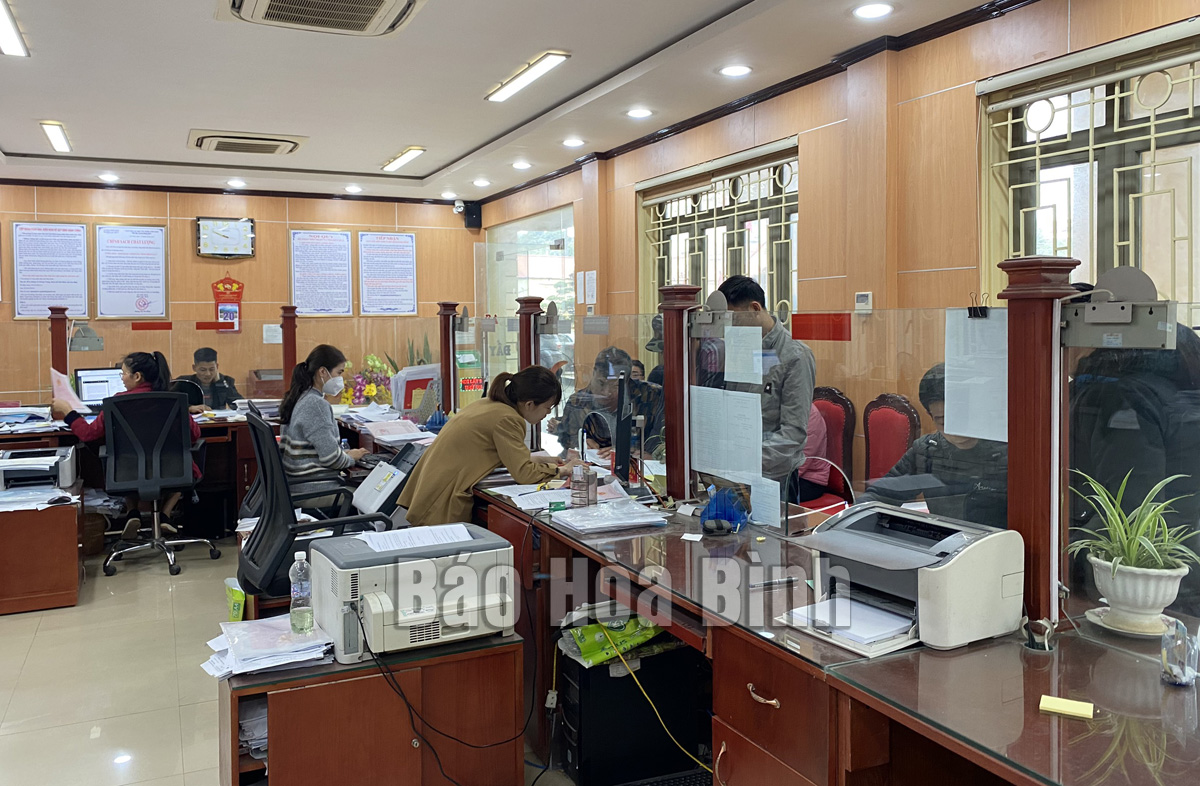 People conduct transactions at the unit of receiving dossiers and returning results of Lac Thuy district.
Accordingly, all applications for administrative procedures of such agencies as the district's police, Military Command, social insurance, and electricity branch are received at the district-level and commune-level one-stop units. The results are also returned there, helping to shorten the time of handling, create favourable conditions for citizens and organisations.
In the first quarter of 2023, the district People's Committee received a total of 1,958 dossiers. Of the total, the district-level single-window unit handled 378 out of 432 dossiers received, equal to 87.5%, while the commune-level units handled 1,499 out of 1,526 dossiers, or 98.2%. All these documents were handled on time or ahead of schedule./.