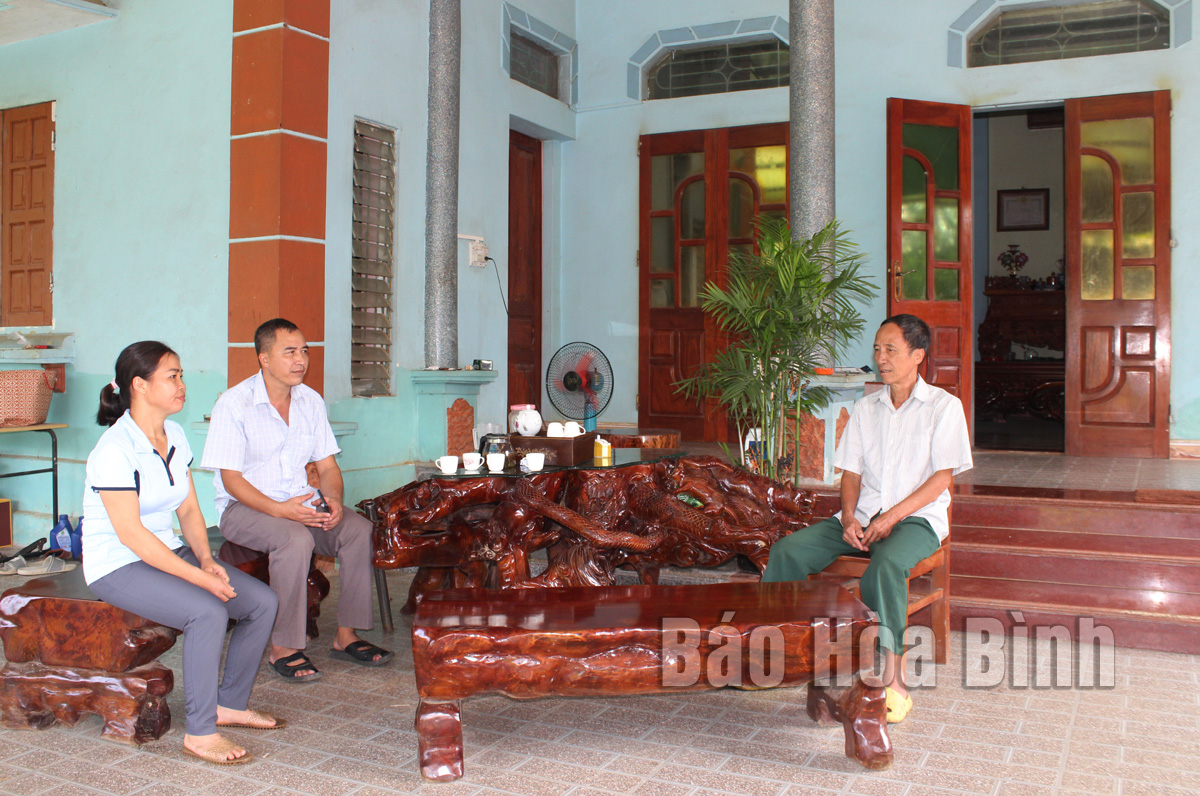 (HBO) – Bu Cham, formed from a merger of Phu Chau and Bu Cham villages, cover nearly 800 hectares. The village has 157 households with nearly 700 people, of which the Muong ethnic group accounts for 75% of its population. In addition to natives, 20% of the population are residents of Hanoi's outlying districts suburban who settle here.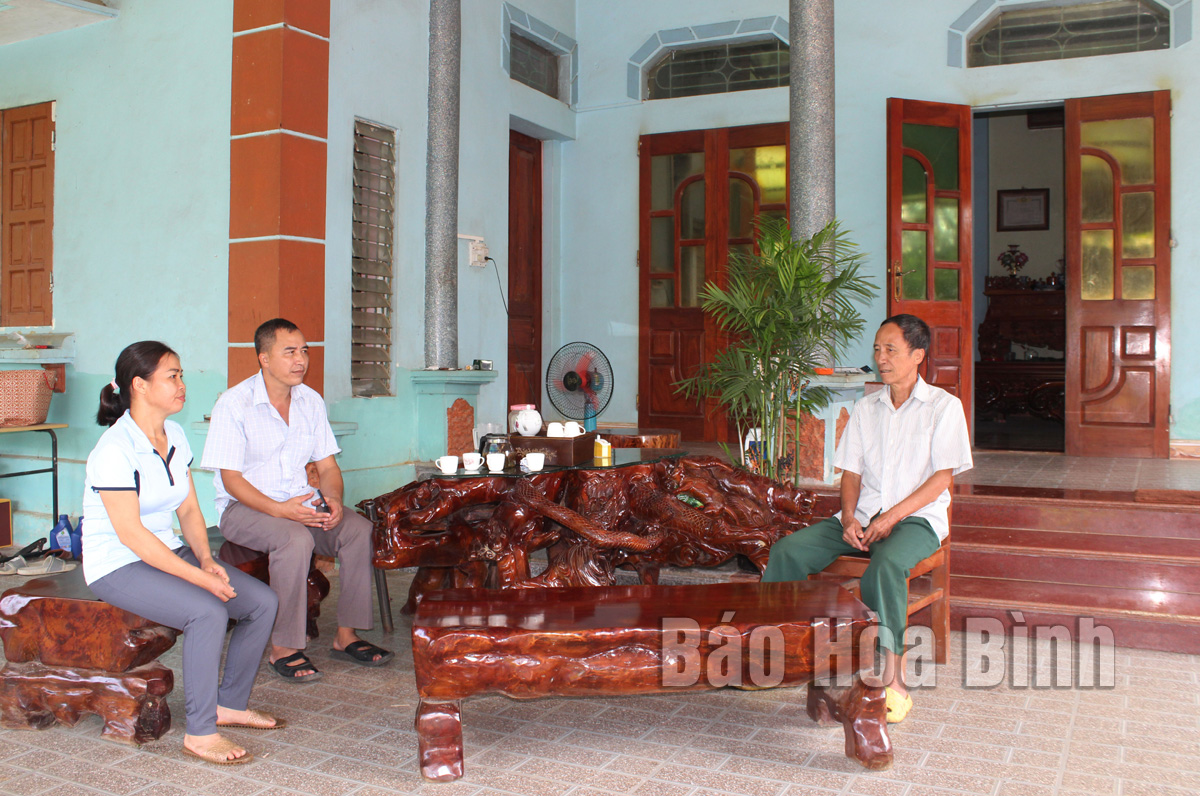 The family of Do Van Truong who resides in Bu Cham village, Hoa Binh city's Thinh Minh commune, is recognised as an outstanding cultural family.

As its economy largely relies on agricultural production, Bu Cham village is developing a number of crops and forming a concentrated production area for high economic efficiency. Dong rieng (Canna edulis Ker – Gawl) is the main crop with an area of 175ha and an average yield of 45 tonnes per hectare.
After deducting all expenses, farmers can earn about 70 million VND (2,810 USD) per year for each hectare of dong rieng.
Besides dong rieng, the village also engaged in horticulture, mainly pomelo and herbal plants such as ca gai leo (Solanum procumbens). Currently, it has 20 hectares of pomelo and 16 hectares of cassava. Households earn about 300 million VND in profit for each hectare of pomelo.
Thanks to investment in machinery and equipment, some households can earn about 600 VND per year from each hectare of ca gai leo.
Currently, there is a vermicelli production facility, a broom-making workshop, some groups engaging in making bamboo and rattan products and two groups on construction in the locality.
Other side trades create jobs for over 100 regular workers and many seasonal ones with an average income of between 5and 6 million VND per month.
Locals' living standards have improved over the years. Last year, the per capita income of the village reached 55 million VND. About 65% of households became better off and there were only two poor households.
Nguyen Vu Luc, head of Bu Cham village, said that people's livelihood has been improved. The movement on new-style rural area building, especially the "Clean house, beautiful garden, fresh environment, civilised alley", was enthusiastically responded by local residents. Locals have donated land and contributed working days to build roads and works in the village.
Health and education issues are also taken care of, he said, adding that over 90% of the households meet the standards of cultural families. Last year, Bu Cham village took the lead in the emulation movement of 14 hamlets of Thinh Minh commune, and the village's party cell was honoured as excellently fulfilling its task./.