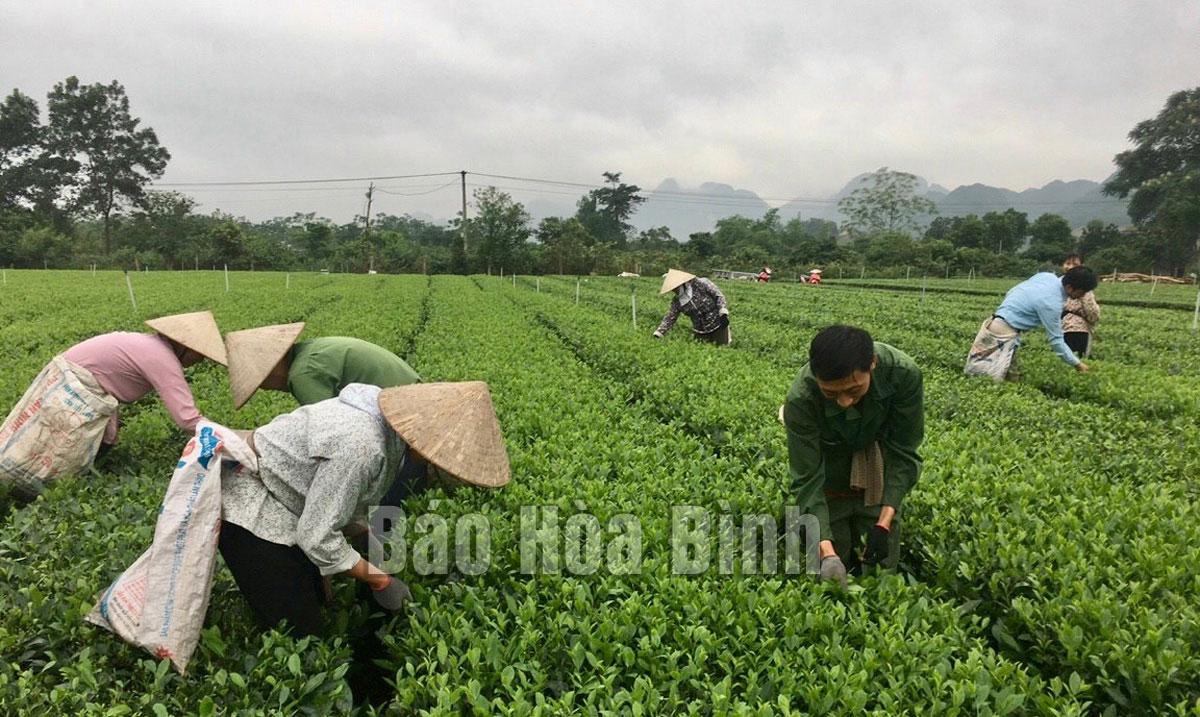 (HBO) - Credit incentives together with other policies of the Party and State have provided timely support to the implementation of sustainable poverty reduction in Phu Thanh commune, Lac Thuy district. By the end of 2021, there were 290 poor households in the commune, accounting for 13.3% while households living near the poverty line were 196, making up 8.99% of the locality's population.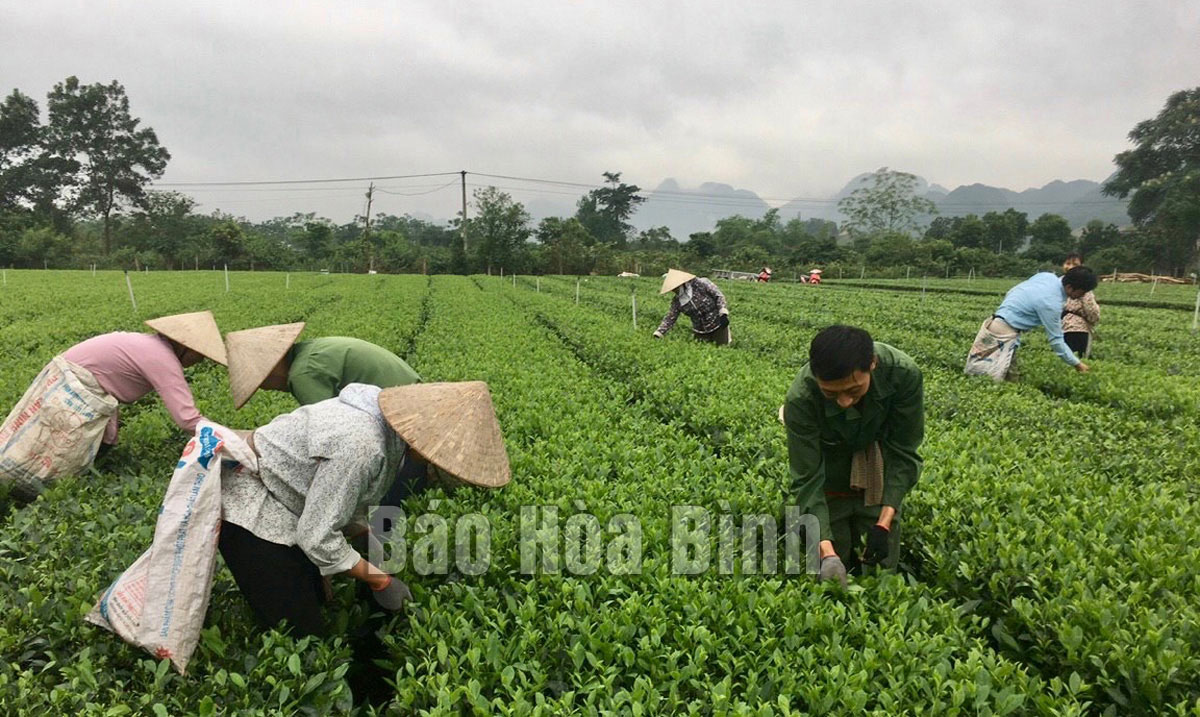 Households in Tan Lam village, Phu Thanh commune, Lac Thuy district, enjoy preferential loans to develop tea production.
Bui Thi Hoa, Vice Chairwoman of the Commune People's Committee, said that Phu Thanh is an extremely difficult commune with a population of over 8,300 people. Over recent years, social security and sustainable poverty reduction have enjoyed due attention thanks to the State's preferential credit programmes. The commune has taken full advantage of capital sources and created conditions for the locals to improve living standard while contributing to socio-economic development in the locality.
In addition, communication works on credit policies were promptly and widely deployed, especially guiding documents and credit incentive programmes on extending time and line of credit for impoverished households.
The commune has 19 savings and loan groups, nine preferential credit loan programmes. For many years, the commune has no bad, outstanding or overdue debt.
The commune has created favourable conditions to help local people access preferential loan to develop production, improve living standards and reduce poverty sustainably./.