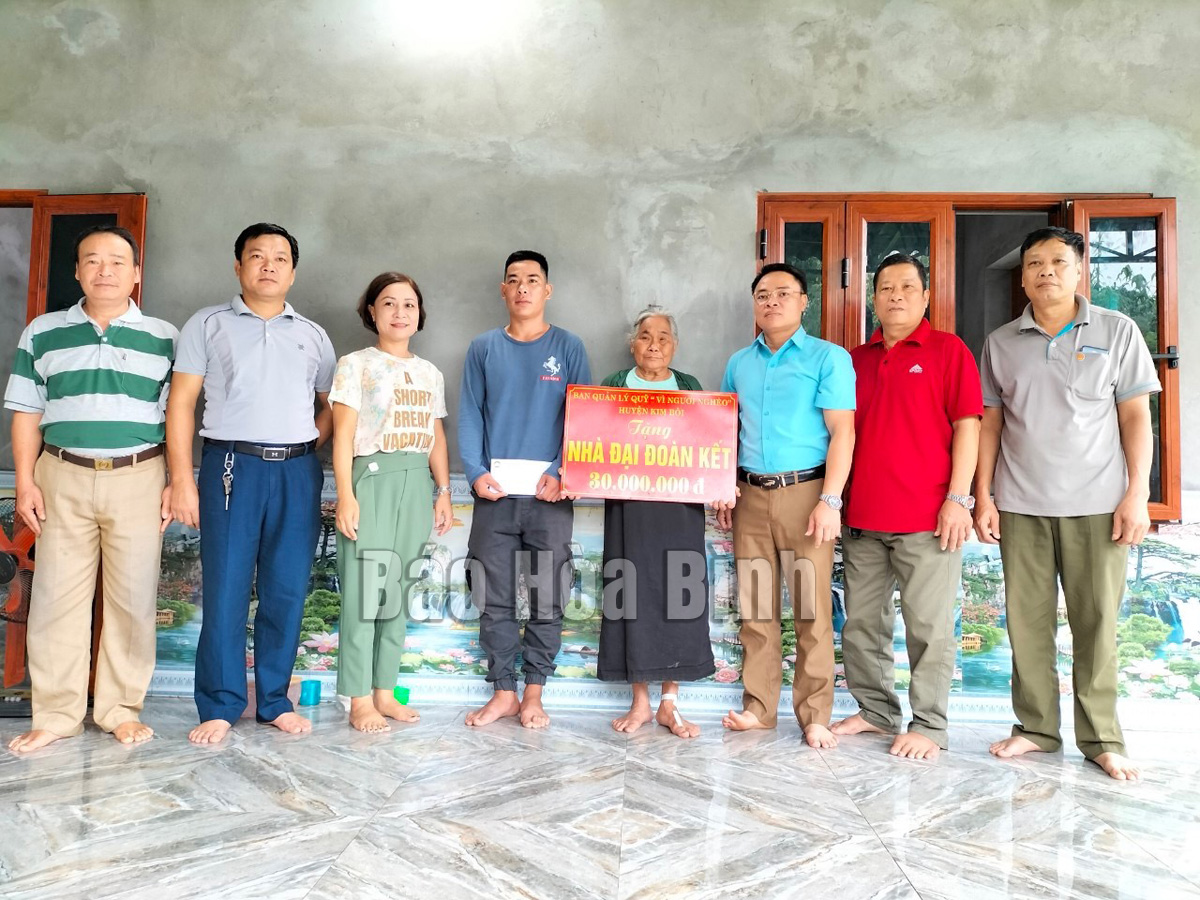 (HBO) – Bui Thi Thom from a poor household in Sao Bay commune, Kim Boi district, is very happy with her new house that was built with support from the district's Fatherland Front, local authorities, her relatives, and neighbours.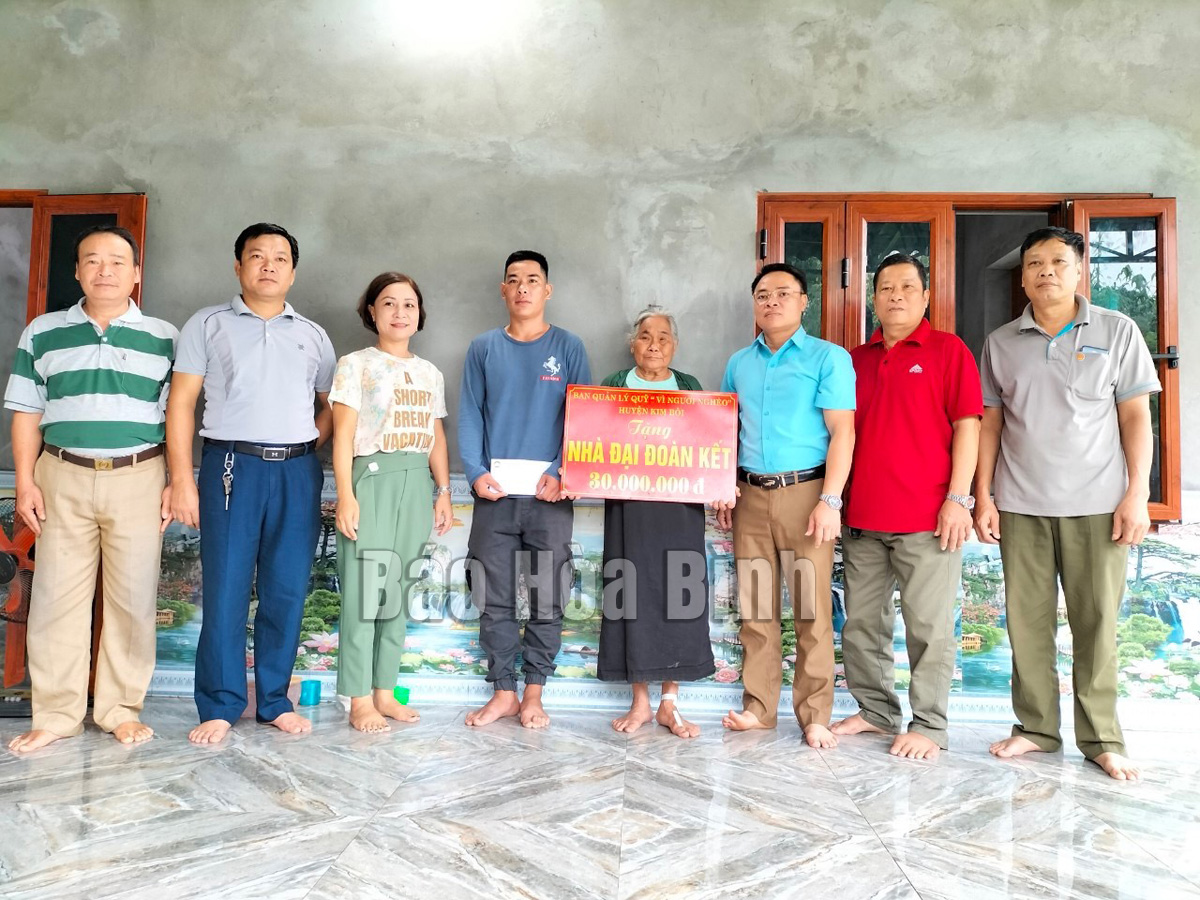 Representatives from Kim Boi district's Fatherland Front hand out a charity house for a poor household in Sao Bay commune.
Nguyen Ngoc Thuy, head of the district's Mass Mobilisation Committee and chairwoman of its Fatherland Front, said that all the 12 charity houses including Thom's were handed out within the last month so that beneficiaries can stablise their lives to celebrate the Lunar New Year (Tet).
In 2022, the district implemented measures for poverty reduction. Nearly 85,500 people including over 74,400 from ethnic groups, about 1,700 from poor households, and 3,415 from near-poor households received financial support to get health insurance cards or have the cards re-issued or extended.
The Bank of Social Policies offered preferential loans to 813 poor and 487 near-poor households. More than 700 households received preferential loans under the clean water and hygiene programme, 374 under a job creation programme, four under a labour export programme, and 645 under a programme for businesses and producers in disadvantaged areas.
In 2022, about 6,720 households were supported to pay electricity bills. The district's Education and Training Office supported nearly 26,500 students to cover tuition fees. Its Labour, Invalids and Social Affairs Office made payment to 213 students at non-State vocational schools and colleges who are eligible for a tuition fee exemption or reduction.
About 6,720 poor households were given support to celebrate the Lunar New Year festival.
The district's Fatherland Front also effectively implemented projects and programmes to help local people diversify their livelihood and access job training.
In October last year, the district opened seven mobile job transaction floors to provide labour market information and attract employers and job seekers to join.
Dinh Thanh Tung, Vice Chairman of the District People's Committee, said that with joint efforts at all levels and sectors in poverty reduction, Kim Boi district has achieved and exceeded the targets in 2022.
Out of a total of 28,020 households in the district, 5,137 households are poor, accounting for 18.33%, a decrease of 1,583 households or 5.7% compared to 2021, reaching 143.9% of the plan.
The number of near-poor households is 3,555, 623 less than last year./.