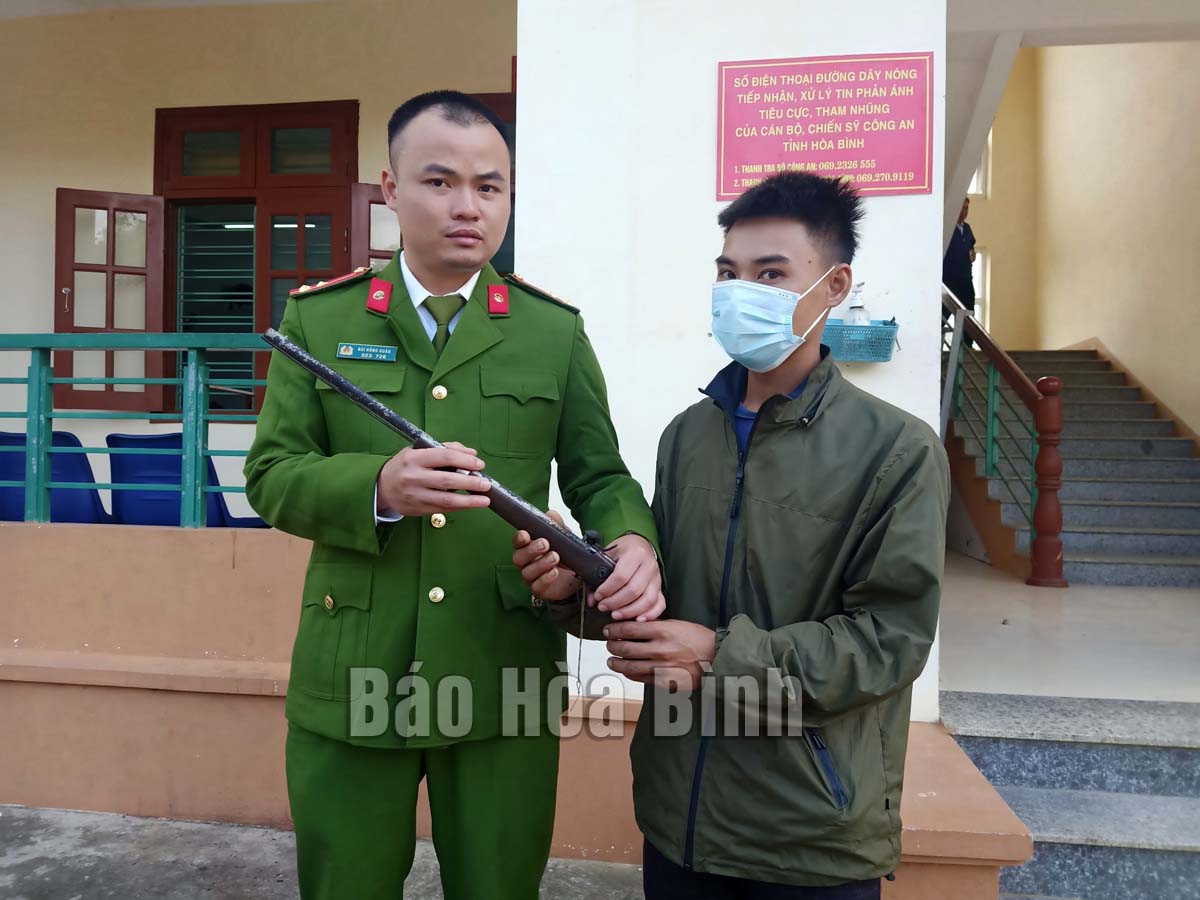 (HBO) – After a merger, Thanh Son commune in Mai Chau district covers a large area and houses a large population, mainly ethnic minorities. With the local economic life remaining in difficulty, security risks are latent, especially in terms of drug-related crimes and illegal exploitation of forest and mineral products.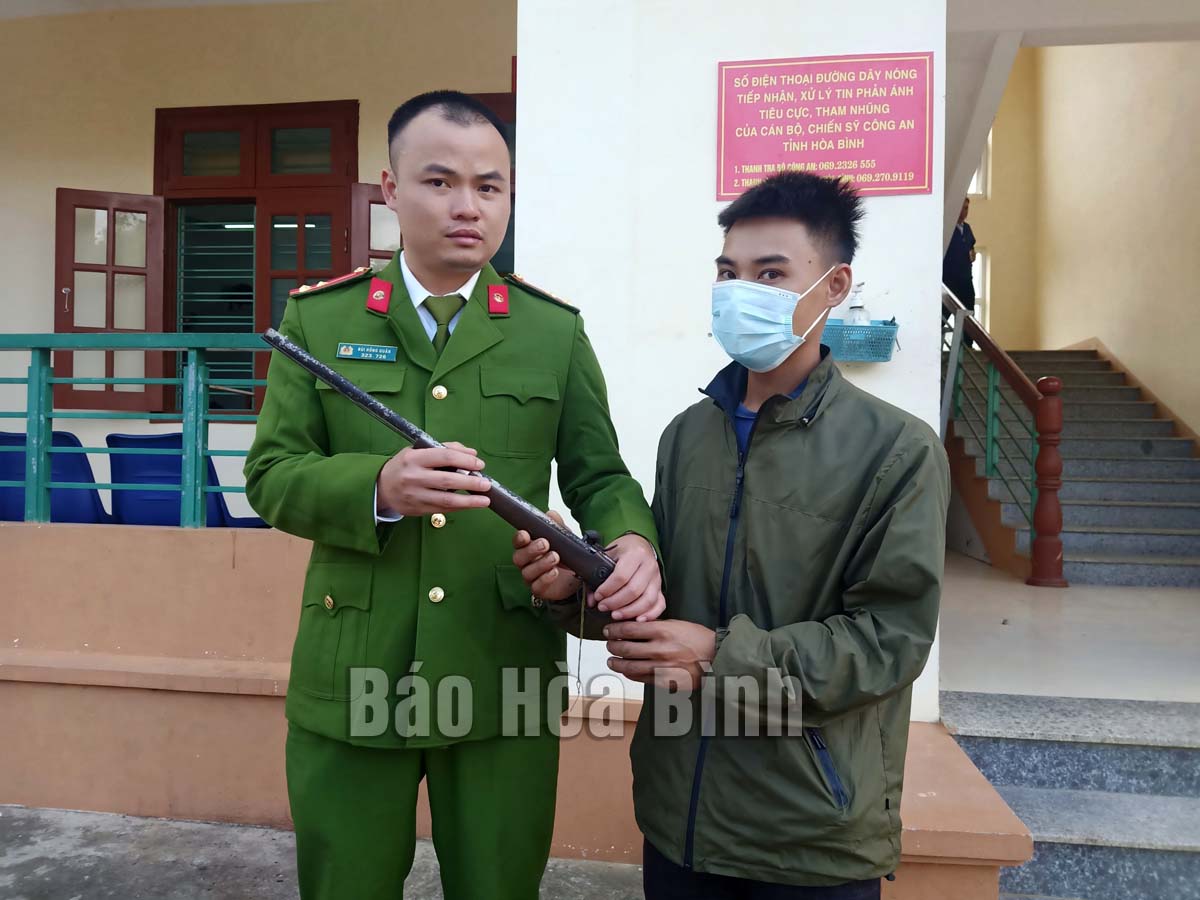 A police officer in Thanh Son receives a gun surrendered by a local.
With a key role in maintaining security at the grassroots, the local police have so far given advice to the authorities, proactively planned patrols and inspections, and studied the local situation for effective management, among others.
A highlight of a local movement calling for concerted efforts in national security protection is the effective participation of organisations in law education and dissemination for the masses, creating a positive change in people's awareness on crime fight. Many cases have been promptly handled by the police thanks to reports from the people.
In addition, Thanh Son police have regularly used loudspeakers to spread the content of regulations on the management and use of weapons and explosives.
Major Lo Xuan Thang, chief of the commune's police, said: "We always define crime prevention as an important, regular, and long-term task that must be done anytime and anywhere."
According to him, in the time to come, the work of crime prevention and the collaboration for information exchange and night patrols will be further implemented. The local national security protection movement will also be sustained to promote people's role in combating crime./.