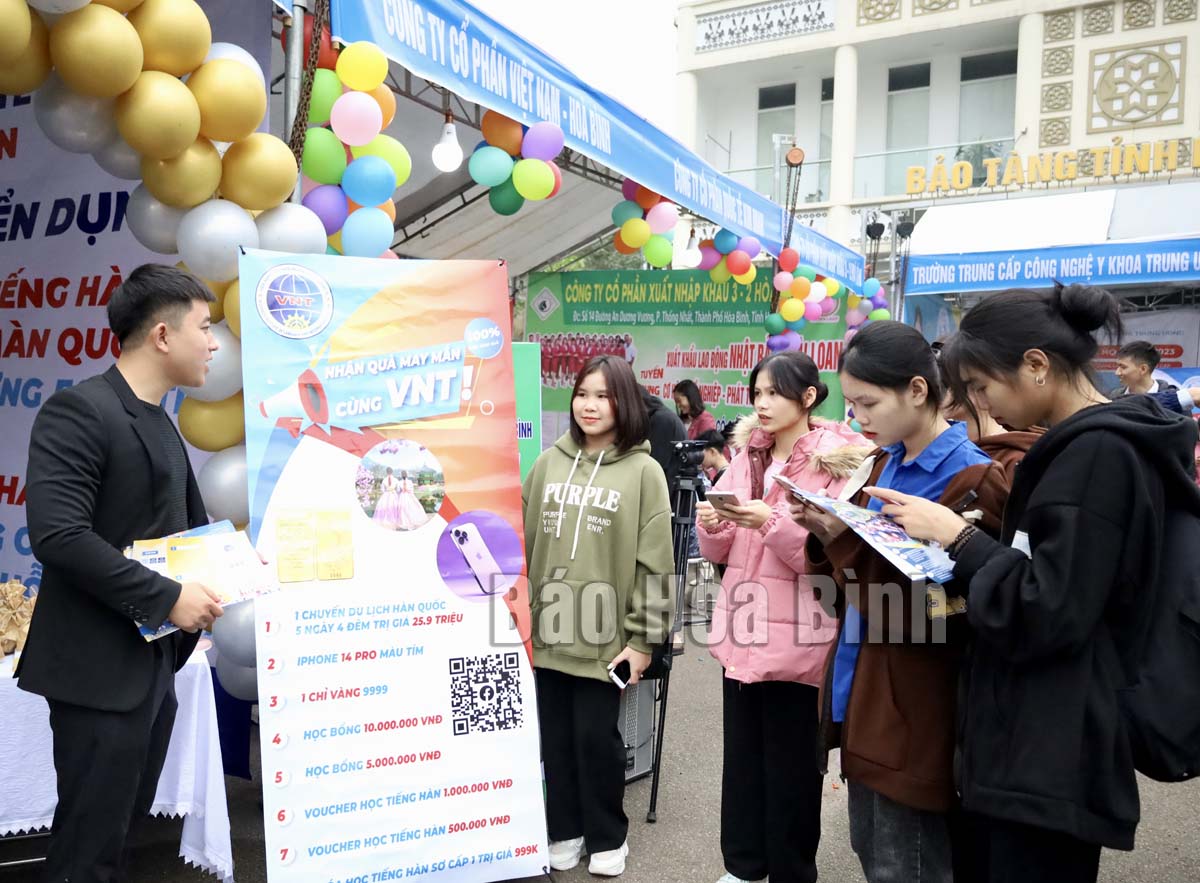 (HBO) – In the closing months of 2022, most of the localities in Hoa Binh organised mobile job transaction programmes, mainly in remote and ethnic minority-inhabited areas. Notably, the job fair recently held by the provincial Department of Labour, Invalids and Social Affairs drew the participation of 40 businesses, employers, vocational training institutions in and outside the province, along with more than 1,000 labourers and students from Hoa Binh city and districts.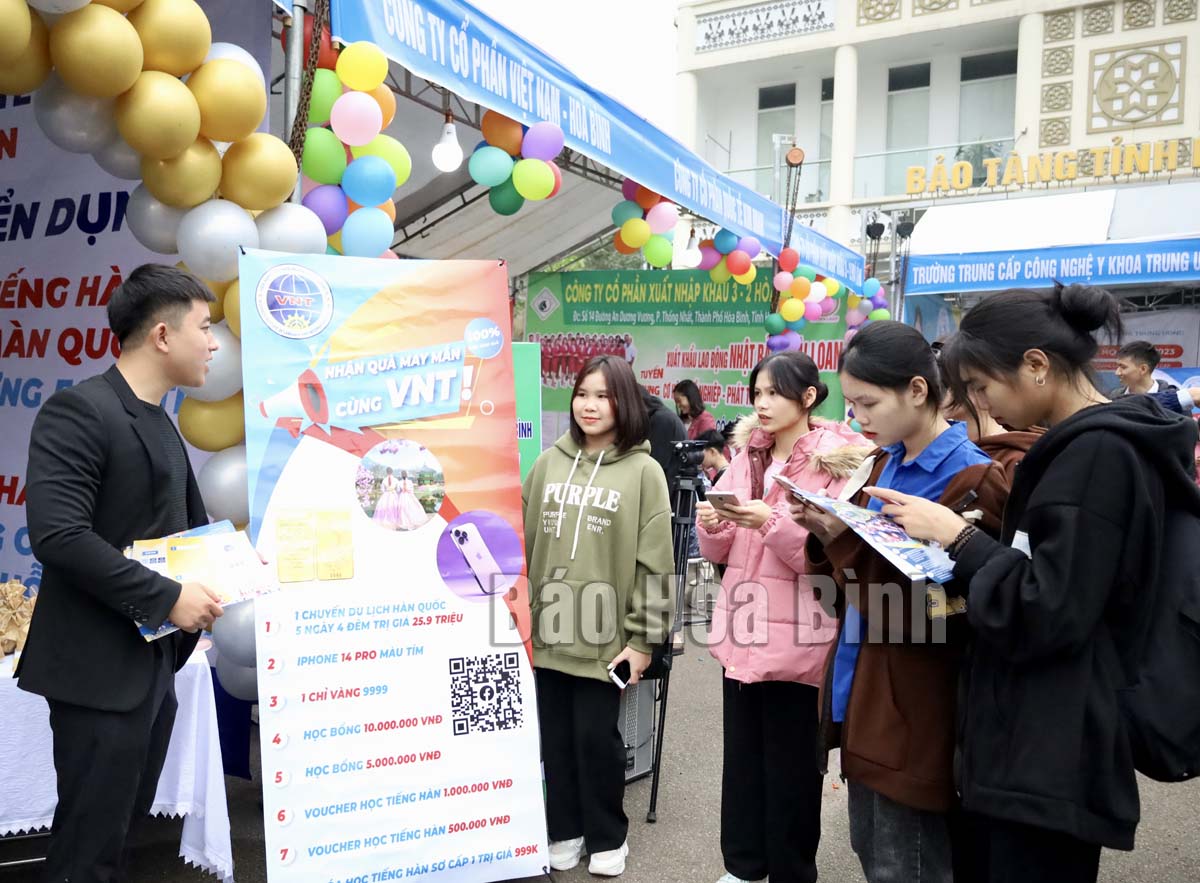 Students gather at a booth of the job fair to get information about working abroad
Lac Son district counts about 90,000 people in the working age, more than 20,000 of them working in other localities nationwide.
According to Bui The Hoa, head of the district's labour, invalids and social affairs bureau, in November and December, the district People's Committee coordinated with the provincial employment service centre to organise job transaction programmes in Thuong Coc, Vu Binh, Nhan Nghia and Ngoc Son communes, each luring up to 400 labourers and 12th graders.
Similar events took place in Thanh Hoi, Dong Lai, Phong Phu, Van Son and My Hoa communes in Tan Lac district; Bo township, and Du Sang, Dong Bac, Xuan Thuy, Nam Thuong, Kim Lap, Hung Son and Tu Son communes in Kim Boi district; and Da Bac township, and Yen Hoa and Muong Chieng communes in Da Bac district.
The recent provincial job fair was intended to boost the recovery of the labour market after the COVID-19 pandemic and address issues regarding employment and vocational training.
It attracted a large number of businesses, employers and vocational institutions, as well as students and labourers.
Director of the Department of Labour, Invalids and Social Affairs Quach Thi Kieu noted that the provincial Party Committee, People's Council and People's Committee have paid due attention to job generation.
The 2022 programmes helped to fulfill the target of creating jobs for over 16,000 labourers at home and sending 300 others abroad, the official said.