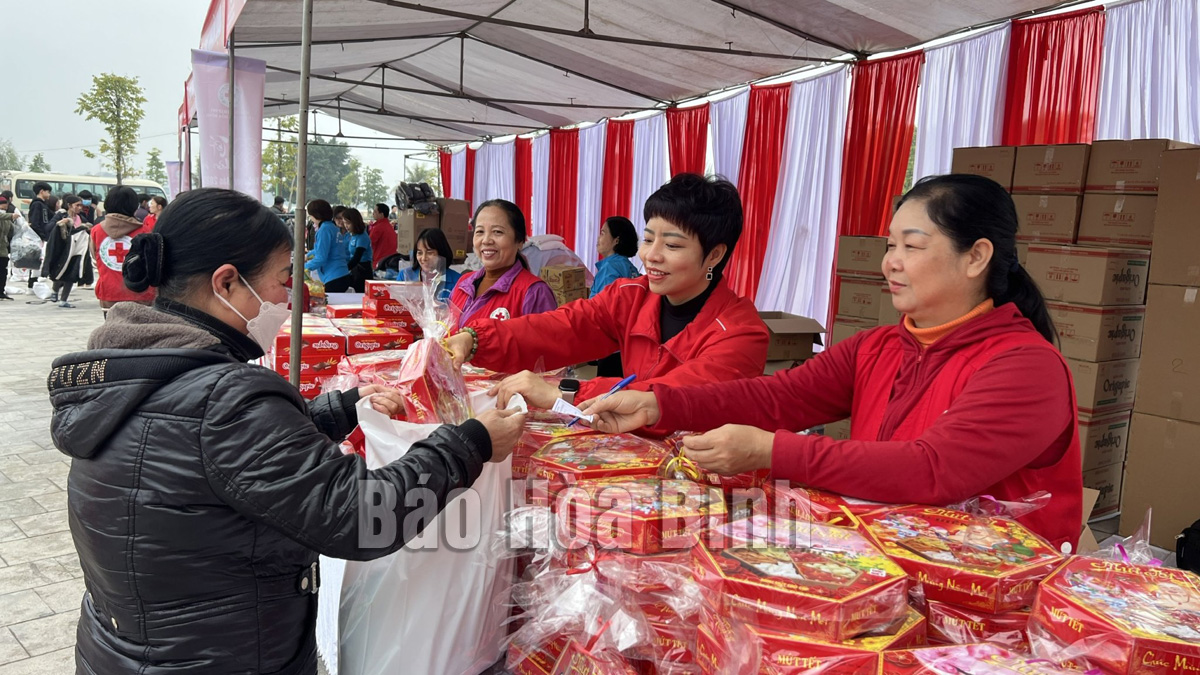 (HBO) - On January 11, at the municipal culture house, the Red Cross Society of Hoa Binh city, in collaboration with agencies, units and donators, organised the "Humanitarian Tet (Lunar New Year) Market" programme, during which gifts were presented to people living in underprivileged circumstances in the locality.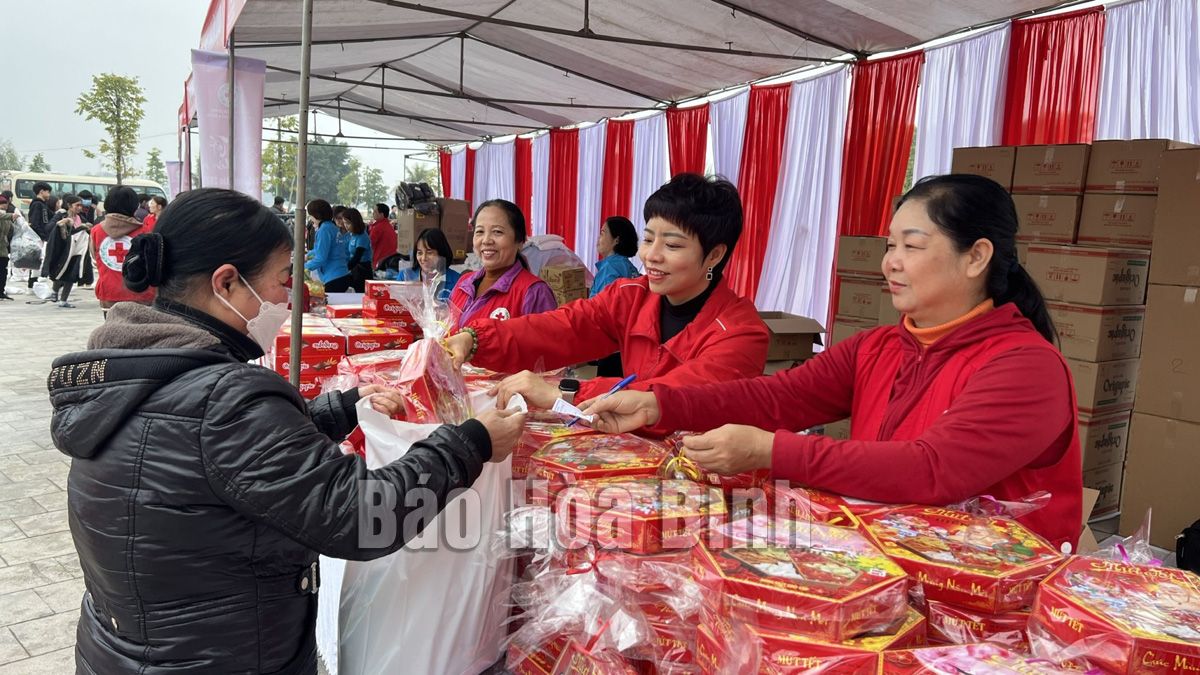 Gifts given to the poor and disadvantaged in Hoa Binh city during "Humanitarian Tet (Lunar New Year) Market".
At the programme, 1,000 gifts worth 800,000 VND – 1 million VND (34.13 – 42.67 USD) were given to poor households, policy beneficiaries, dioxin victims, and poor students. The total value of these gifts is nearly 1 billion VND, donated by 26 agencies and units such as the provincial Department of Public Security, Duc Tai Construction and Trading joint Stock Company, Son Thuy joint Stock Company, Viet Tung joint Stock Company, and Ao xanh (Blue shirt) Volunteer Club.
The programme was implemented in response to the "Tet of Mercy" movement 2023 launched by the Vietnam Red Cross. This is a meaningful and humane activity of Hoa Binh city's Red Cross, agencies and units for the poor, and dioxin victims in the locality on the Tet occasion./.