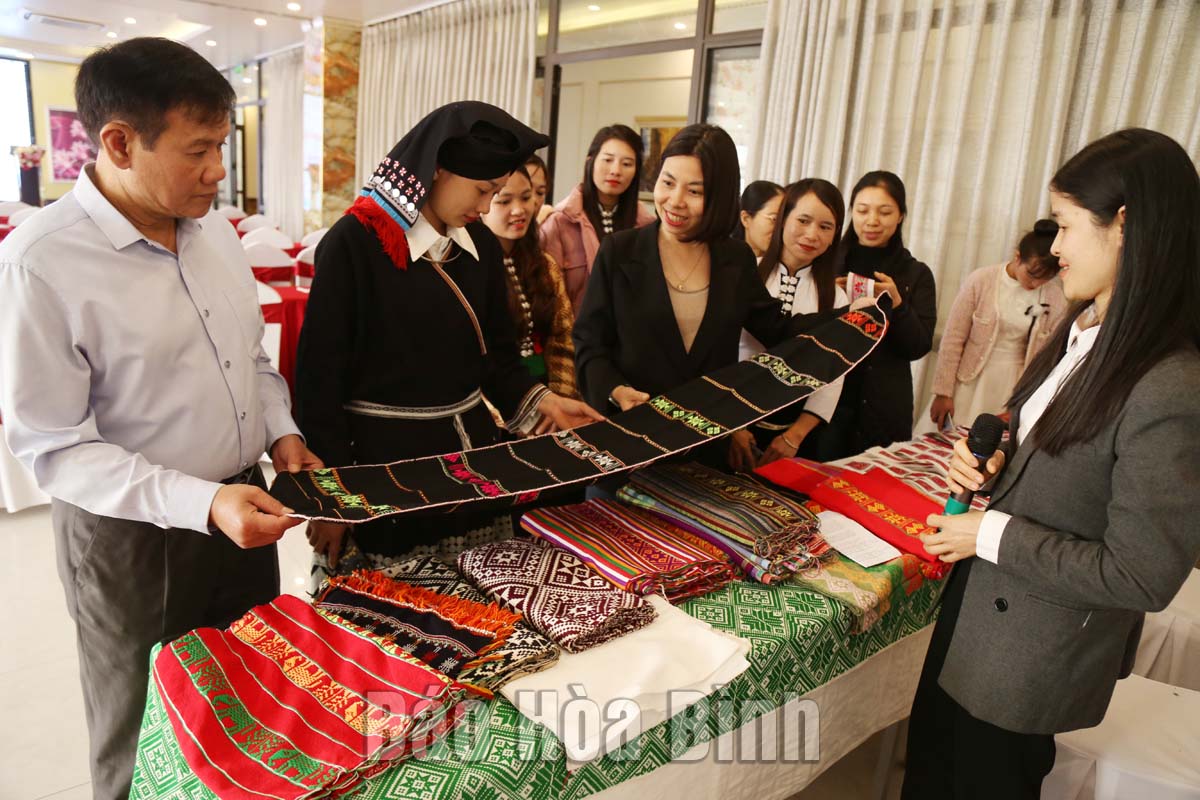 (HBO) - Aide et Action Vietnam, in collaboration with the Northwest Cooperation and Development Centre (NWD) and local partners, on March 14 organised a workshop to share outcomes and experience drawn from the project "Increasing access to livelihood opportunities for ethnic minority young people through the promotion of career development entrepreneurship initiatives", which is funded by the European Union.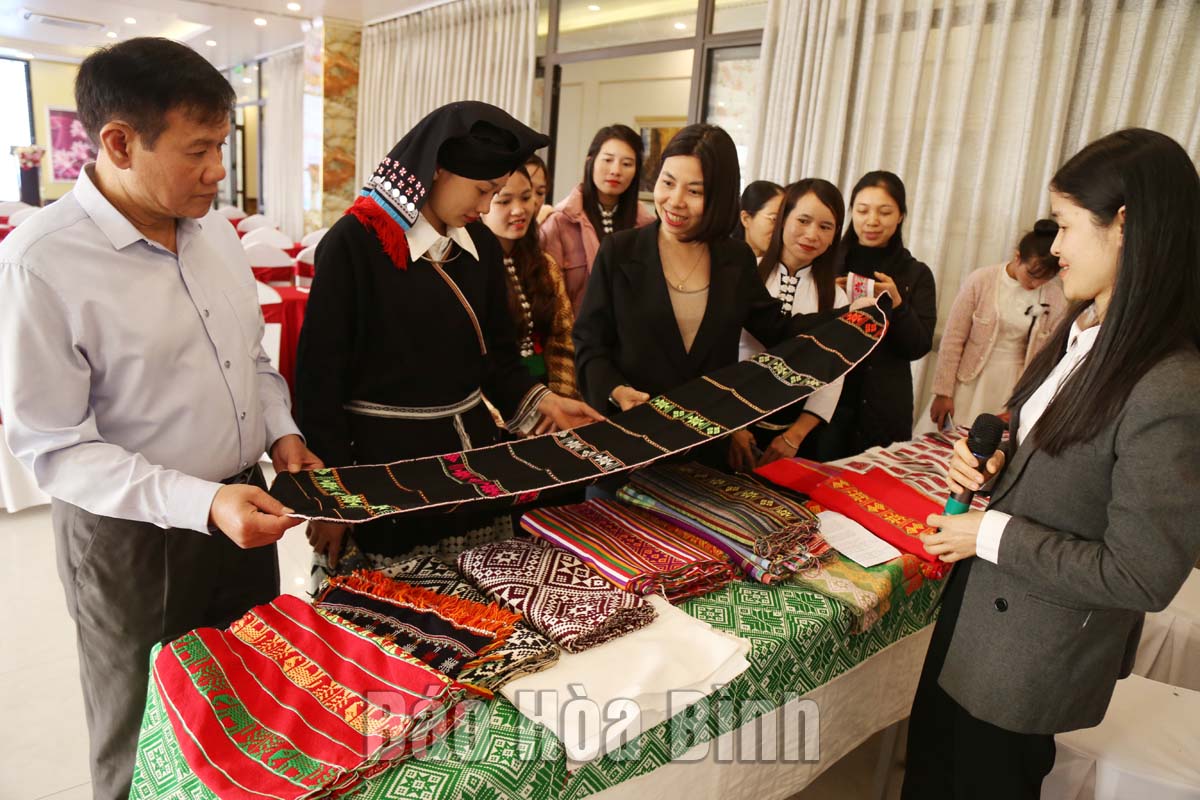 Participants look at products by students and young people who took part in the project's vocational training programmes.
The project has been carried out in Hoa Binh and Lao Cai provinces for three years, from 2020 to 2023. It aims to support ethnic minority young people (aged 16-30) to improve their incomes through promoting career development and start-up initiatives.
The project's activities cover career orientation, vocational training and starting business for ethnic minority young people. Accordingly, over 3,400 students at high schools and continuing education centres receive guidance through career orientation lessons and job fairs after three years of implementation.
It facilitates access to livelihood opportunities through vocational training classes and business connection activities for more than 1,200 ethnic minority young people as well as supports the development of business ideas and training to improve business management skills for more than 110 young entrepreneurs.
This year, the project continues to encourage sustainable job creation; training to enhance capacity for teachers and students as well as linkage with businesses to help young people start business and connect with business networks to expand their business models.
Participants at the workshop discussed several topics including evaluating the project's activities and proposing the coordination plan for the next phase; sharing the outcomes and solutions to effectively deploy operations this year./.