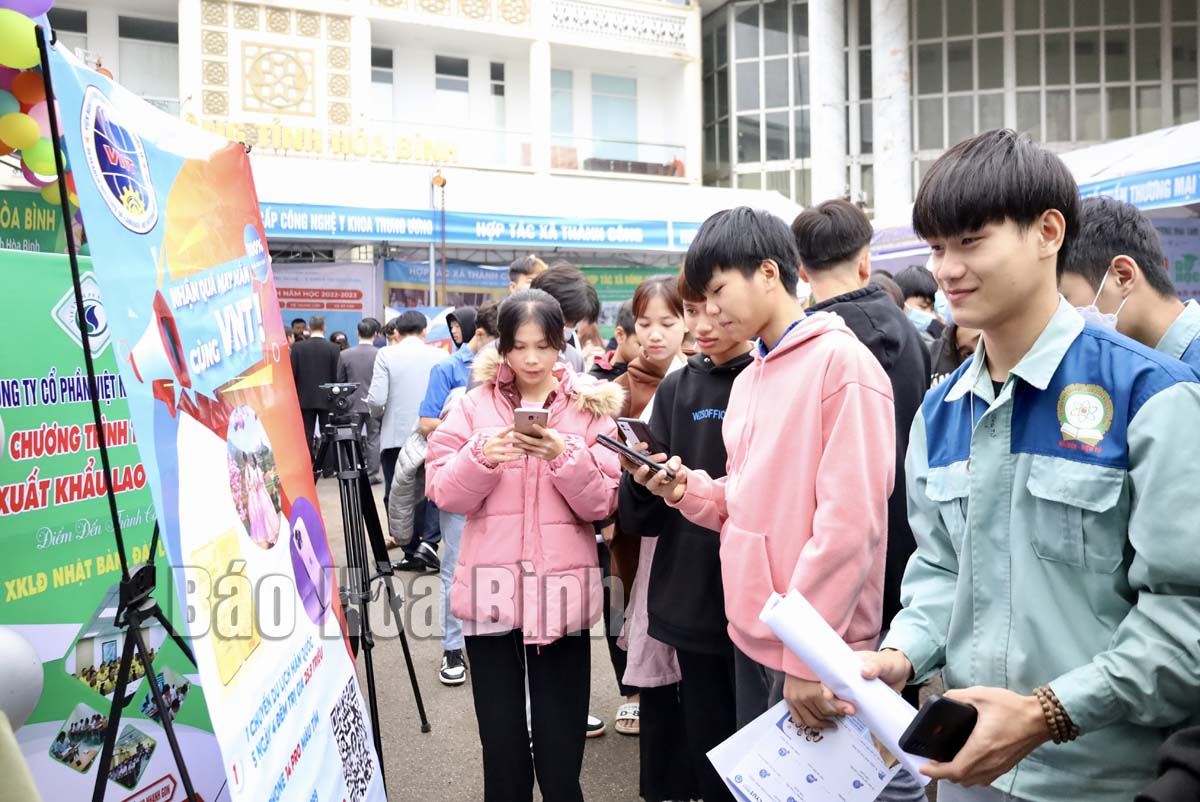 (HBO) - In 2022, Hoa Binh province had 720 workers recruited to work abroad, 240% higher than the yearly plan. However, according to the provincial Department of Labour, Invalids and Social Affairs, this result is unsustainable, and the number of local labourers working abroad is still low compared to the national average. At the same time, the recruitment of workers for enterprises and labour export is facing several difficulties.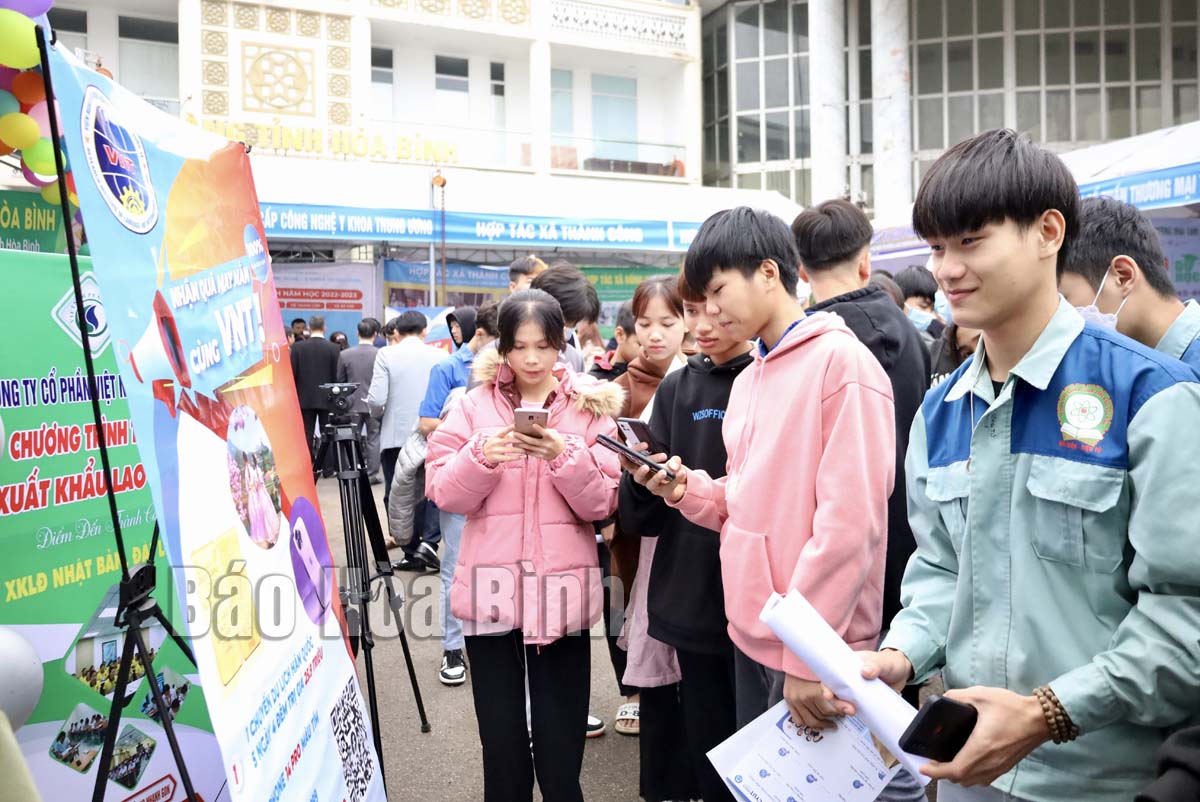 Young workers learn about labour export market at provincial-level Job Fair in 2022.
According to Doi Van Chinh, Deputy Director of the provincial Department of Labour, Invalids and Social Affairs, the sector is making efforts to implement the Party and State's guidelines and policies on sending Vietnamese labourers to work abroad in a methodical and concerted manner, and has actively negotiated and signed relevant international cooperation documents, and strengthened inspections over enterprises engaged in labour export activities.
In 2023, the sector is stepping up innovation in the selection of businesses, with focus on those with good capacity, reputation and rich experience. These enterprises will accompany and cooperate with the province comprehensively through the signing a long-term cooperation programme. Several enterprises have opened foreign language and vocational training classes in the province to create favourable conditions for workers who want to work abroad.
In recent years, the province has taken labour export as an effective measure to boost poverty reduction, generate jobs, and have skilled human resources after they return to the hometown. like other localities, the process of building new-style rural areas in the province is more successful and faster, with a significant contribution of job creation through the labour export programme.
Currently, in addition to the two main markets of Japan and Taiwan (China), the Department of Labour, Invalids and Social Affairs has been assigned by the province to implement a pilot programme on sending locals to Gimje city, North Jeolla province in the Republic of Korea for seasonal work. The programme will be implemented in 2023.
According to statistics, there are about 30 enterprises operating in the field of labour export in the province. In the first three months of this year, the Department of Labour, Invalids and Social Affairs introduced 10 licensed enterprises to the districts and Hoa Binh city to recruit labourers to work under contracts in Japan, Saudi Arabia, Taiwan, and Russia.
Also in the period, the province sent 98 workers to work abroad with a fixed term, equal to 33% of the year plan.