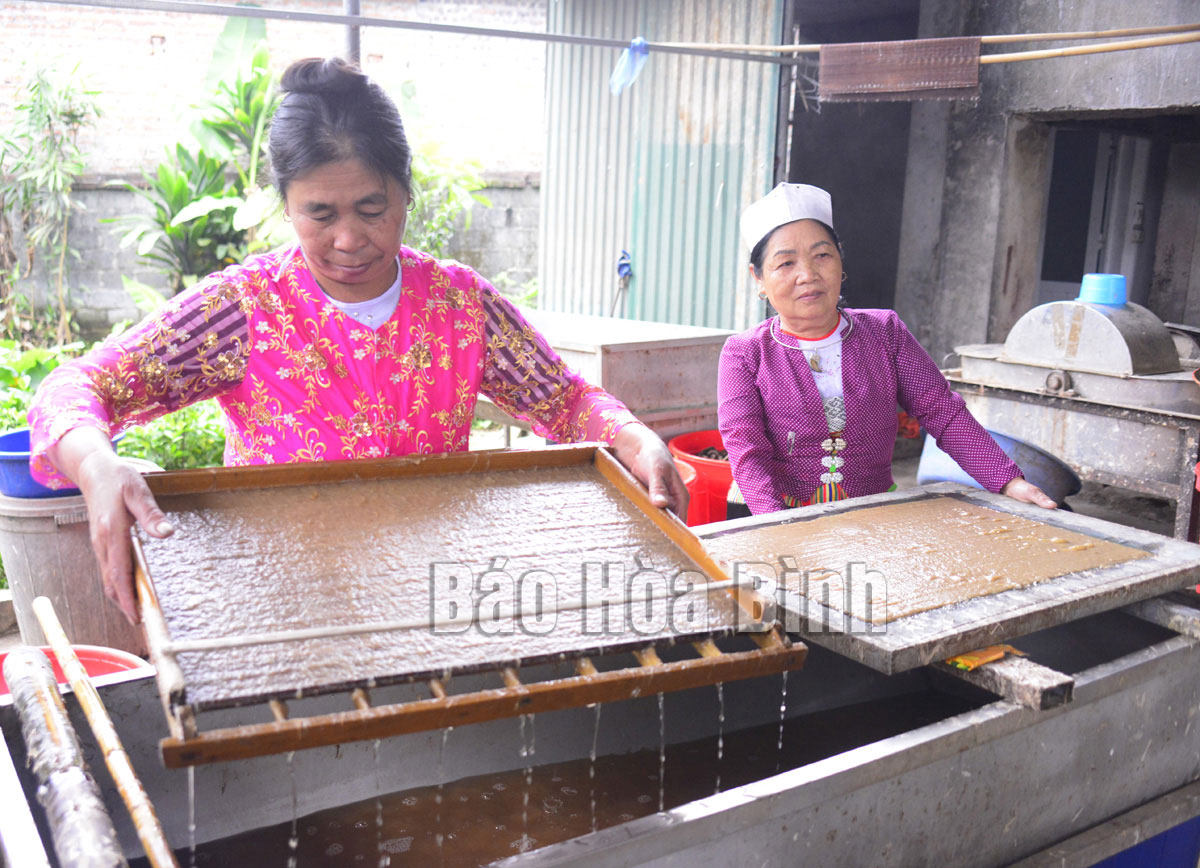 (HBO) – With the love for their hometown's traditional craft, some Muong ethnic families in Suoi Co hamlet of Cao Son commune, Luong Son district (Hoa Binh province), have dedicated their efforts to maintaining the traditional "do" paper production, helping protect their ethnic group's long-standing culture from falling into obvilion.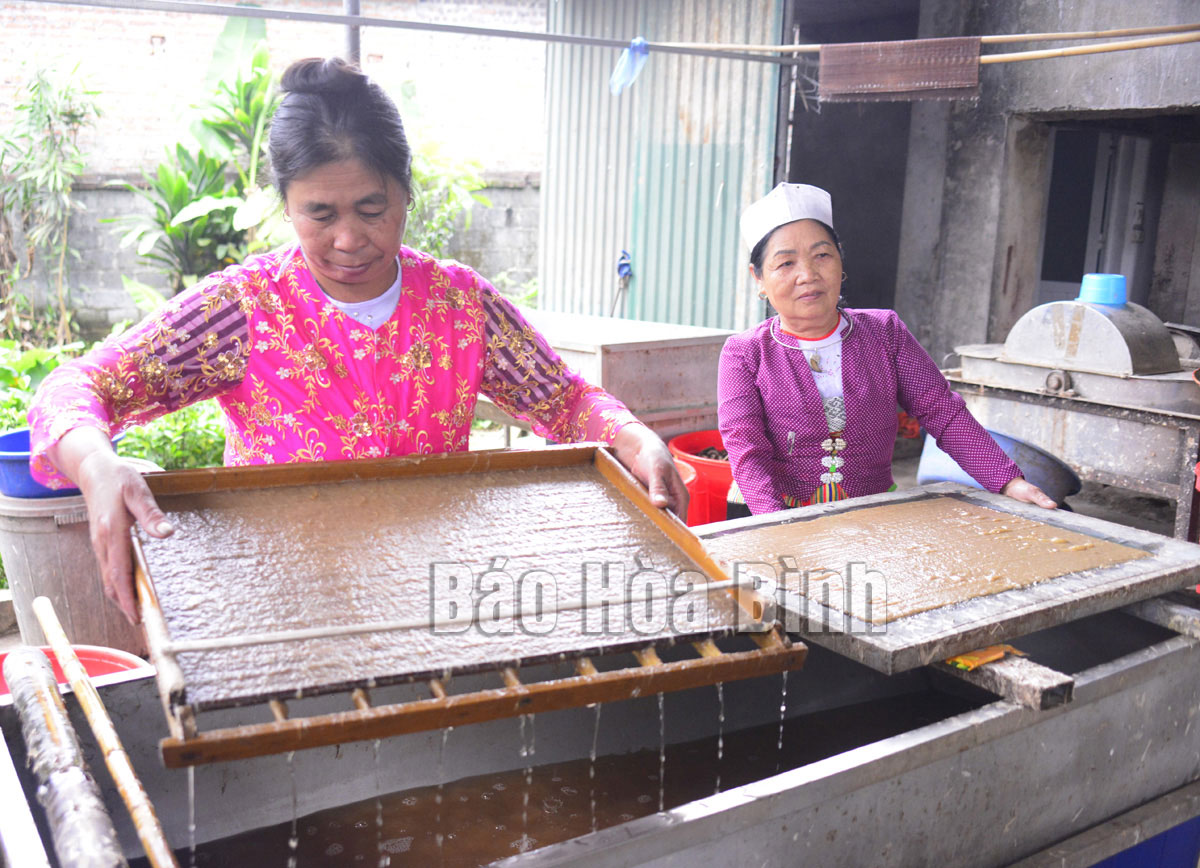 Residents in Suoi Co hamlet of Cao Son commune, Luong Son district, are making "do" paper in the traditional way of local Muong people.
The family of Nguyen Van Chuc is one of the five households sustaining the Muong ethnic group's traditional "do" paper making for many years. He said that in the past, people used "do" paper to write couplets and calligraphy or print paintings. Several decades ago, the entire Suoi Co hamlet engaged in the production of "do" paper. However, due to difficulties in selling the product, the number of "do" paper making households reduced from some dozens to only five, including the family of Chuc, who often practice the craft after the harvest time.
Chuc said producing "do" paper is a painstaking craft while it is not easy to sell the product. With his dedication and belief in the value of this traditional product, he has done everything he could to preserve the craft and connect with other individuals and organisations to sell his "do" paper.
Making "do" paper requires a long and meticulous process with 35 steps conducted over a period of half a month. The main material is the bark of "do" and "duong" (also called "rang" by Muong people) trees.
Hoang Thi Chi, who has nearly-20-year experience in "do" paper production, said this craft has been handed down from generation to generation, so apart from improving income, they maintain the craft also with the aim of preserving the traditional craft of Muong people so that their descendants will further bring into play its values.
The workshop of Chuc produces "do" paper to order, up to thousands of sheets for traditional-style designs. Depending on its thickness, each sheet is priced at 10,000 - 15,000 VND (0.4 - 0.6 USD). His workshop is sometimes unable to meet large orders due to material shortages.
Not only selling well in the northern region ahead of the traditional Lunar New Year festival, "do" paper of Muong residents in Suoi Co has also won favour from travel companies in the central and southern regions, as well as individuals and enterprises in other countries like Japan and France thanks to its high aesthetic value.
Though "do" paper production is not the main means of living, it is a source of stable income for locals.
Hoang Van Do, head of Suoi Co hamlet, said most "do" paper producers in the hamlet are elderly people, who make the product with a view to not only raising income but also upholding the traditional craft.
Luong Son district is building a plan for implementing suitable policies to assist families in Suoi Co hamlet to develop livelihoods, preserve the Muong ethnic group's traditional "do" paper making, create a trademark for the product, and form a craft village so as to develop a site for experience tourism and help with income improvement for locals./.